Well I did not take hardly any pics. had a wonderful time when we finally go there LOL Neil went out to hook the trailer up and the throttle linkage broke.. got that fixed and we hit the road. stopped at trader Joes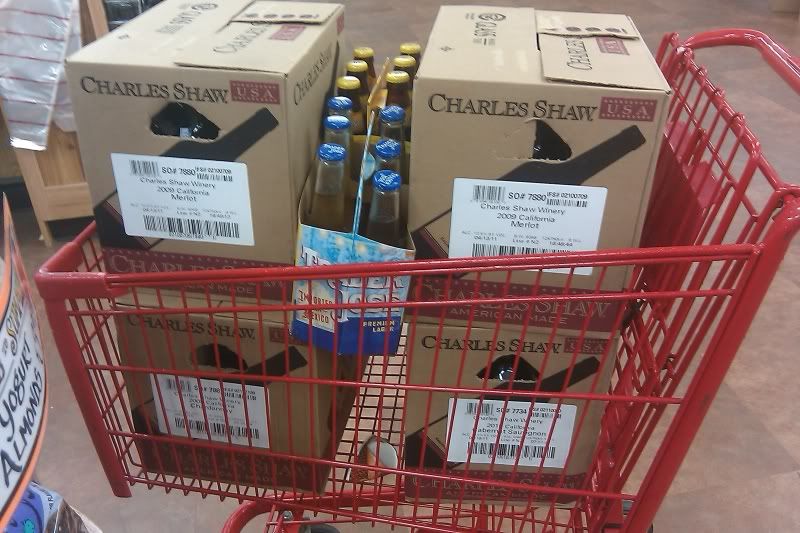 got back on the interstate and passed the service staion and I asked Neil if we should get gas.... he said no we are fine.... about two miles later... putt... putt.... out of gas... thank goodness for AAA down pouring but they were there with gas in about 40 minutes. the guy followed us to the gas station to make sure we made it ok. (this is after Neil ran out in the memorial day parade and the boy scouts had to push him out of the way LOL) the gas gauge is messed up. and he is fixing it this weekend LOL
had a blast cooking next to Kim and Ginny and meeting their daughter and son in law and grand daughter.
our family was well represented as my son and his girlfriend and my grandson was there and my folks and sis and bro in law. we turned out a pile of food!
Nice seeing so many friends and meeting some new ones. but the best part was my double win in the cook offs LOL I think Al's shirt gave me good luck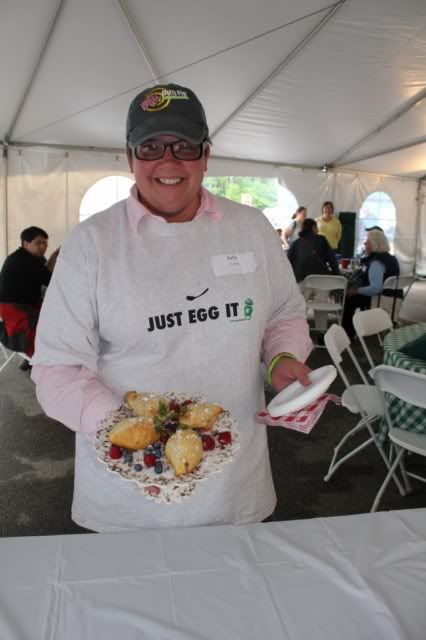 that is me turning in my fire wire cook off entry.
my winning $$ went toward a new XL..
that is it I am done.