As I was stabilizing the eggs I noticed this guy down by the pool.....at first, I thought the poolman in México??? :woohoo: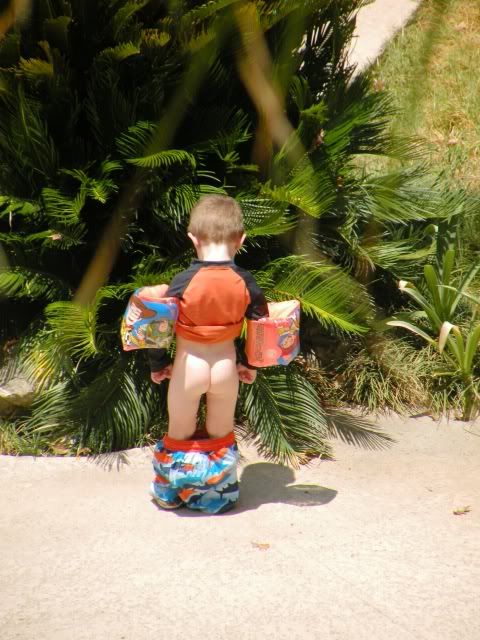 Decided not to allow any compromising distractions to interfere with my cooking........alder plank getting the soak treatment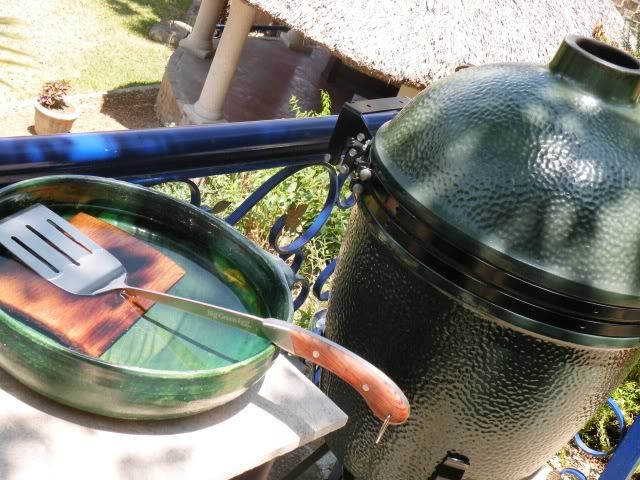 Alder planked, camembert again with, amaranth,honey, shaved almonds, blueberries & melba toast it was really tasty..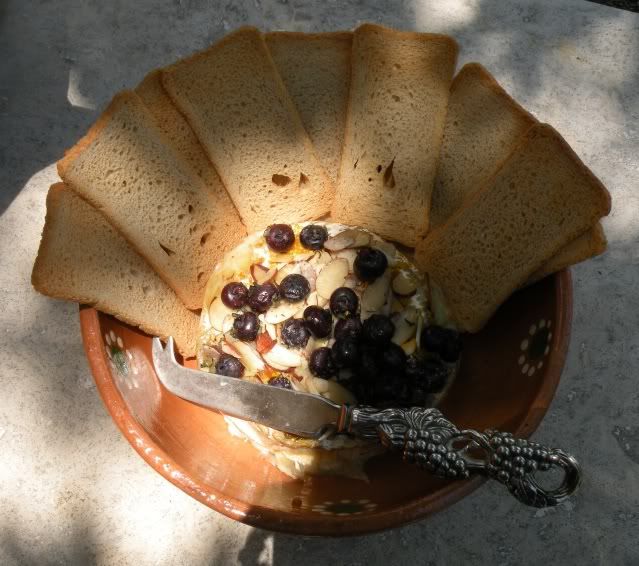 Scallops getting ready to go in the large with moose butt chili powder........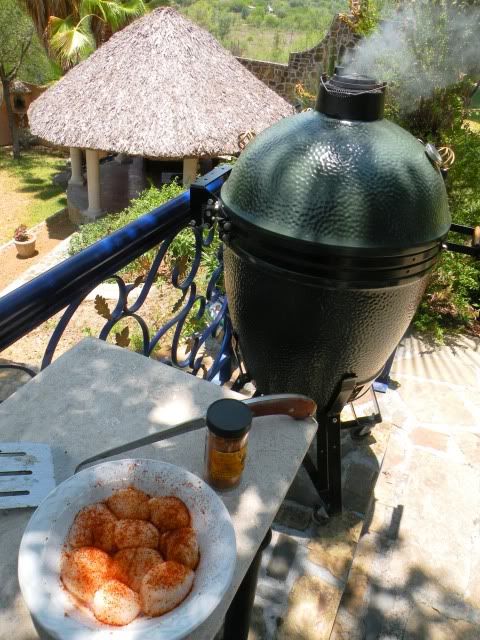 Threw in some asparagus as well.....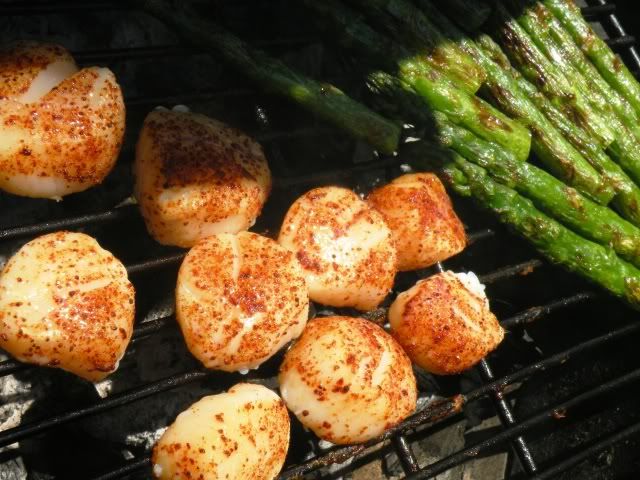 And a sauce made with mango, red onion, serrano peppers, lemon, fresh basil & salt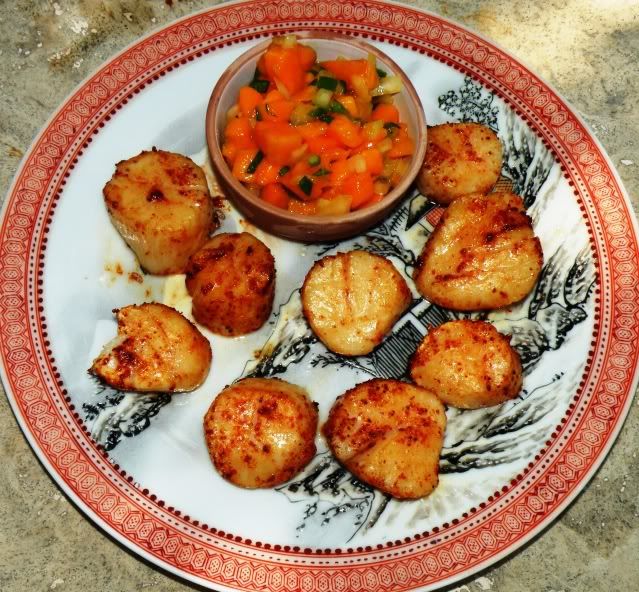 Marinated chicken for the hungry ones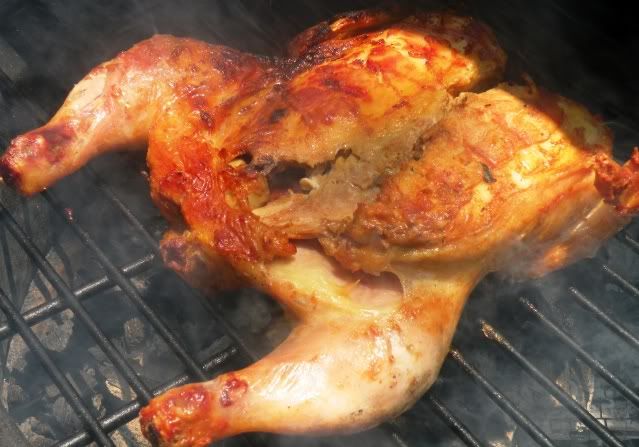 As I was cooking noticed down there this guys were having a great time so I decided to join them.....
It was gooooooood!!!!!!!!!!!!!!!