everybody was home so cooked angus steak and twice baked potatoes..
steak with bigum's rub on them
prepping the potatoes.. put layer of potatoes, then cheese, then another layer of potatoes, then more cheese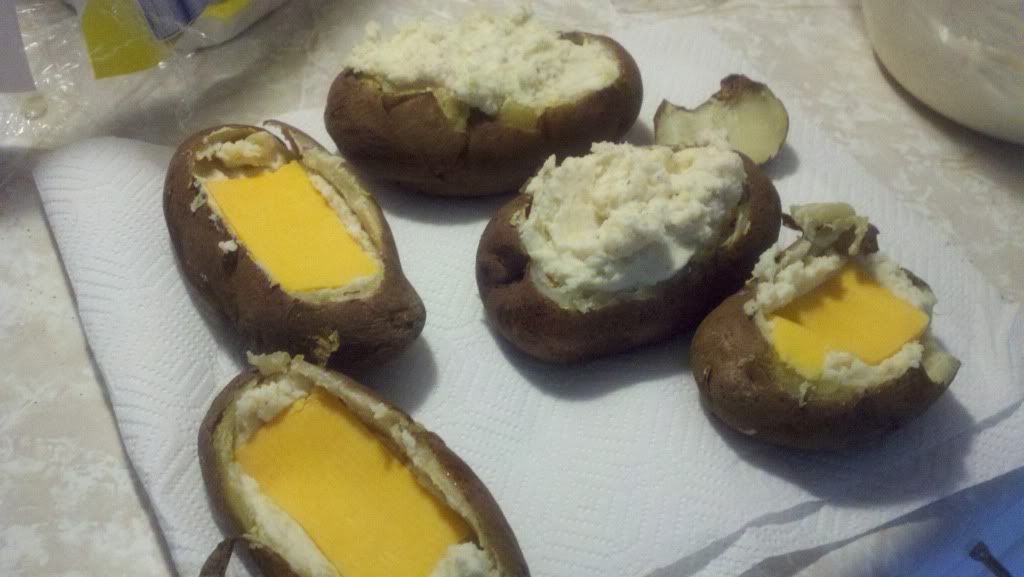 steaks on the egg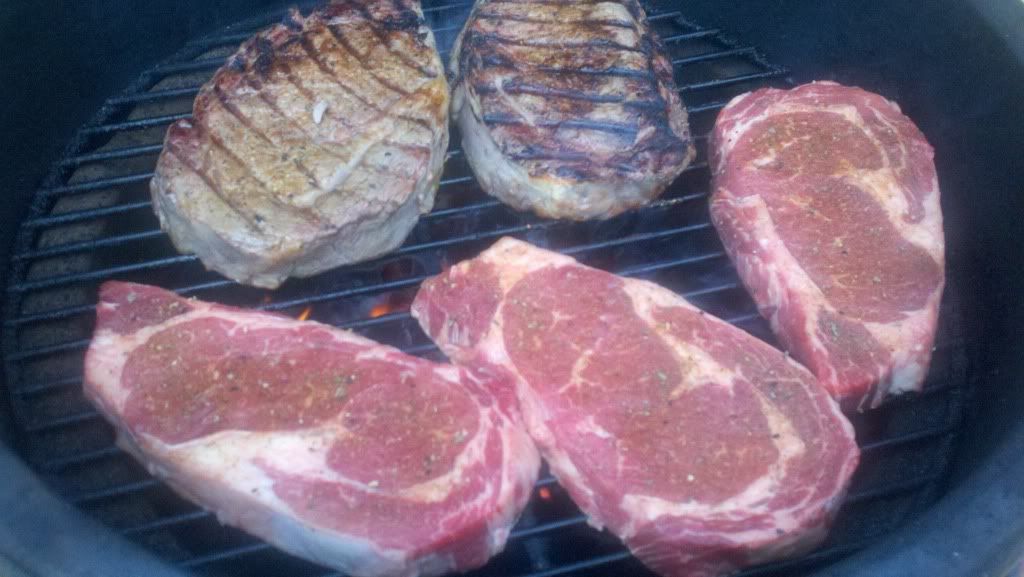 plated, ready to eat
best picture of all.....grandkids enjoying egg cooked food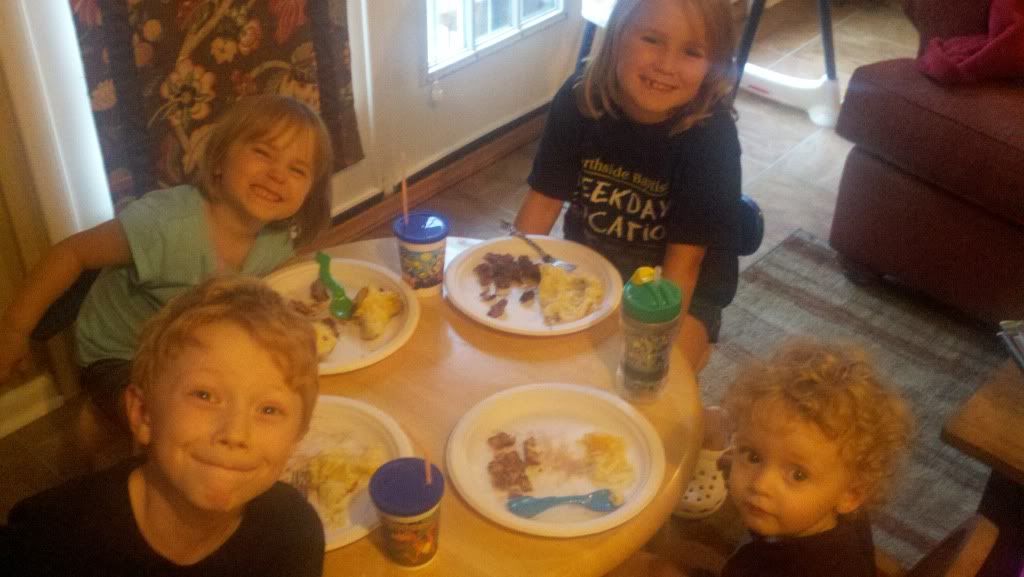 Large egg and mini max egg plus a Blackstone griddle
South Ga. cooking fool !!!!!!!!