ya'll know me, and how i love vidalia onions and love to make onions rings.. so started the weekend off right. angus steaks with onions rings....
steak on the large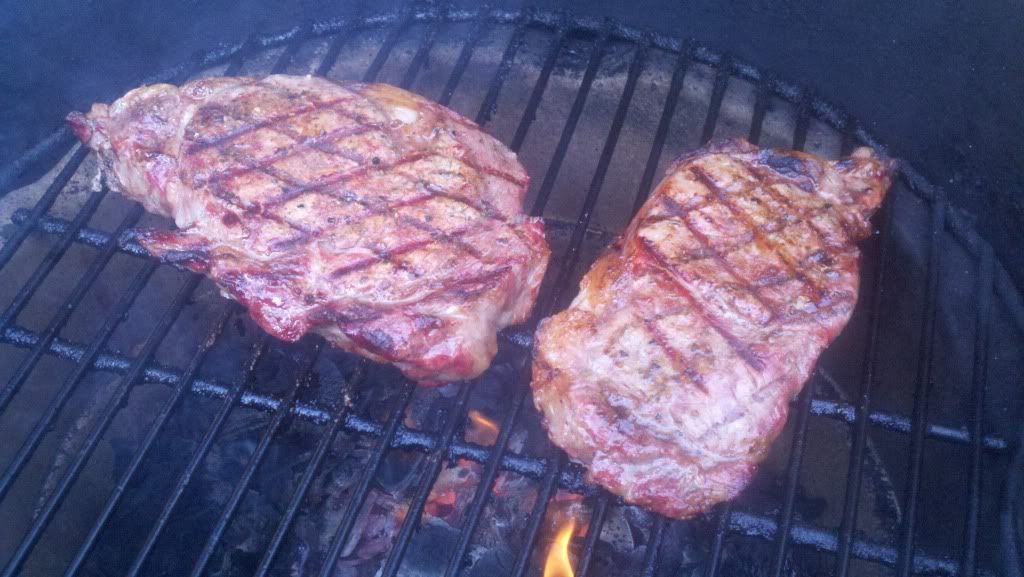 onion rings (cheated cooked in fry daddy)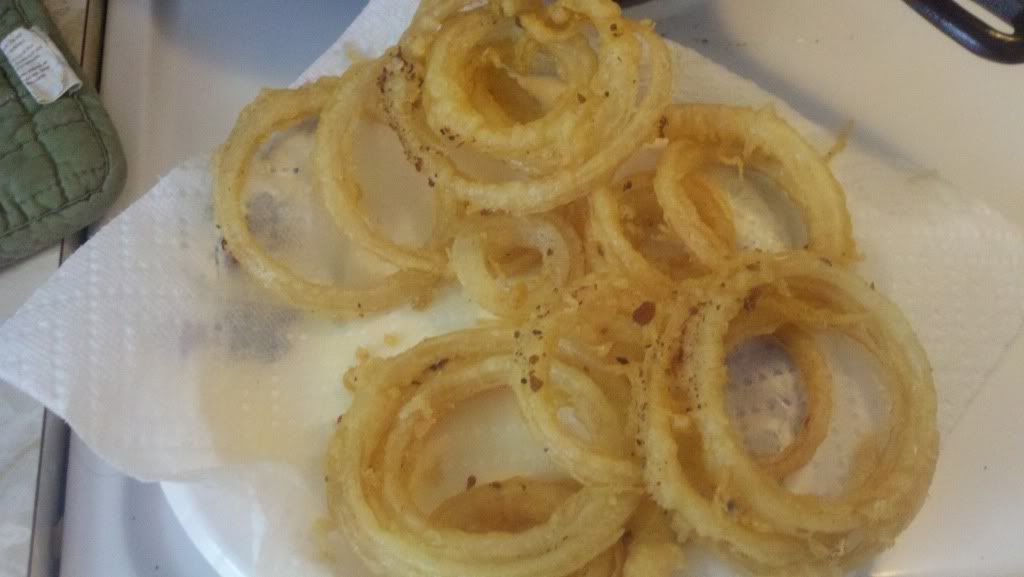 plated ......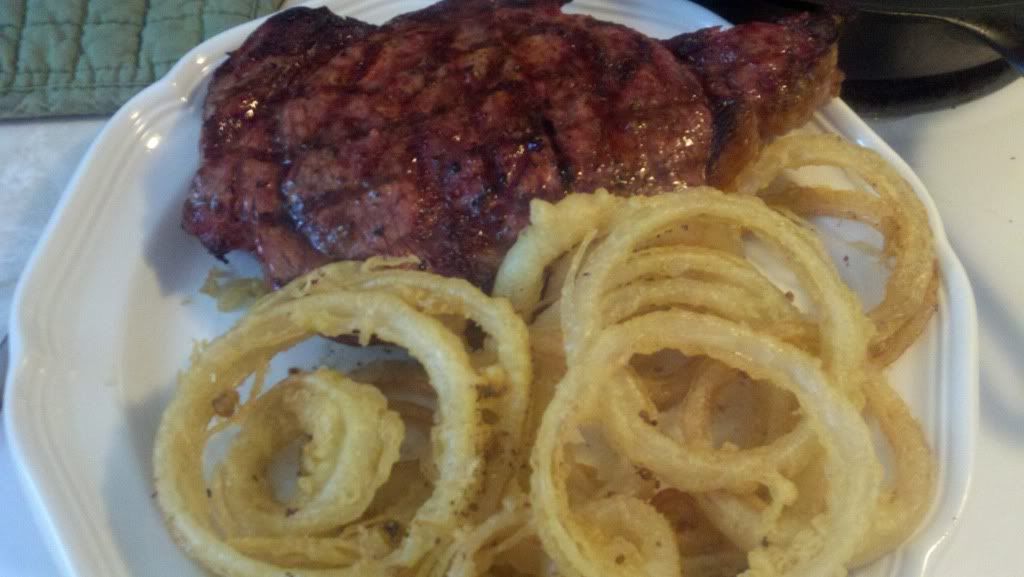 thinking if fidel can make funnel cakes on egg.. i am thinking viadlia onion rings on egg at ga.mt. fest next spring...
Large egg and mini max egg plus a Blackstone griddle
South Ga. cooking fool !!!!!!!!