Morning All:
Thanks Little Chef for that recipe for the Rice Cakes...we loved them again and I think was the best effort at them so far...add a nice piece of salmon and have a very nice dinner...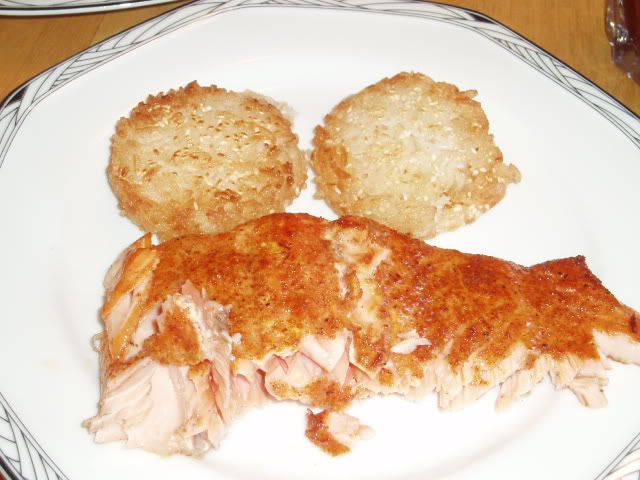 The rice cakes are pretty easy to do...prepare jasmine rice, add some corn starch, rice wine vinegar (and tonight a sprinkling of Pineapple Head), form into cakes and then into a skillet with some heated oil...all but one after the flip...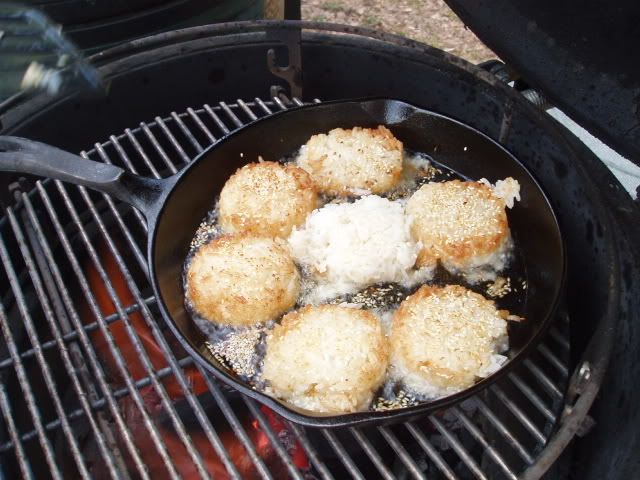 after some browning on the other side, everyone out of the oil...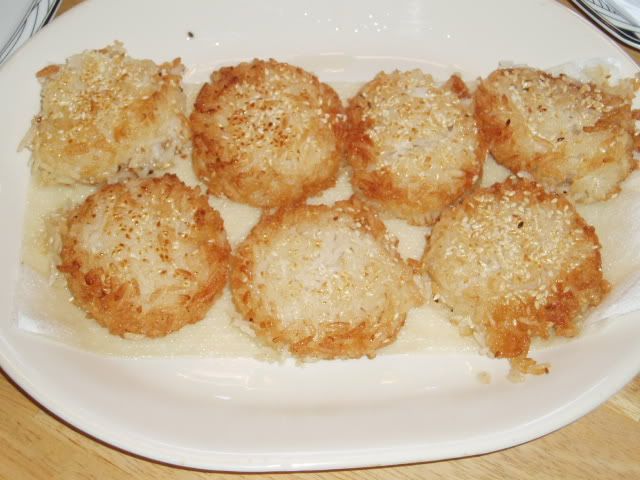 and a close up...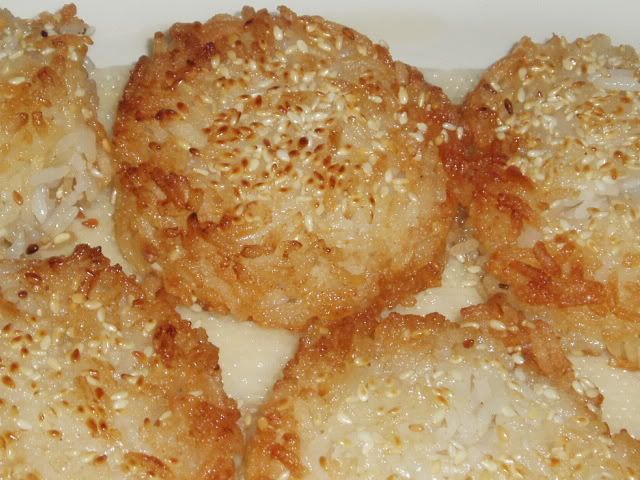 oh yeah, the salmon with Raging River and butter/maple syrup glaze...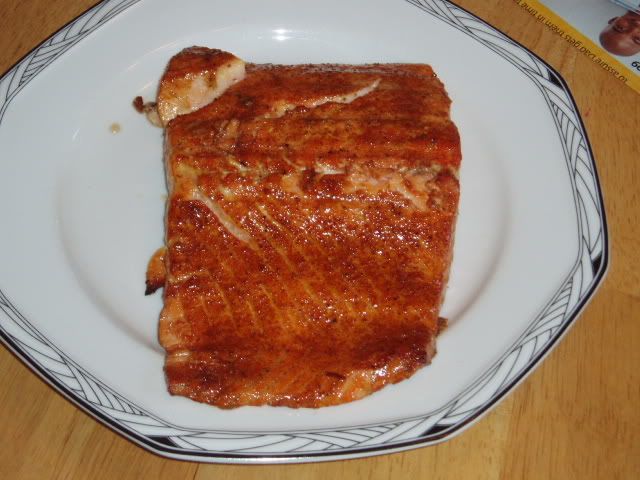 Thanks again LC for the rice cake recipe!!!!