Yesterday we had a big family feast! The potatoes had already been baking for about 30 minutes or so when I put on the fry pan.
In the fry pan is onions, garlic, jalapenos and mushrooms mixed with chipotle flakes, pepper, olive oil, "
chipotle beer
" and a dash of worcestershire sauce.
After the fried onions were done, I added the corn.
Next came the asparagus.
Then the steak. It's the marinading steak from Costco.
And finally, some shrimp marinaded in lemon juice, rinds and Thai spices.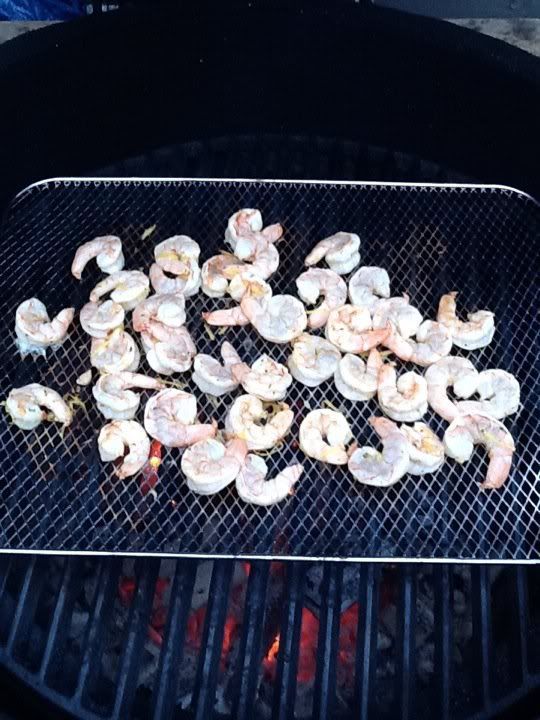 Pictures taken with iPad so they're not the greatest. I thought it all turned out pretty good, the shrimp and fried onion dish were very good. It was also the first time I've cooked corn straight on the grill like that when usually I wrap them in foil. Straight on the grill is definitely my new way of cooking corn.