I love the taste of ground brisket.It seems to have a perfect meat-fat ratio for burgers.Searing in a pan or griddle adds more flavor.
1-lb course ground brisket
2 cloves garlic ,minced
2- Tbls fish sauce
1/2 tsp sugar
one onion thinly sliced,and coarsely chopped
Pepper jack cheese
8 Pepperage Farms whole wheat slider buns
lettuce & condiments
egg set at 450-500
BRISKET FORMED INTO 2 OUNCE MEAT BALLS seared for 30 seconds then smashed
onions gently pressed into patties cook for 1-1/2 min
Flip so onions are under pattie .Add cheese,& 1 ice cube, cover and let burgers steam while onions carmelize and cheese melts..about 1 minute.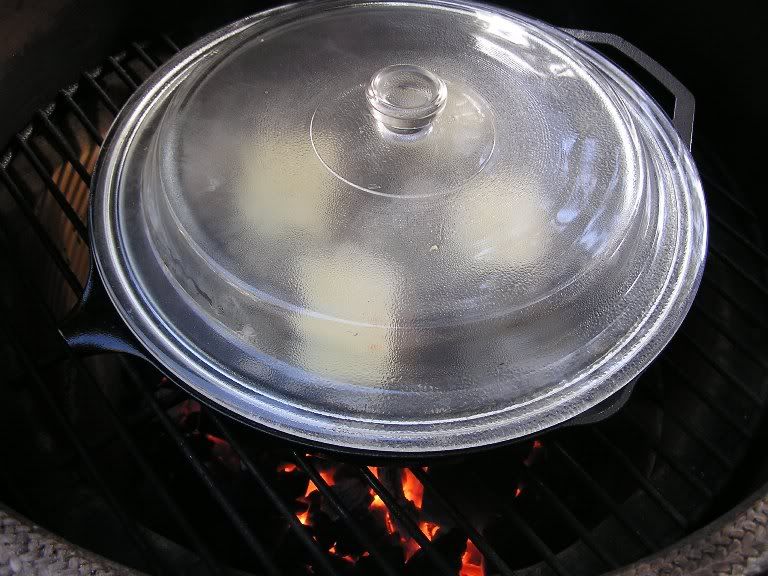 serve with your favorite condiments. Kathy's potato salad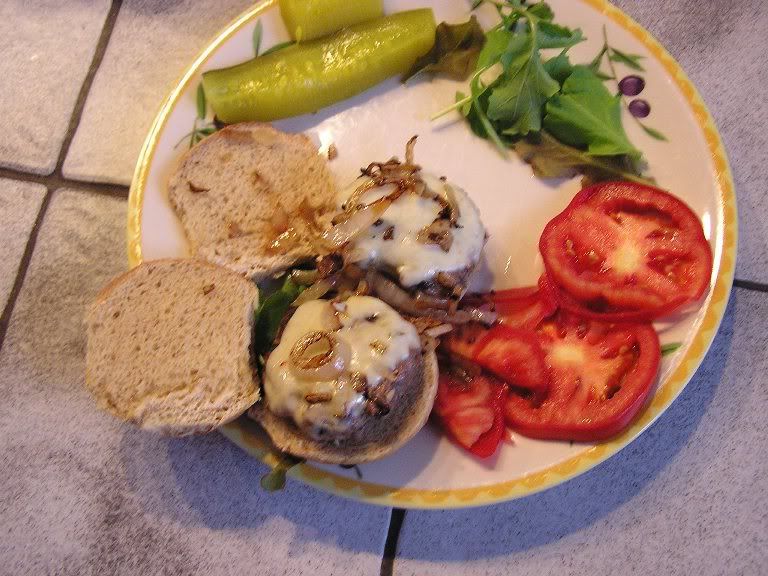 Yum! So moist!