First, ya got'cha butts....all rubbed down with Bayou Barq.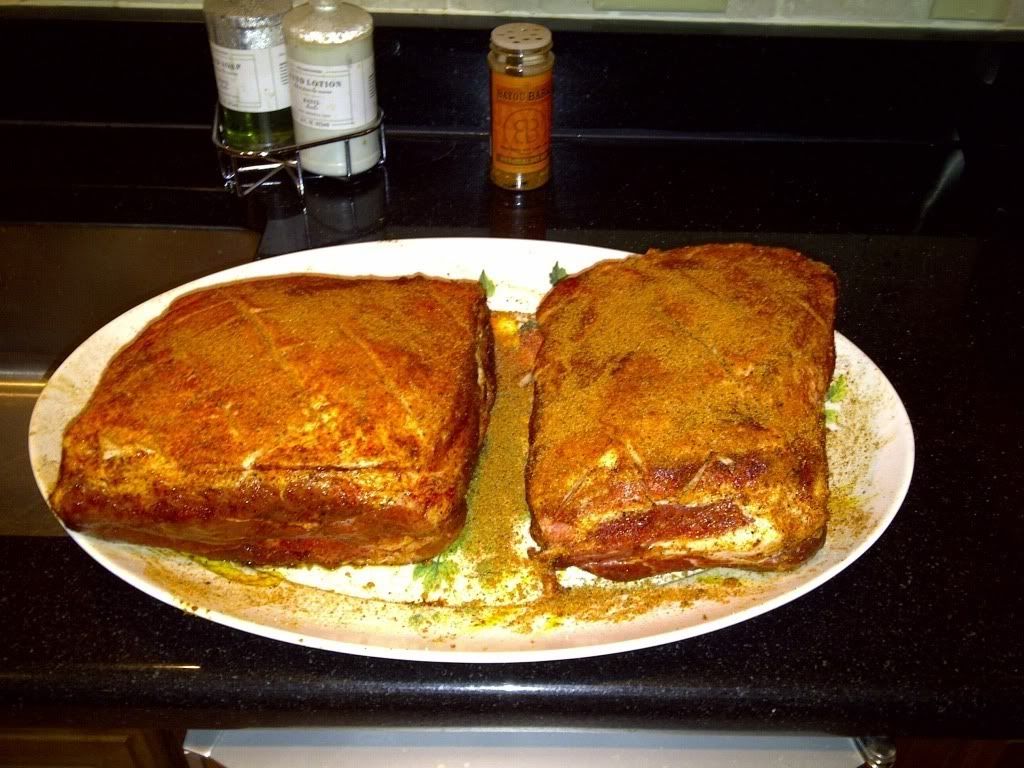 Then, the A/R on the Fire Ring, with the 13" foiled stone on 2 cross bars.....
Then, the 16" foiled drip pan on top the stone, with some foil "cushion" between them....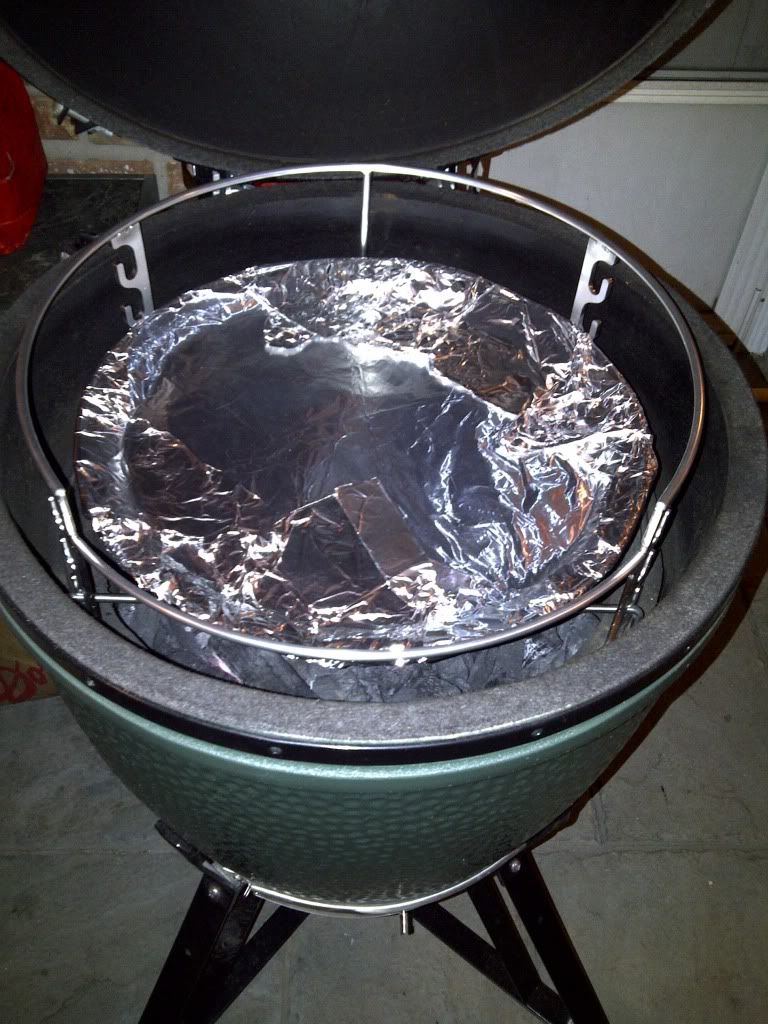 Cruisin along at 250*.....
Then the BGE stock grid atop the A/R with the 2 butts..
Meet Bertha Twobutts!!
Thanks for all, Tom!! Great gear!! The butts? They were stronger than a garlic milkshake!!