Started off this morning with just a mist, but it subsequently became a steady rain. Nothing new here in Ohio. I don't remember the last time we saw the sun.
Made 3 slabs of baby back ribs today. Bruckers rub, and egged indirect at 250-275 for 4 hours 15 minutes, then took out the plate setter and egged at 275 for 25 minutes until sauce carmelized. I replaced the placesetter, for the final 20 minutes to keep them warm before delivering to my family. Served the family on time for once, lol.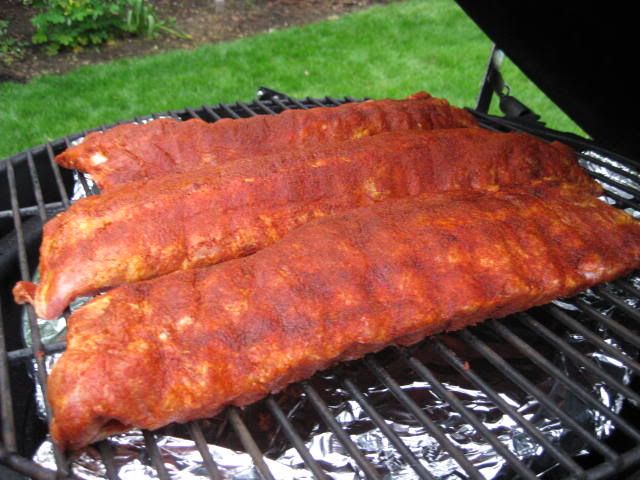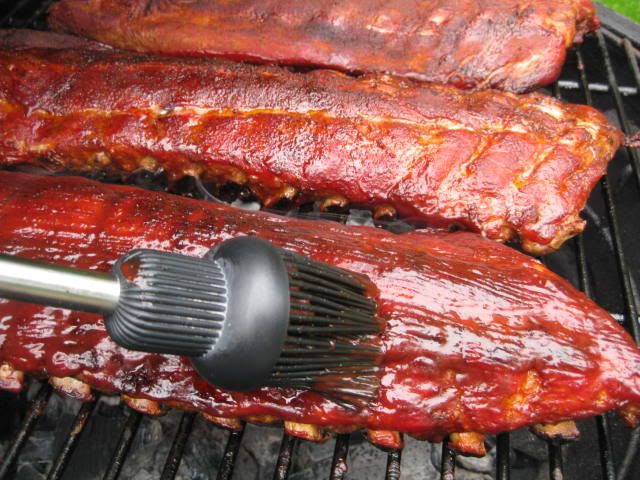 My wonderful mother made dilled potatoes, green beans with bacon, cole slaw, and corn bread to accompany the ribs.
I had the easy part.