A dual effort for dinner
... My doe and Dave's trout tonight. The loins were sautéed in my mini cast in some butter, evoo, garlic, shallots, and a spinkle of DP raising the steaks. The trout were gooped full of butter, minced caper and shallot paste, then stuffed with lemon slices and a sprig of rosemary. Side of orzo salad - orzo and some fresh veggies, a sprinkle of DP shakin the tree (I use this alot in salads) and balsamic vinaigrette. The trout was simply amazing
It was moist, the bone peeled right out... And the lemon caper flavor was just so yummy.
I did it all indirect at 335 or so... about 6-8 minutes each side in the trout.
Pretty speckles...
Smooshed Inside...
On the small...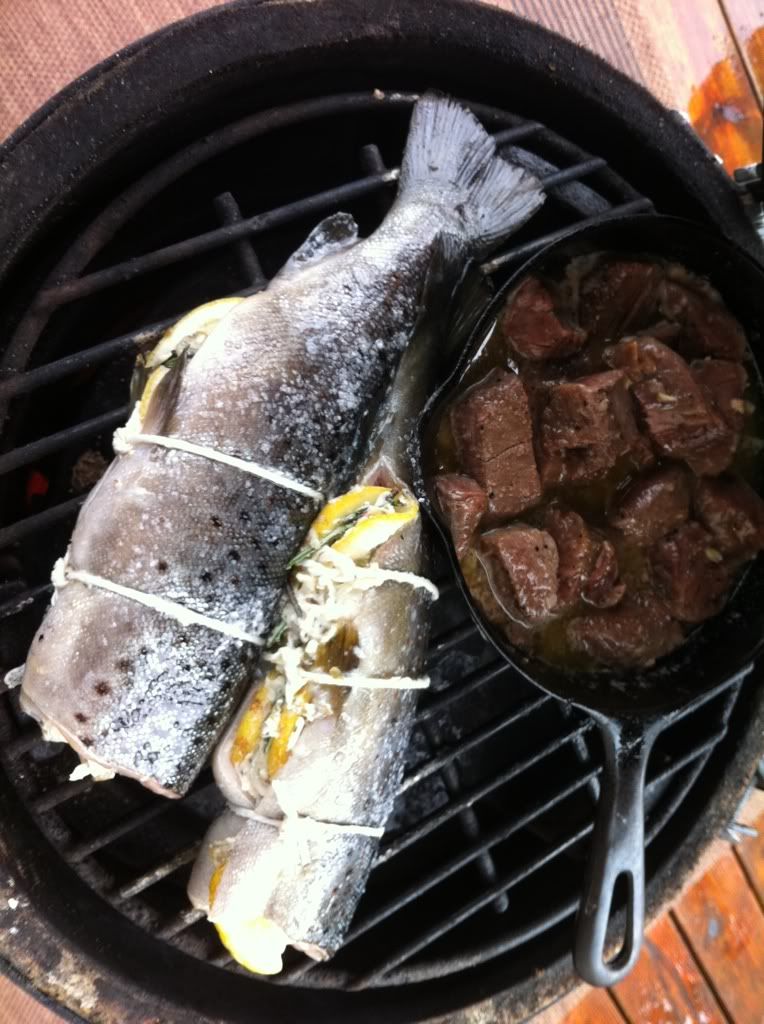 Plated with skin still on...
And skinless, ready to chow...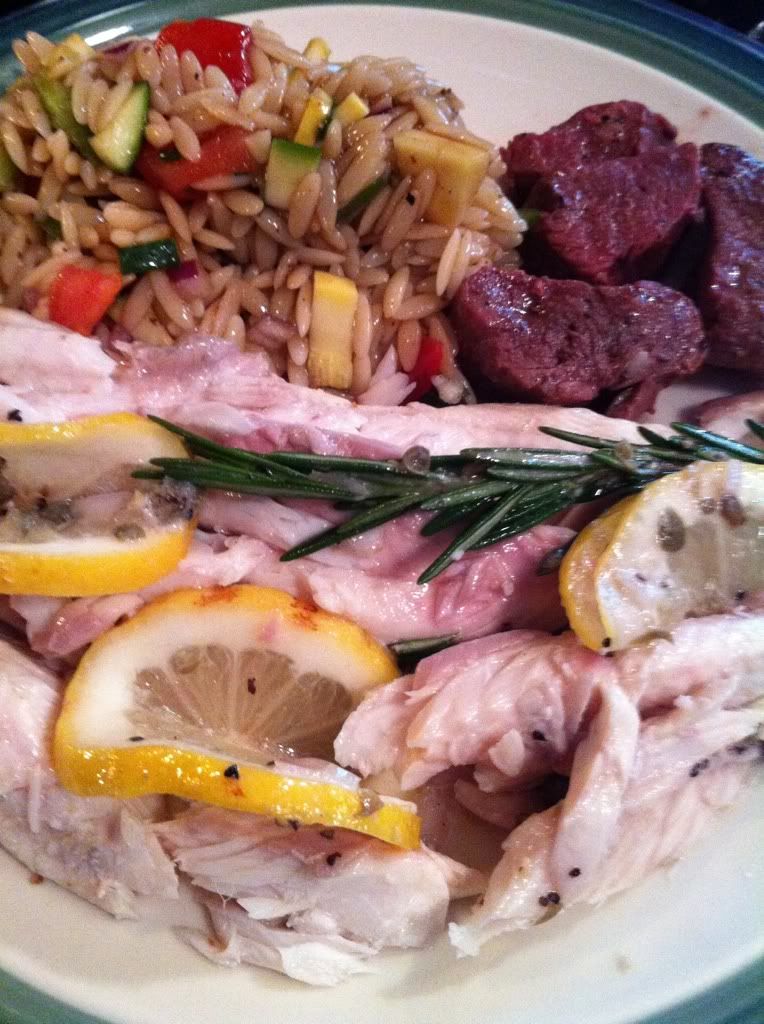 Thanks for looking! I will definately do this trout again; fortunately Dave has gotten a couple (the limit) for several days now...
:laugh: