On my way to pickup my 94 year old grandmother in law, turn the corner and in the trash pile is this...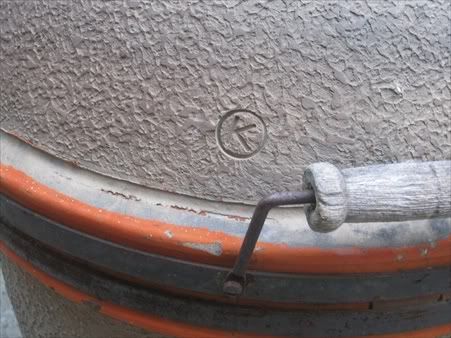 Don't get me wrong it's in bad shape, the base is in good shape but the top and the firebox is messed up.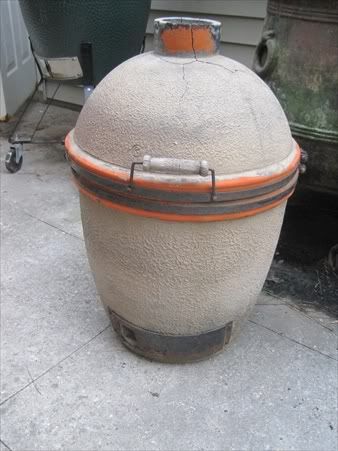 It has a 15 inch grid inside it, and like I said the firebox is in 4 pieces which I could fix.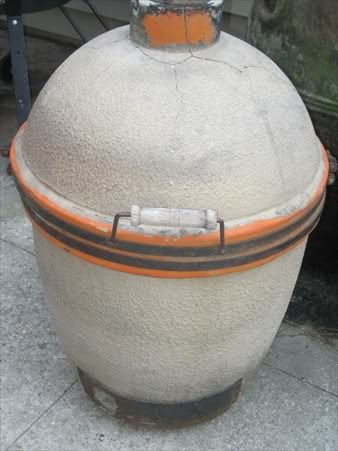 Is it an Egg or a Kamando?
Thanks,
Steve