It was an amazing sunny weekend! Things are greening up, I mowed first time yesterday. I bought a bunch of fun stuff for the boat, including a cool stereo that my iPhone fits into! Dinner was shrimp for app - Jamaican jerk seasoning; blue cheese burger for me and jalapeño burger for Dave - courtesy of my local market. Made a side of black beans, red onion, garlic, yellow and green peppers. Wine was a bottle I bought at a tasting/egg demo yesterday. Yabba Dabba Que traveled to Vermont and did a super job for my dealer. They raffled a mini to raise money for make-a-wish; sadly, I did not win! :( :ohmy:
Shrimps...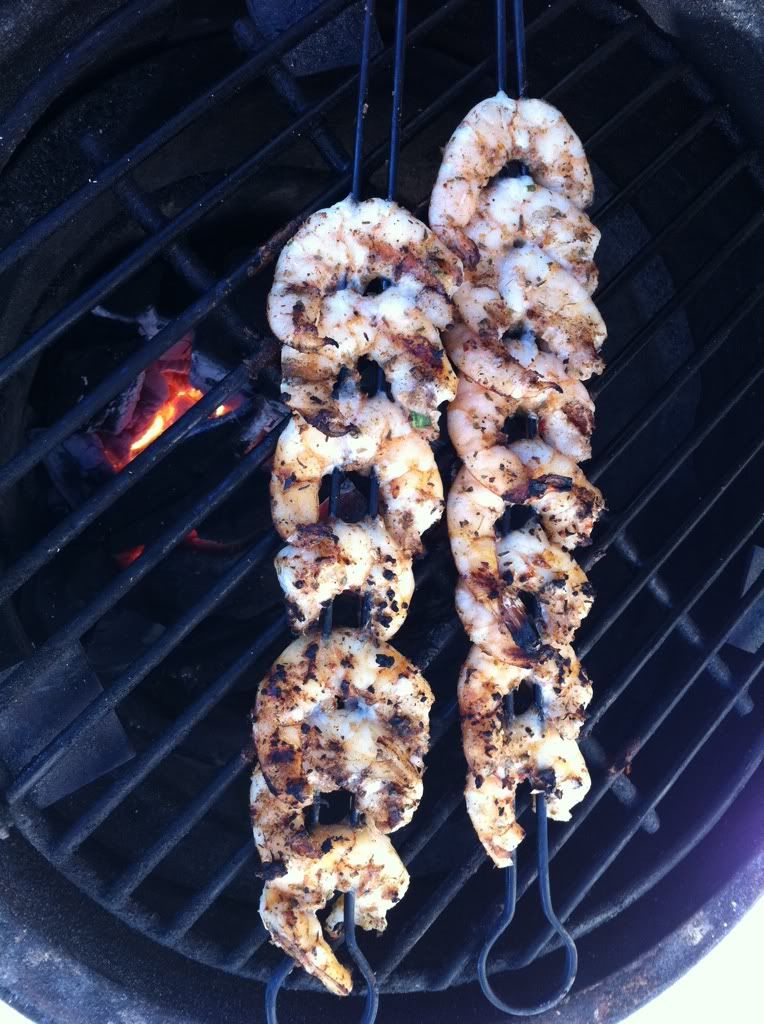 Burgers...
Plated...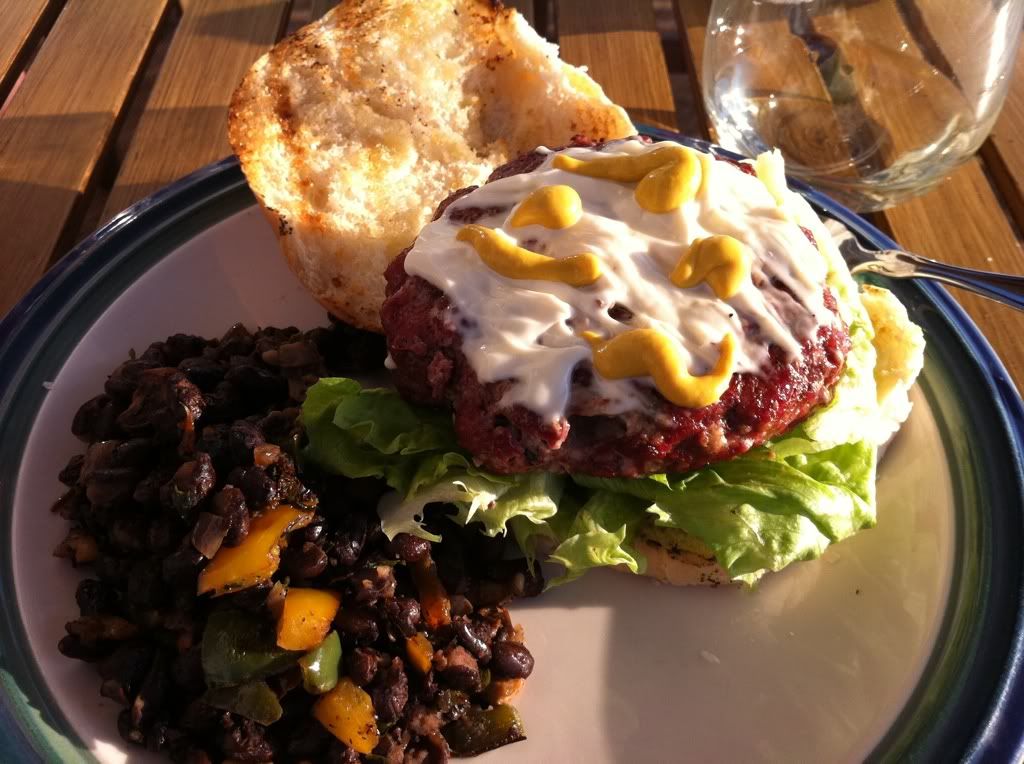 The wine, very good, crisp...
And, of course, the boys...
Little stringer of drool...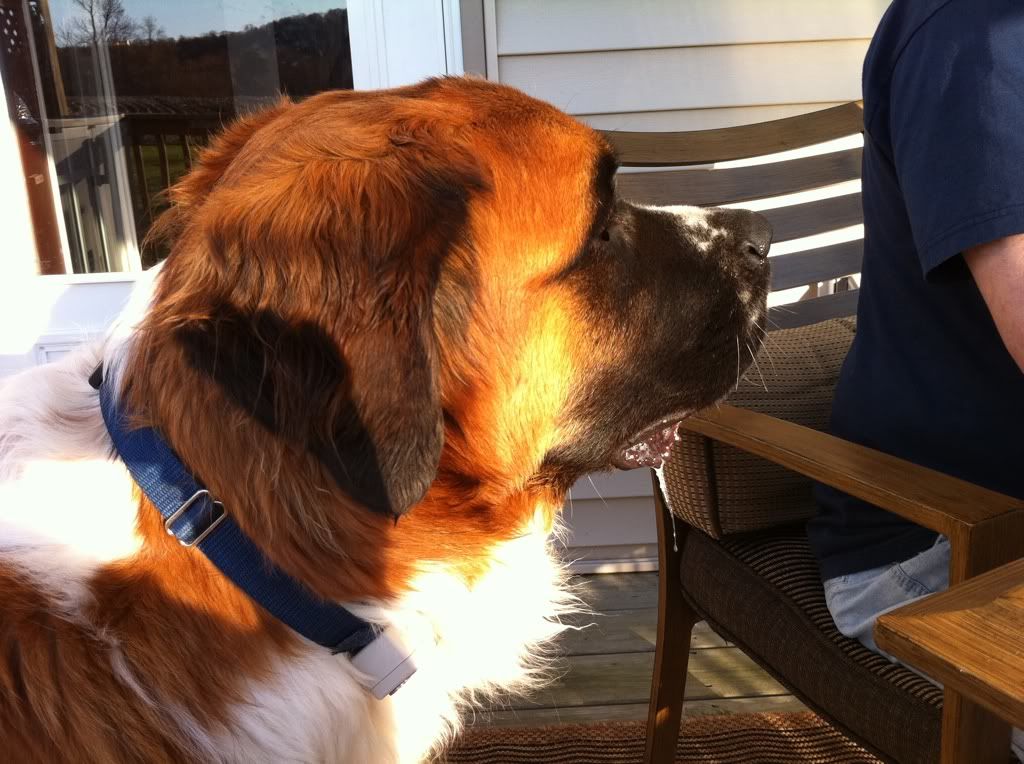 And my very happy hubby...
Have a good week everyone!