I took some nice shrimp and scallops and coated them with a mix of butter, crushed garlic and black pepper and grilled them quick, on a raised grate, at 450.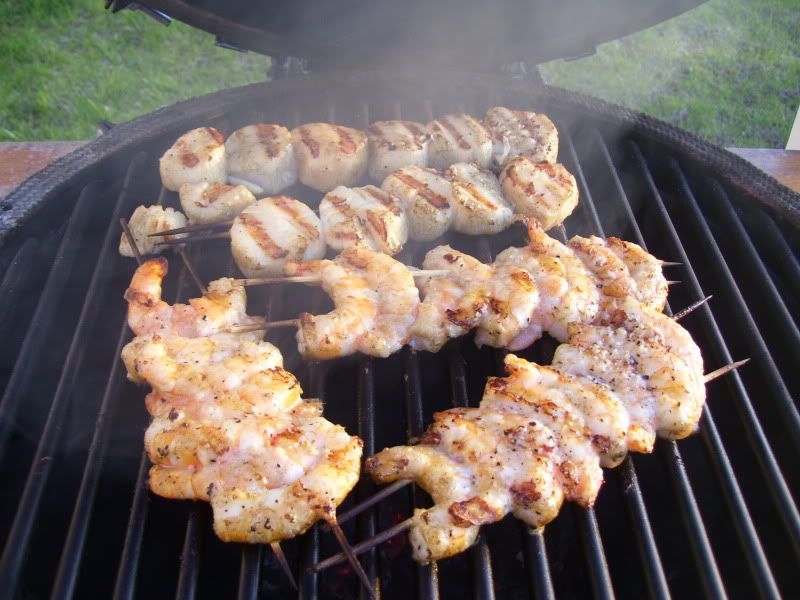 I added the orzo cooked like risotto and added the roasted red peppers and finished out with sauteed asparagus and homemade bread.
I served it with a nice Pinot Grigio that went really well.
For dessert we had some wonderful, lavender cupcakes made by my better half (sorry no pics) and I am drinking a new Islay, Single Malt that may be my new favorite. It is an 18 year old Bunnahabhain.