One of my neighbors works for a liquor distributor, and he supplies me with wood chips.
Look what was outside my back door on Easter morning, just in time for the Prime rib cook.
9 bags, that oughta last a while:
A 7.5 lb. rib roast, slathered with a paste of garlic, rosemary, EVOO, S & P: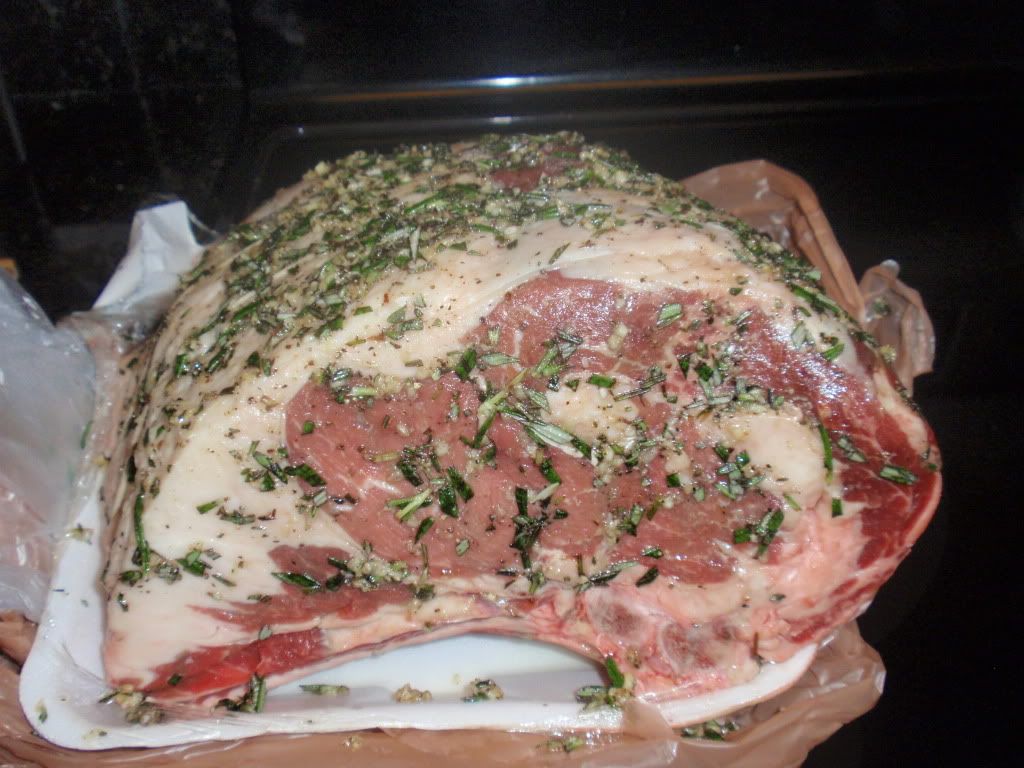 I made Mainegg's roasted tomato dip, and we shared this out on the balcony, while the rib roast was on the egg: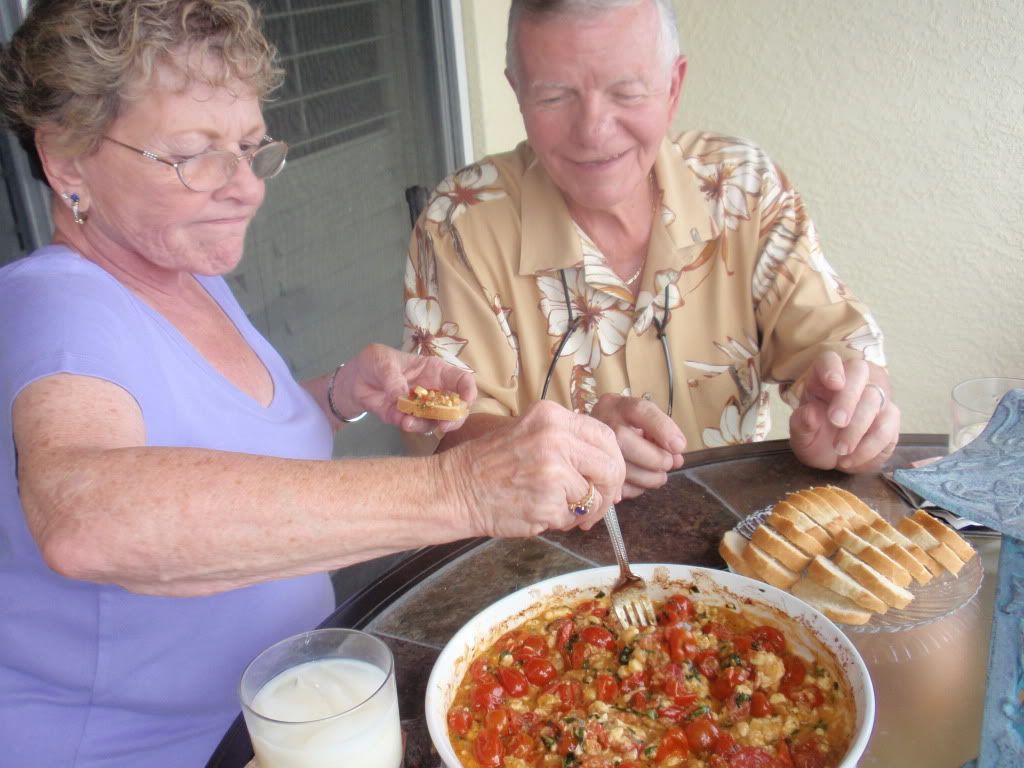 My friend came over and brought us some Argentinian sparkling wine, so we had that along with the rest of the dip: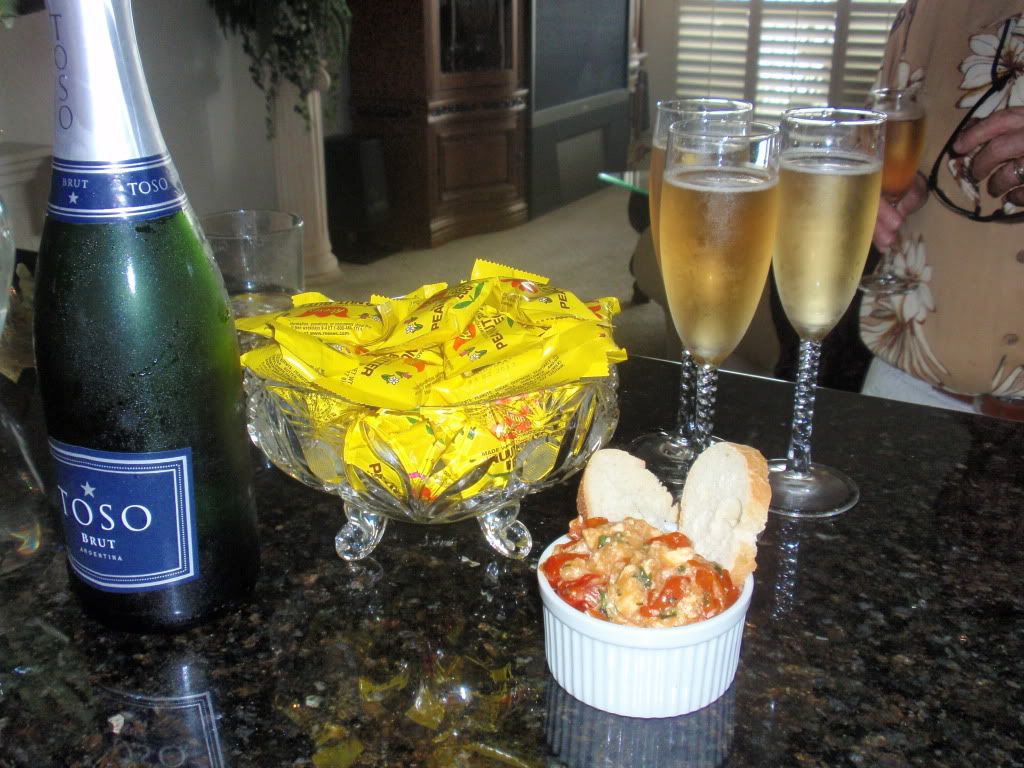 I forgot to take pics of the roast on the egg!! I guess it happens sometimes, maybe it was the wine!
Anyway, egged it at 325 dome for 2 1/4 hours. I cooked it to medium because that was the consensus.
It was a beauty: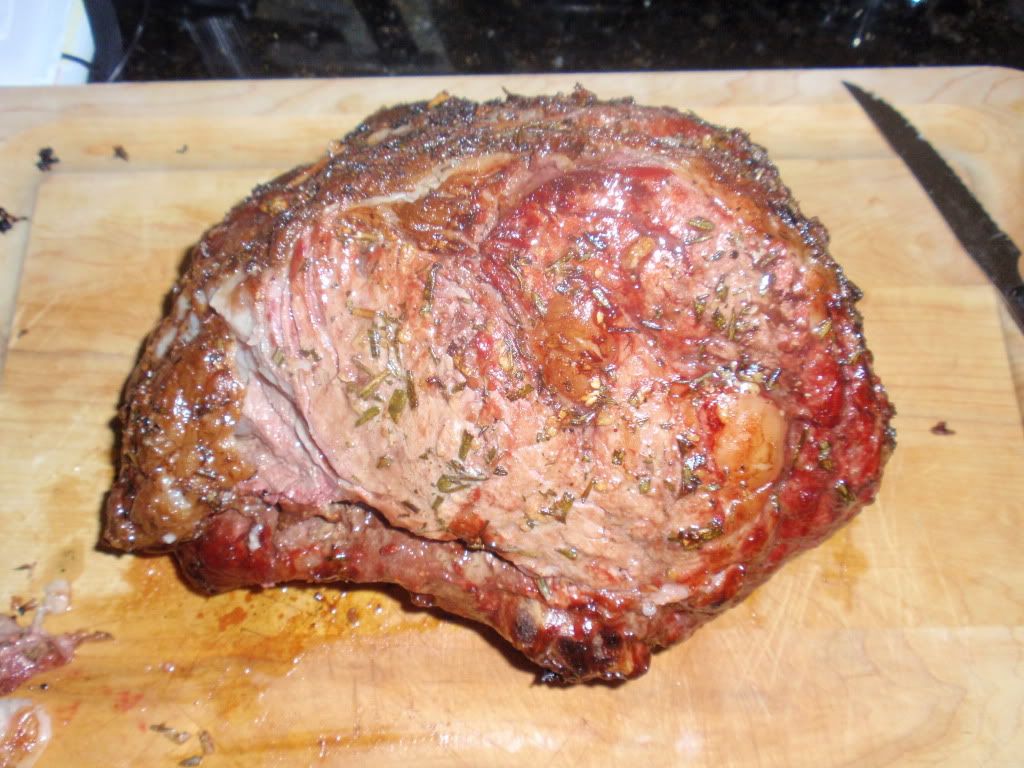 I used Mainegg's horseradish sauce - sour cream, horseradish, dijon mustard, little mayo, S & P, scallion tops. Really great with the meat; Served with roasted potatoes.
The rolls are for the teenager~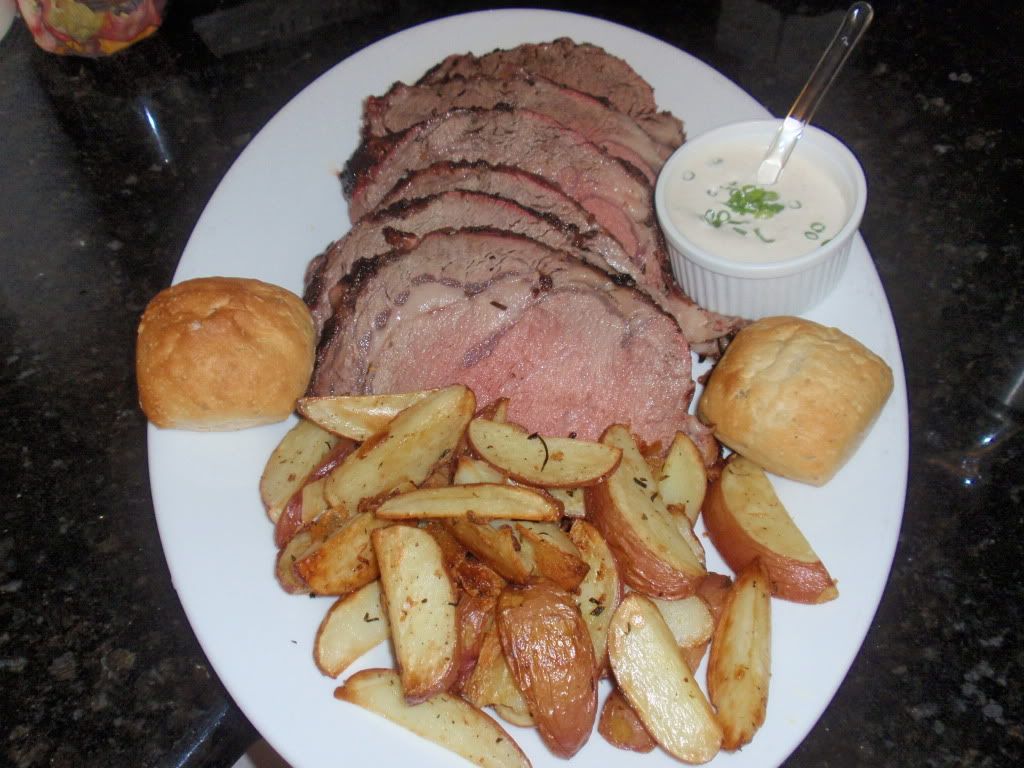 Plated, at least I didn't forget to take that pic!
Now the exciting part, the disinterested teenager got to use the culinary torch on the creme brulee. Yes, he liked dessert (hard to believe).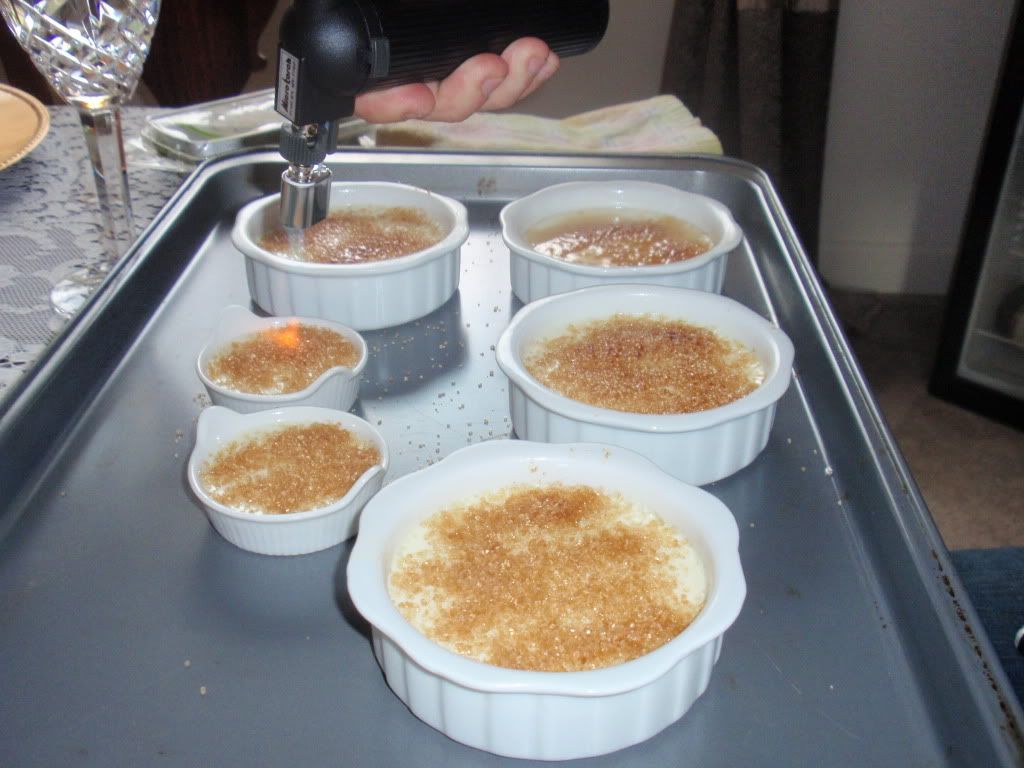 Served with some fruit:
And also served with homemade Mint Julep Ice Cream!! (the teenager liked this too!)~ I am making this again!
This was the day we had yesterday while I was out lighting the egg. Summer weather pattern is here, we had a big thunderstorm when I got done egging.
But maybe the best part of all, the leftovers for lunch today, served on a rosemary Ciabatta roll with the horseradish sauce. YUM.
I hope everyone had a nice Easter.
Happily egging on my original large BGE since 1996... now the owner of 6 eggs. Call me crazy, everyone else does!

3 Large, 2 Smalls, 1 well-used Mini