Thank you Richard.
I made a small batch of low sodium flavor brine using some of what Richard sent.
So, Tonight is a pork chop night.
Into my foodsaver vacuum container.
Now the juice.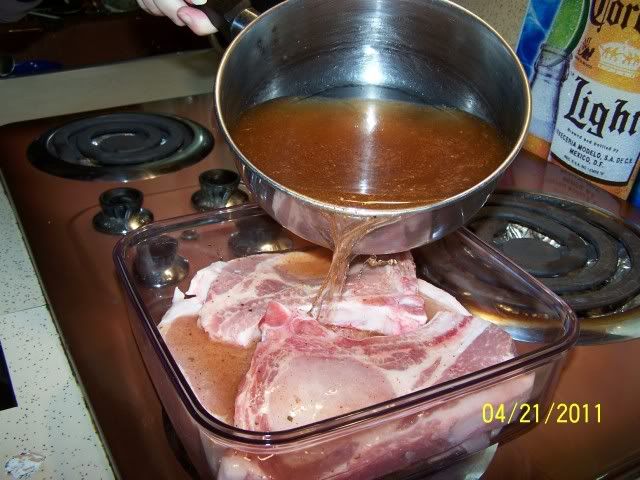 Let the foodsaver do it's work. Then in the fridge.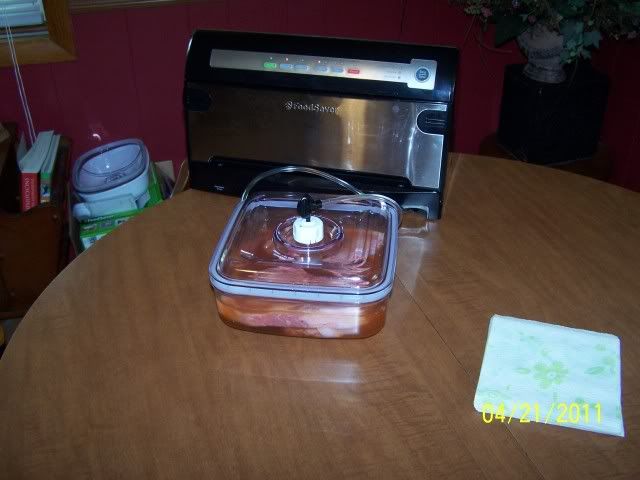 Later. Out of the fridge with some more of Richards mystery mix and in the egg at 250F till 140F IT.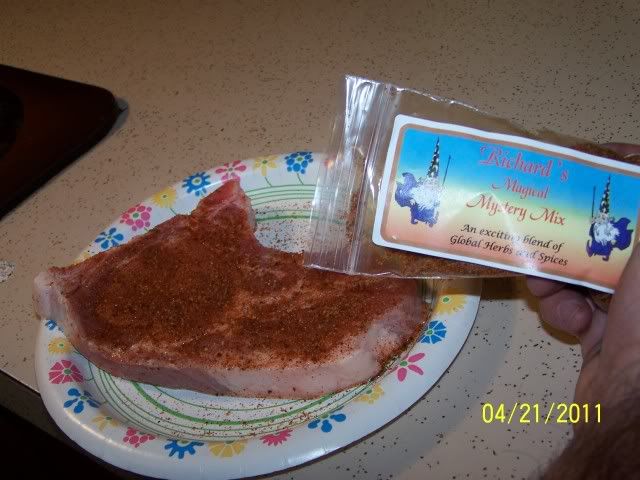 At 140F IT pulled.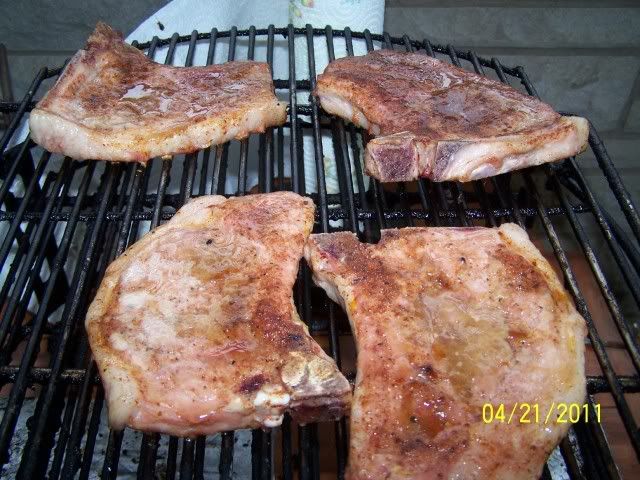 Raised the temp to 400F and sear for 1 min each side.
It's all good now. Nice and juicy and love the mystery mix . :P