Morning All:
Well, we are still recovering from the FANTASTIC weekend in Melbourne at the Sunshine State EggFest (did NOT want to get up yesterday to go to work...would have rather been heading back to the Crowne for some more great food :laugh: ), but gotta do what I gotta do and that includes fixing dinner tonight.
EggHatter picked up two pieces of Tilapia (0.88# total)...these were rubbed with a little Toasted Sesame Seed Oil, then sprinkled with DP Shaking the Tree...cooked on a bed of lime slices on the small...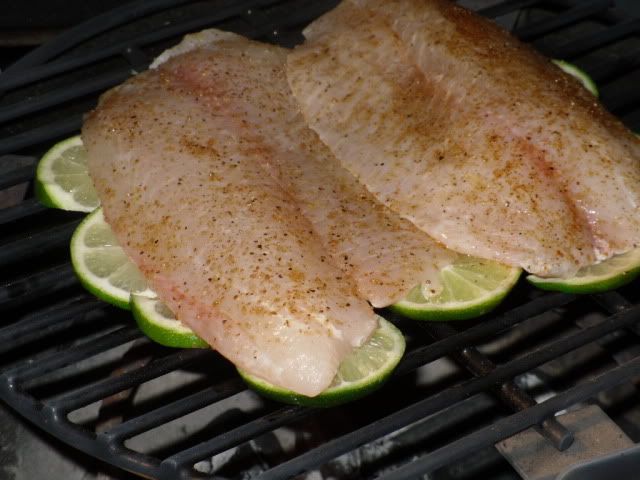 On one of the large Eggs did some tator tots...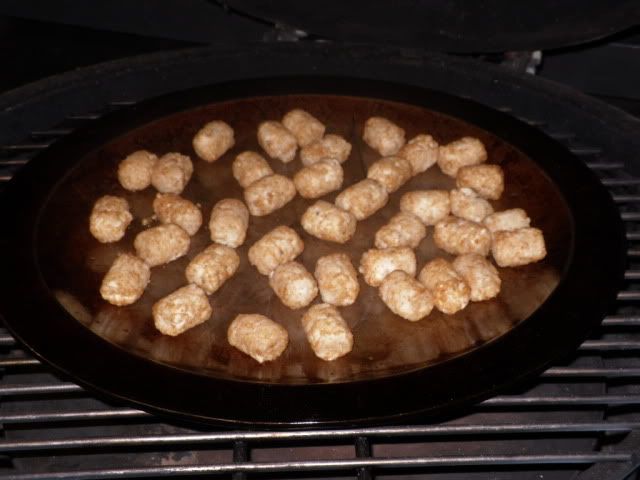 Added some raw veggies for a reasonably healthy meal...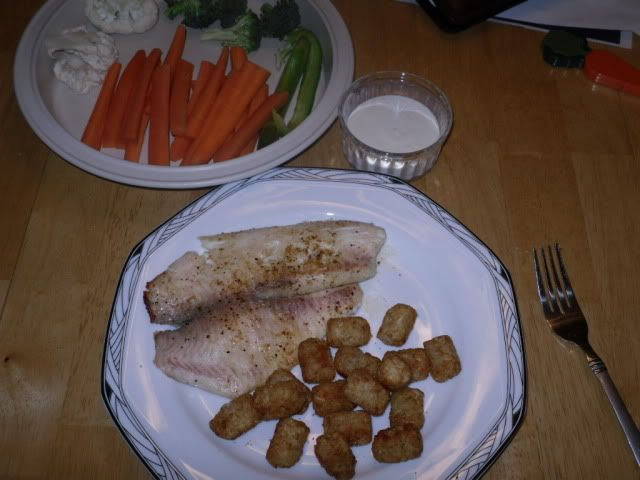 Closer shot of the fish & chips!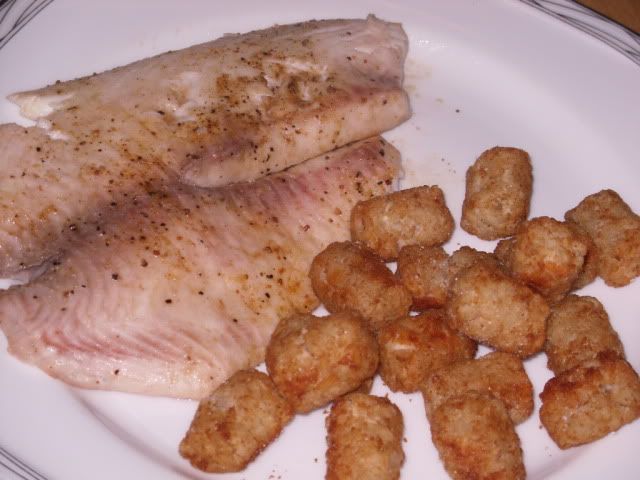 Only a few veggies left over...made for a perfect size dinner for two!