Still trying to kill me with the OT but did manage to sneak in a quick chop cook on this 24 hour turn around. I'm sorry to say I bought these from m butcher prestuffed! Just shamefull I know but hay at least I cooked some'en! The raws: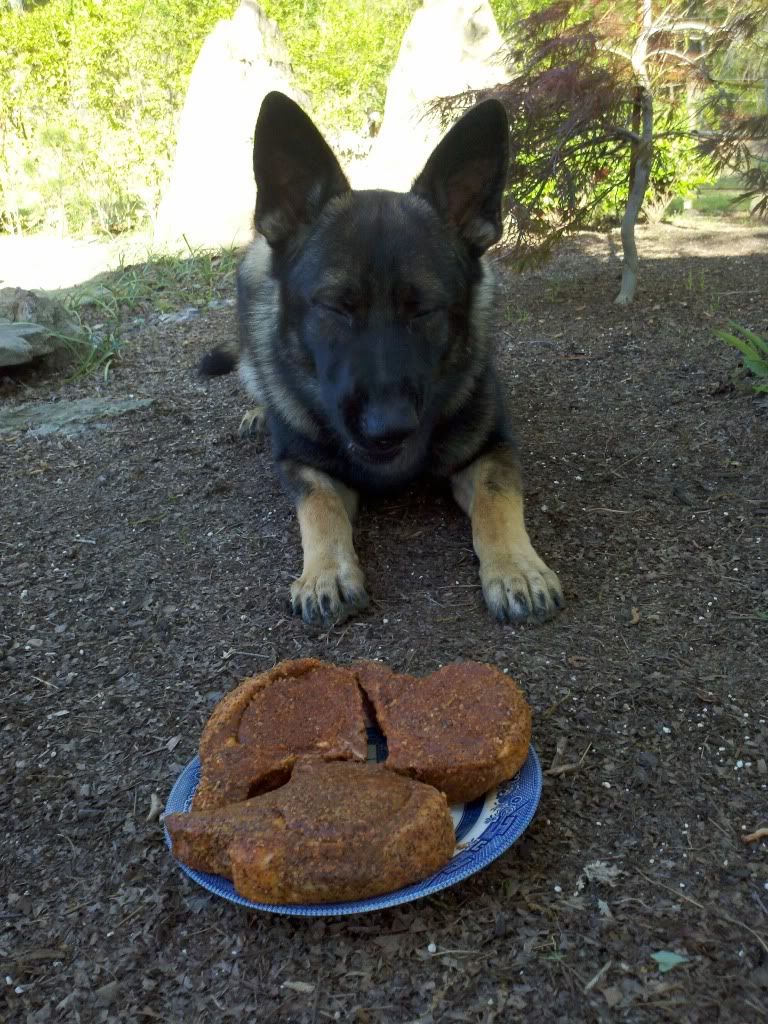 Brought the Egg up to about 475 and did a good sear of one min. each side then repeated.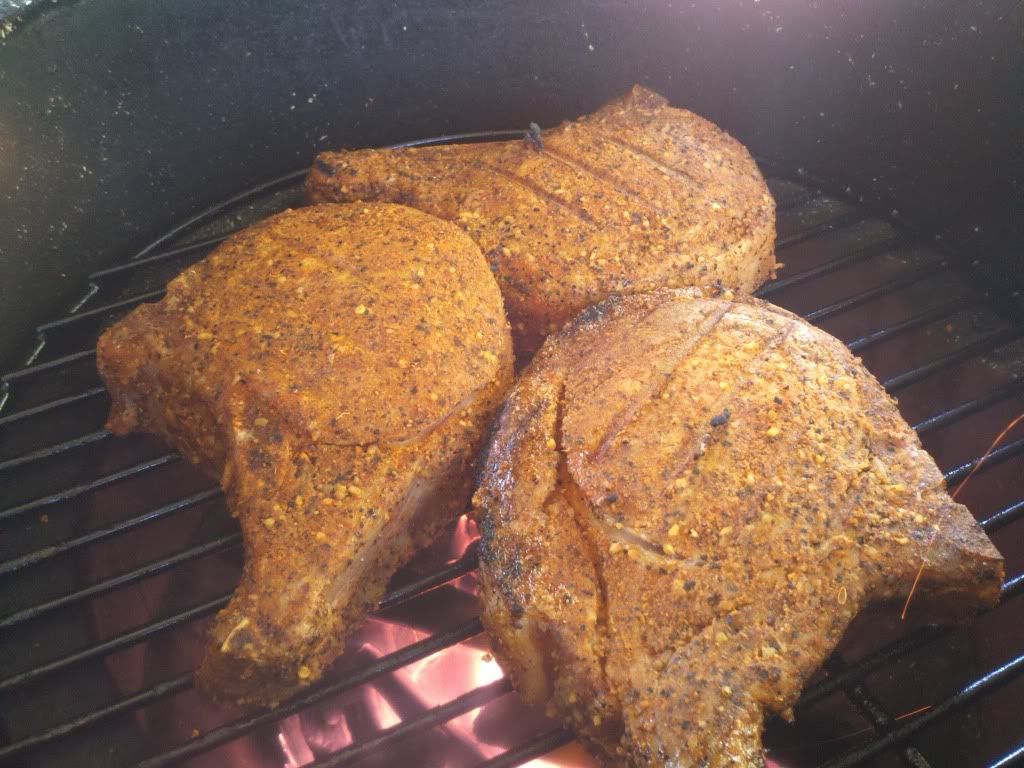 Removed the chops and added the platesetter cooling the Egg back down to about 275 and added some smoke wood and cooked to 140 internal.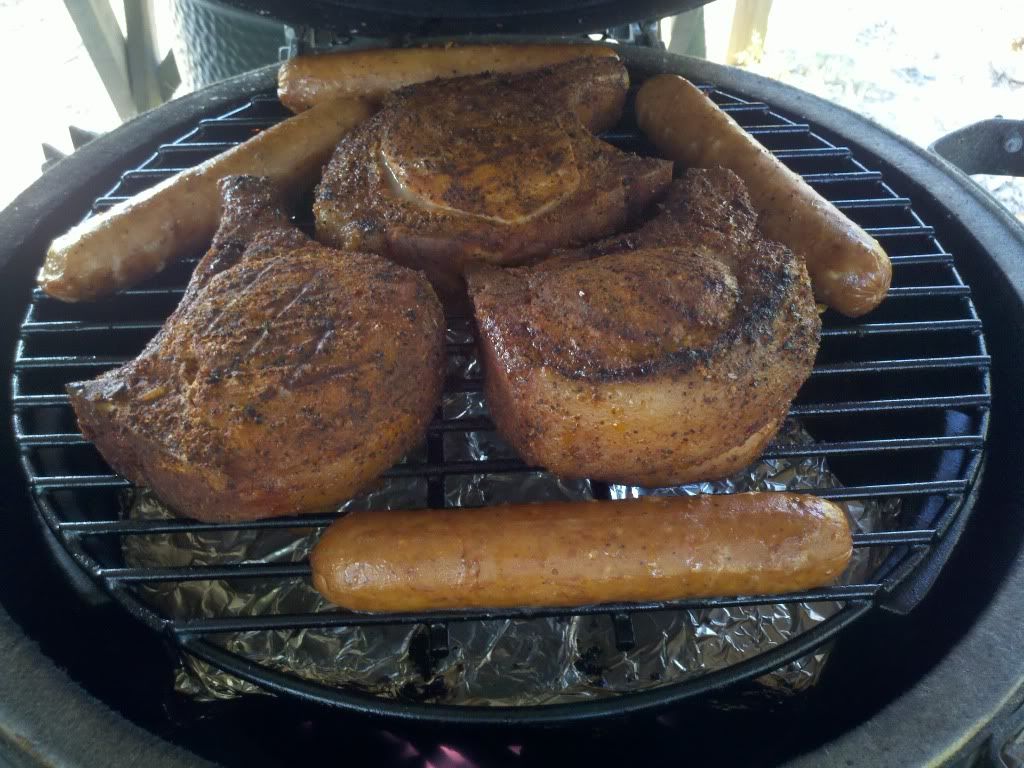 While it was smoking I checked out my new Lion heart maple I got at a steal from Home Depot last fall for 50 bucks is just stunning this Spring.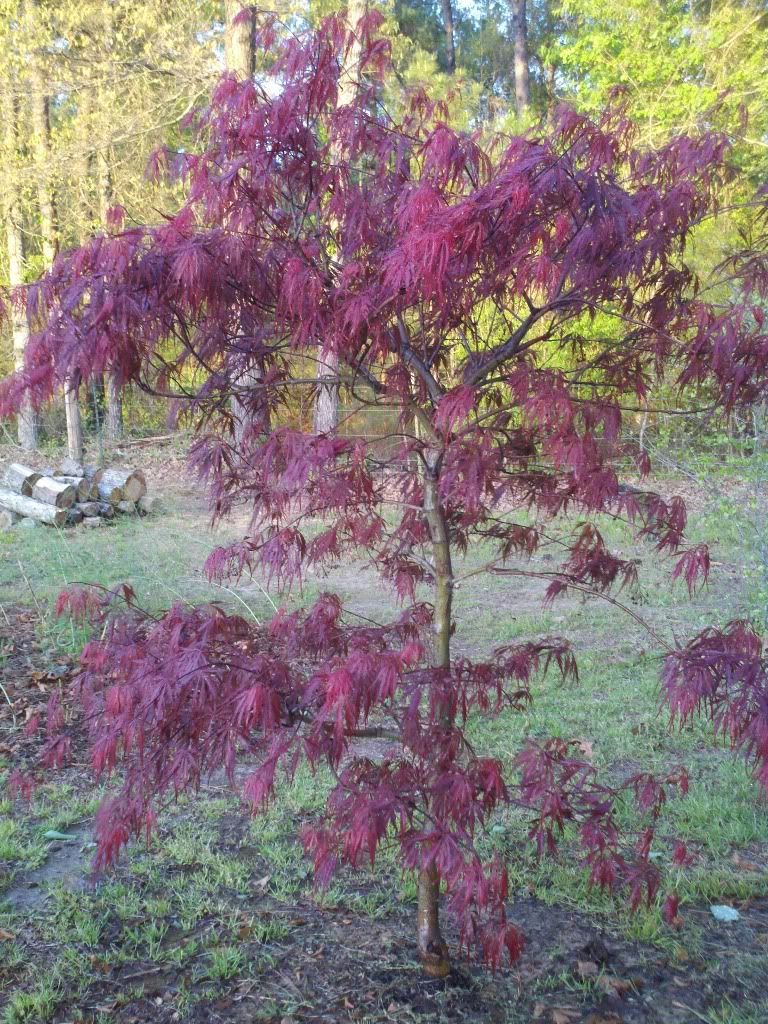 Some basalmic rice and cajun collaflower finnished out the plate.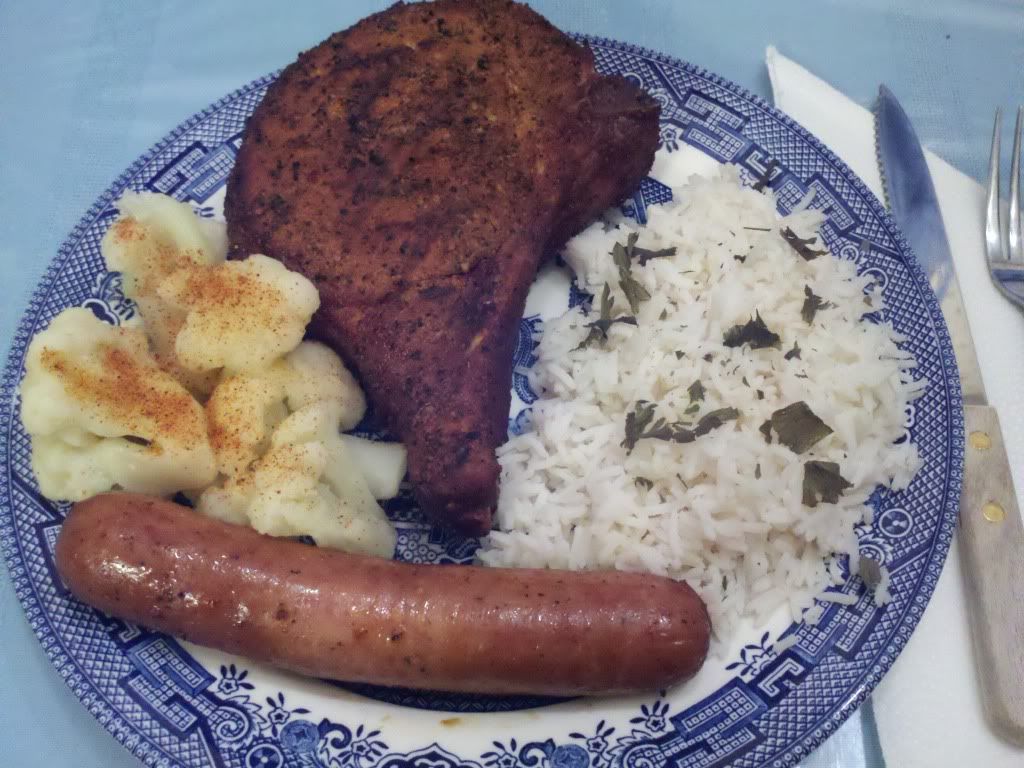 Auron has a bad case of rabies but I'm sure he'll be much better by Oklahoma!
Really looking forward to seeing everyone again and meeting new victoms as well!!