Welcome to the EGGhead Forum - a great place to visit and packed with tips and EGGspert advice! You can also join the conversation and get more information and amazing kamado recipes by following Big Green Egg at:
Facebook  |  Twitter  |  Instagram  |  Pinterest  |  Youtube  |  Vimeo
Share your photos by tagging us and using the hashtag #EGGhead4Life.
In Atlanta? Come visit Big Green Egg headquarters, including our retail showroom, the History of the EGG Museum and 
Culinary Center
!  3786 DeKalb Technology Parkway, Atlanta, GA 30340.
bacon, ABT's,AND A NEW TOOL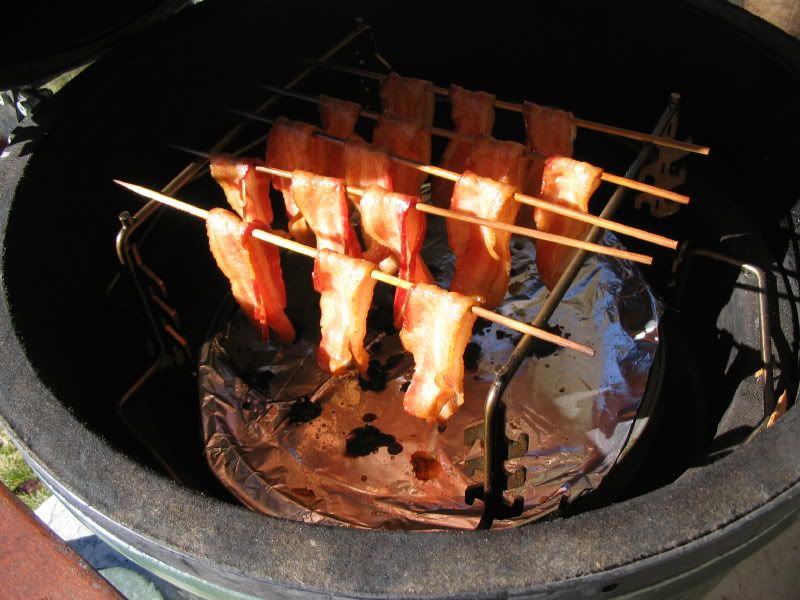 <p />
well I forgot who posted about the potato soup, but there was a link to a thread on how to smoke bacon, so after a little searching and reading I decided to give it a shot. I used an indirect setup with a drip pan to keep the grease from burning in the fire. I used some JD chips for the smoke.[p]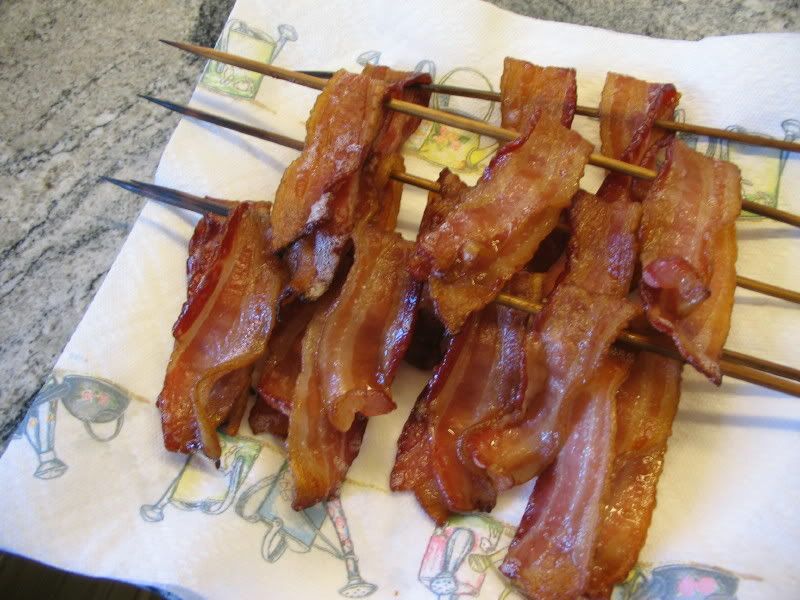 [p]if you haven't tried this YOU SHOULD!!!! It was almost impossible to keep from eating it before using it for the ABT's[p]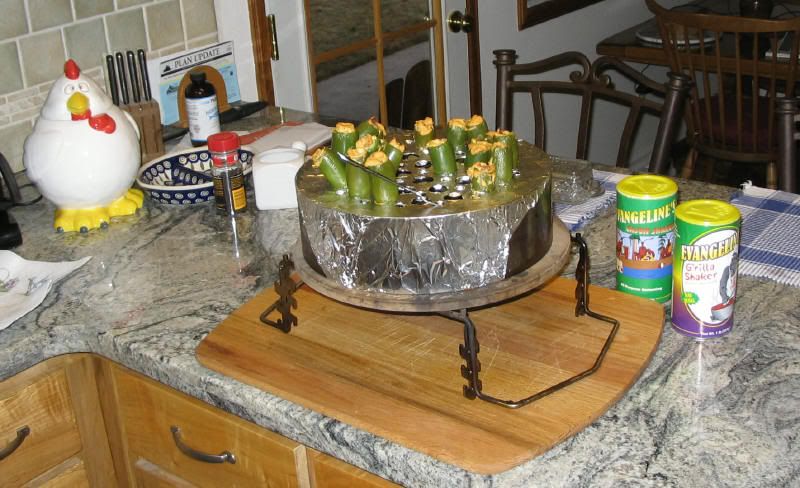 [p]there are 20 ABTS in the rack and I used the pizza stone to keep them warm for a bout 45 minutes while on the counter. 10 of the ABT's using 4 ounces of cream cheese, 5 strips of the chopped bacon, and 2 tsp of the Grilla Shaker. The other 10 got the same but using 2 tsp of the Cajun Shaker. The great part about the bacon being precooked is then you cook the peppers to your liking rather than the bacon. I prefer the fresh crispy peppers that are just starting to warm up rather than the soft cooked ones[p]I've never made this many ABT's before and really didn't know how much work it takes to put this together, but a fellow egger posted back a while to put the concoction in a plastic bag and clip off the corner and use it lick a pastry bag. That worked GREAT!! Made it a whole lot easier[p]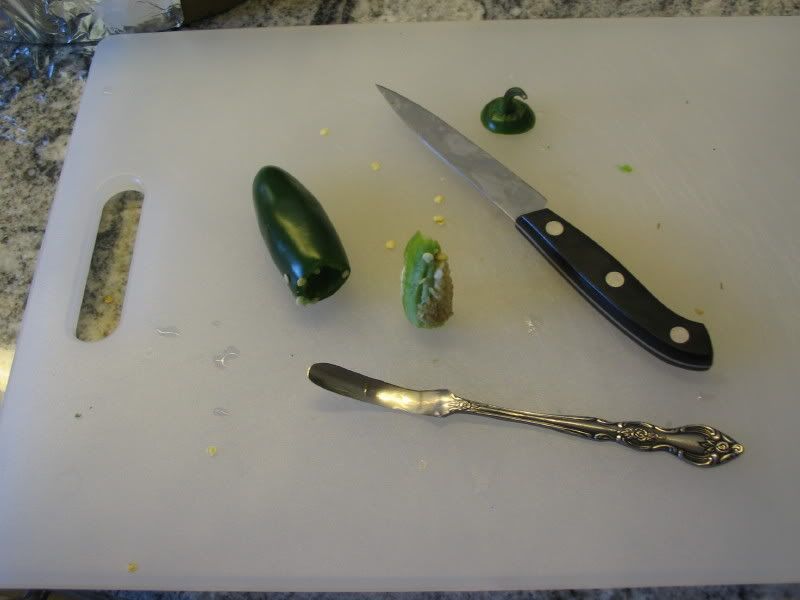 [p]but the one thing that I didn't have a plan of attack was this little baby. After about 5 minutes using a knife trying to seed the peppers I started rummaging looking for an apple corer, grapefruit spoon, anything that would make this process faster. Well I did find an old unmatched spoon in one of the drawers so I headed off into the lab for the operation. Just a little work with a grinder. And tadaaa !!! completely deseeded and veined the peppers in about 20 second each. A Pepper Scooper, oh, wait a minute these are Atomic Buffalo Turds so that would make this a Pooper Scooper?