Saw a medium-sized turkey in the freezer section the other day waiting for a home, and decided to chow down today -- just because. Cooked at 350 degrees with some hickory (we like hickory) chips (hence blackening) for about 3.5(+) hours. It was a Butterball, so we didn't inject it -- usually do.
Butterball spiced up with cajun spices: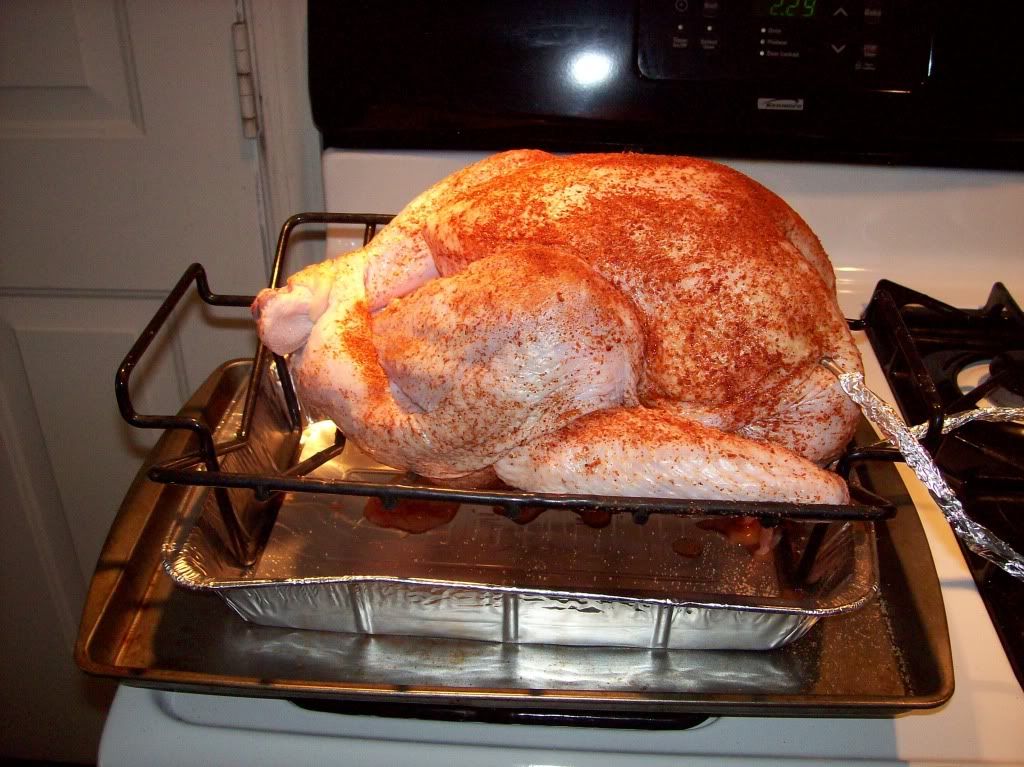 Into the cook: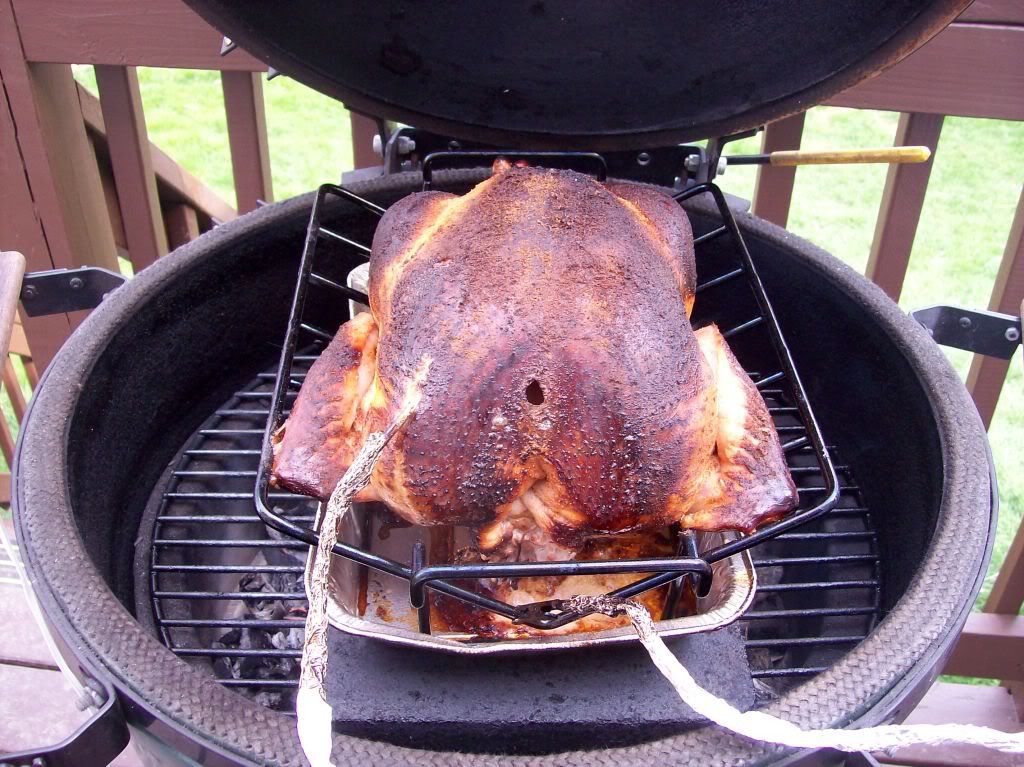 New little buddy (Border Collie pup) waiting...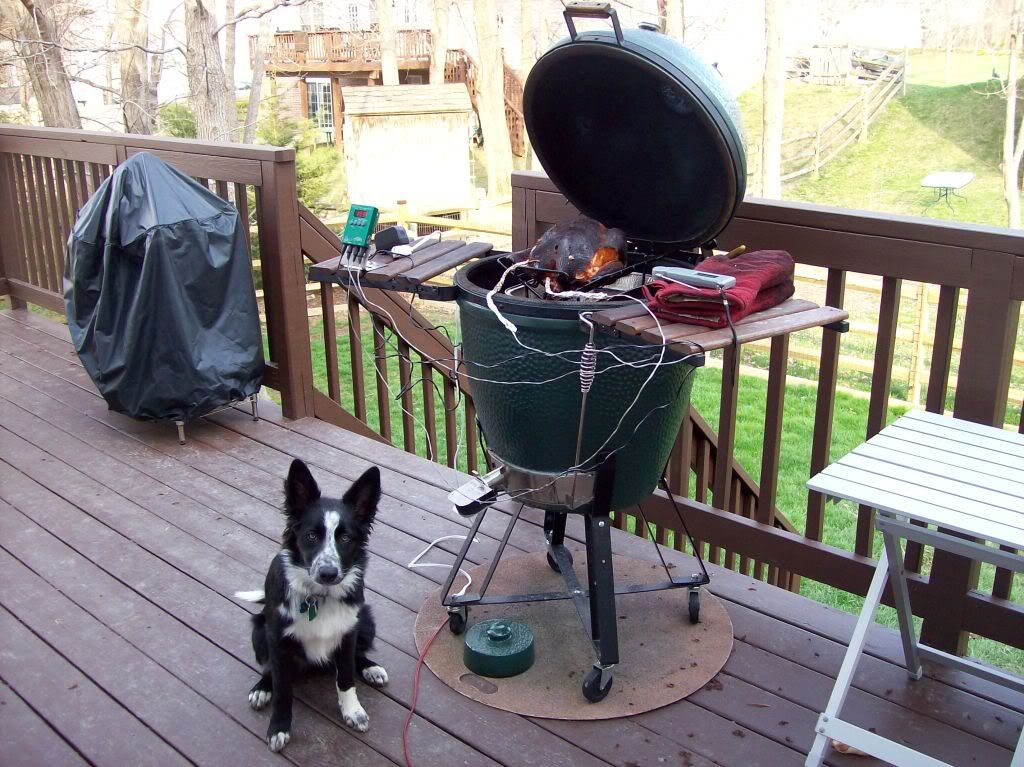 Chowing down: