Morning All:
EggHatter wanted hamburgers last night, but we didn't have any buns (and neither one of us wanted to go to the store just for buns)...She looked through the fridge and found a Pillsbury French Loaf, cut it into four sections and then formed them into a "bun" shape...baked and here they are...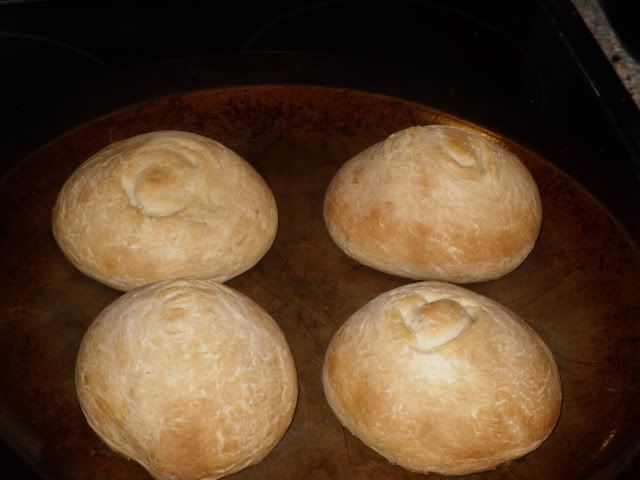 While she was doing that I was grilling the burgers (actually she also thought outside the box on those by using 2# of ground beef mixed with 1# Jimmy Dean Sage Sausage)...made for a interesting & quite tasty burger...six 1/2#'ers on the small...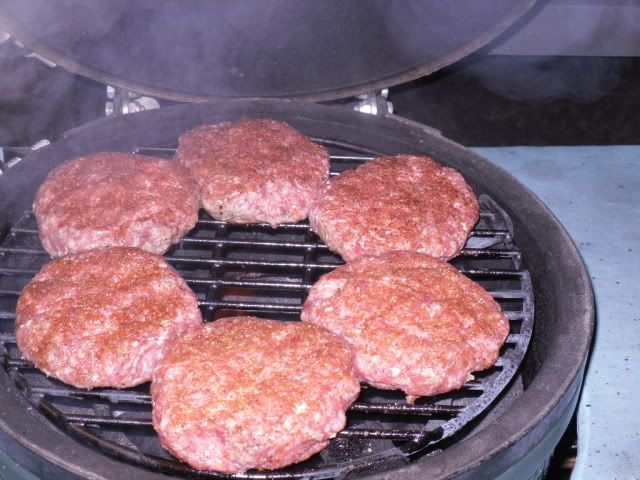 Off and ready for the "buns"...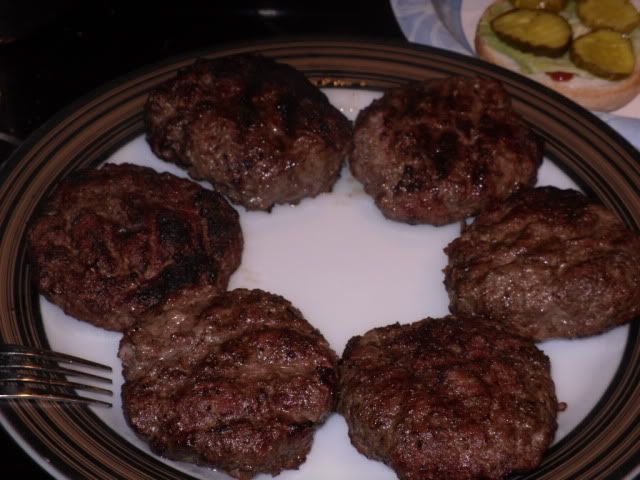 Mine all set to dive into...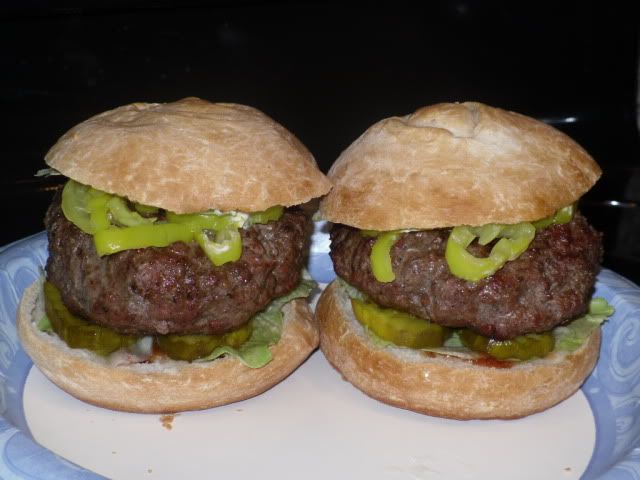 and EggHatter's...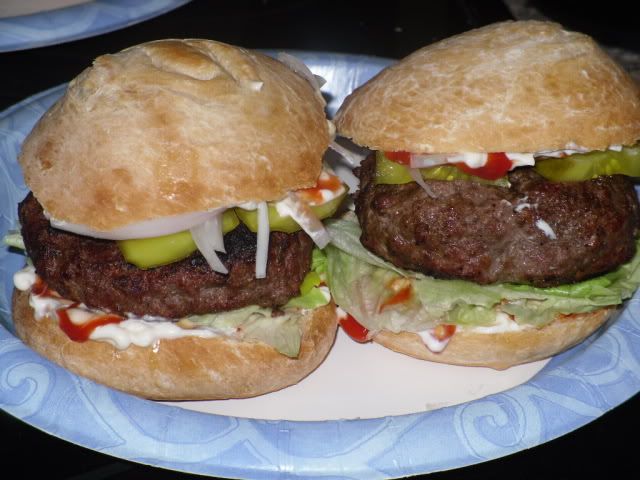 As for rubs on the "burgers", 2 had DP Red Eye Express, 2 had DP Cow Lick & 2 with DP Raging River...definitely a slightly different tasting, but very good tasting, burger!