Well I finnaly got a weekend off. Took Auron to the Schutzhund club Saturday. The club had our Spring sanctioned trial and I cooked at it. Wish wife had taken pics. Stainless steal charcoal grill with preformed hamburger patties and hotdogs BUT a forum member,Meat-n-Tators who is the decoy and catches the dogs, did bring a sack of Ozark Oak so all was not lost!! :laugh:
Just a quick cook last night before early work day today. The raws: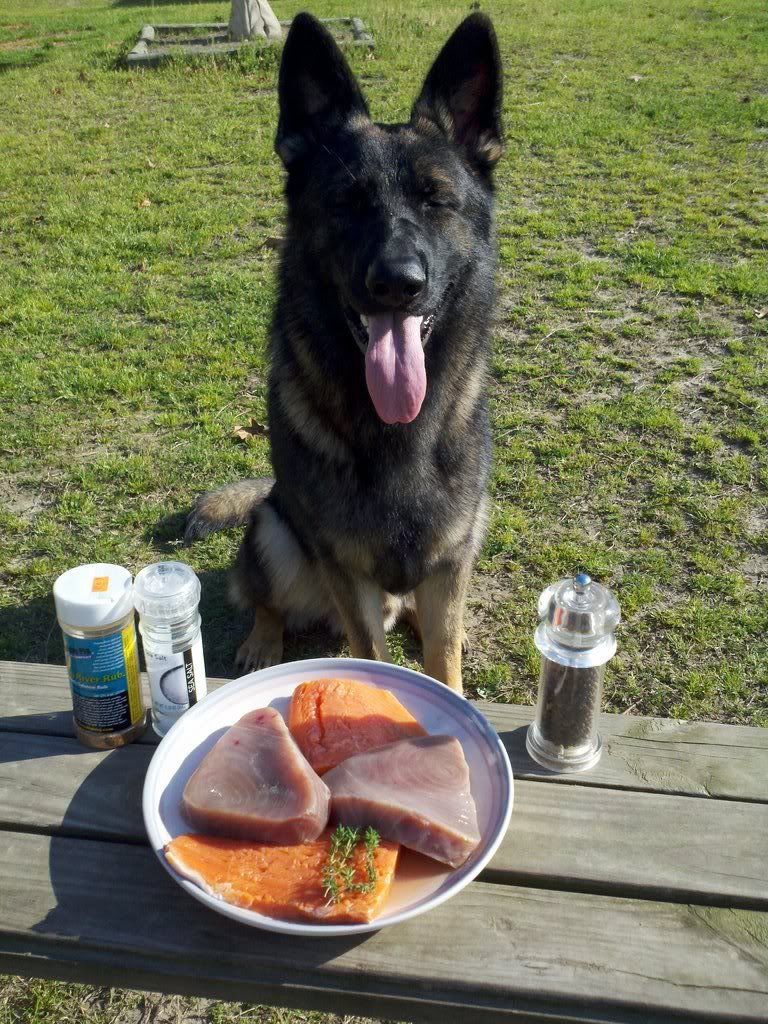 Just a little salmon skin side down at 250 with a little white birch chips for a change as smoke. Dusted salmon with DP's Ragin River and cooked till weeping well.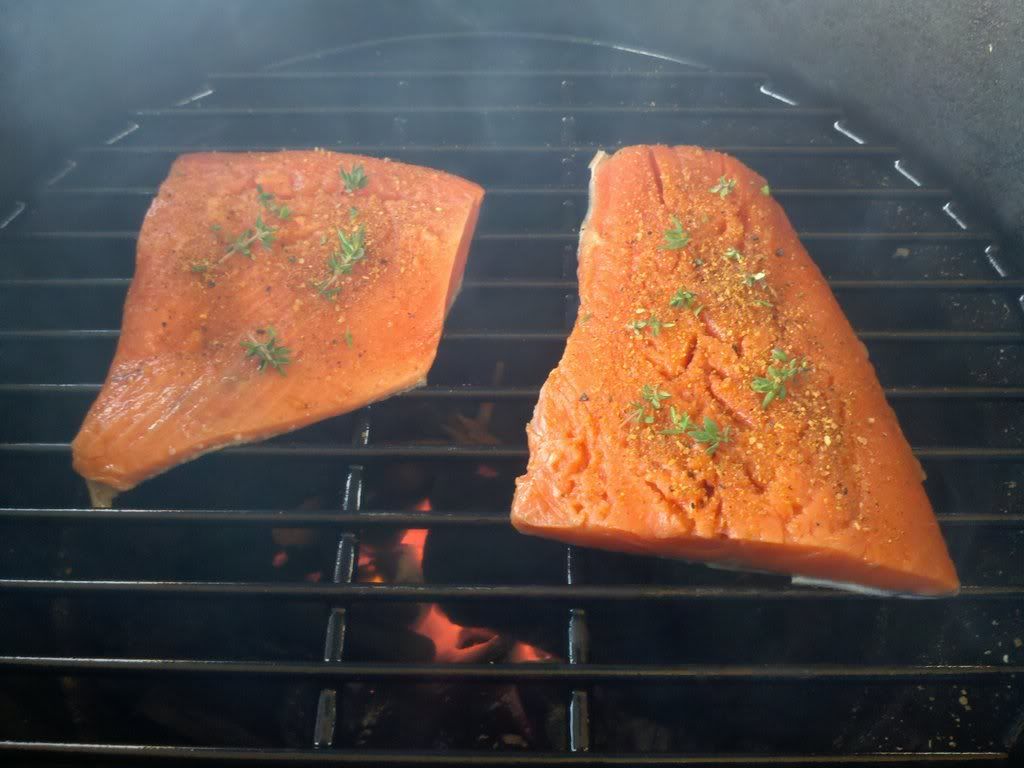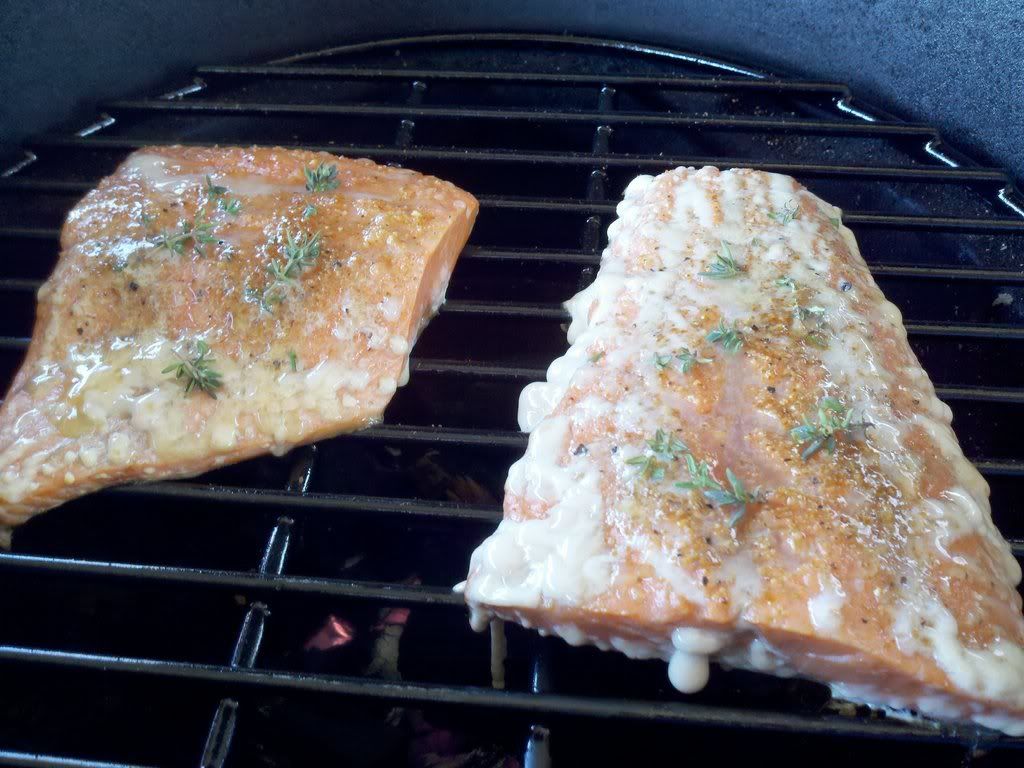 Cranked the Egg on up to grilling temp about 350ish and tossed on a couple tuna stake with sea salt and cracked black pepper basically just getting a good sear on both sides. About a min. each side. A little doner than I like but wife was eating as well.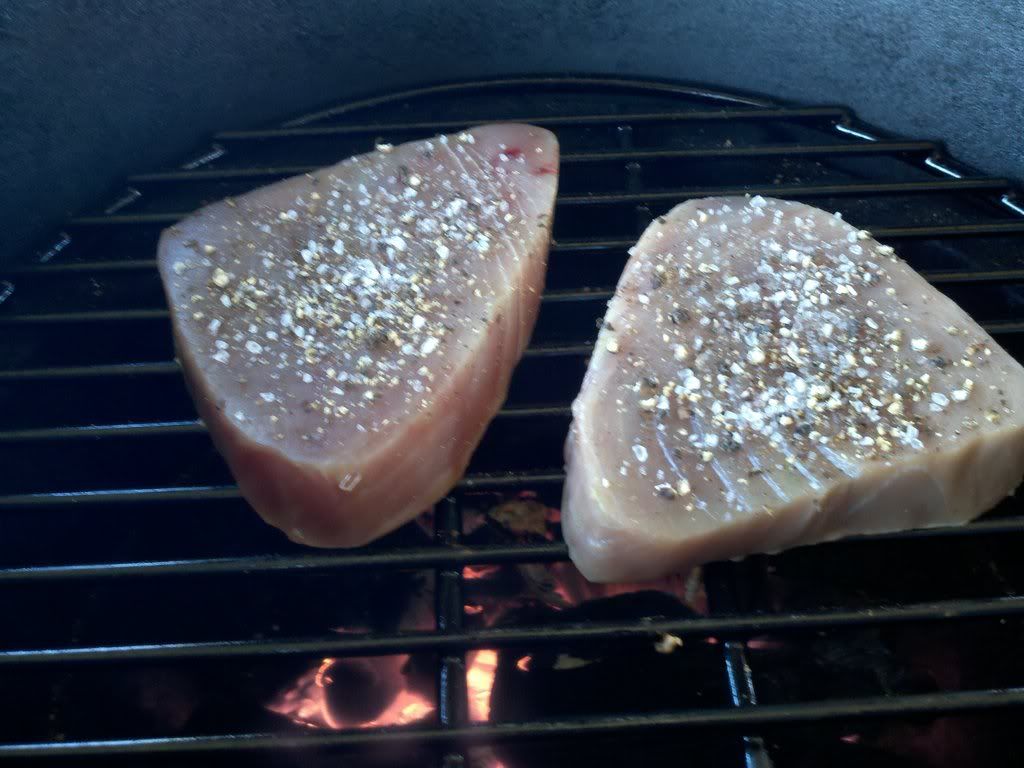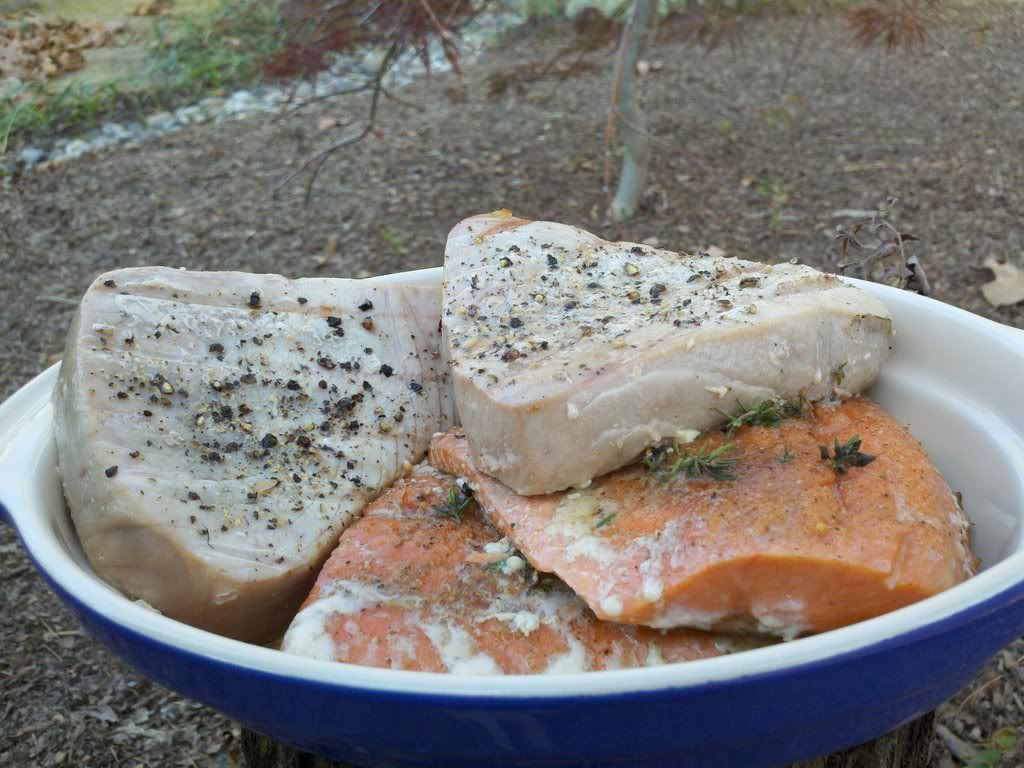 A little assparagas and rice rounds out a healthy meal after all the Mc Donald sausage and egg biscuits on the road yesterday!