Hi All
Baby backs tonight.
Removed membrane, cut in half to fit medium egg, applied mustard to bone side, applied dry rub. Turn over and repeat. Wrapped in plastic wrap and back into the frig till egg is ready.
Dry Rub (mild)
1/2 C paprika
1/8 C fine Sea salt
2 C Drk. Brown Sugar
2 T Dry Mustard
1/4 C Chilli powder
1/4 C Cumin
2 T Blk. Pepper
2 T Garlic powder
2 T Onion powder
1 t Cayenne pepper
2 T Nutmeg
1 T Cinnamon
In the egg, indirect, dome about 225º, apple, cherry and mesquite for smoke.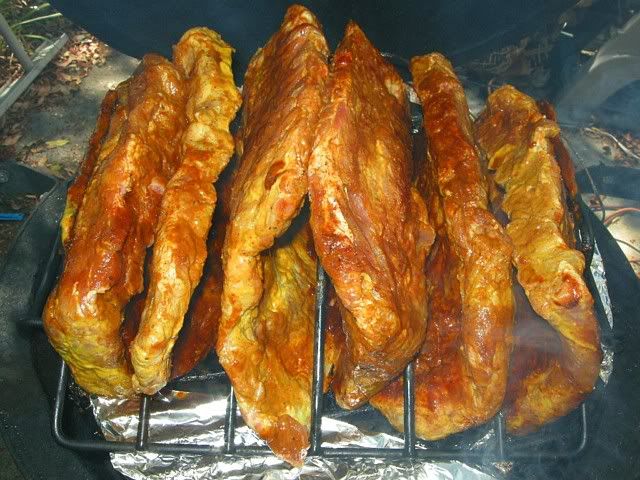 About two hours in . . .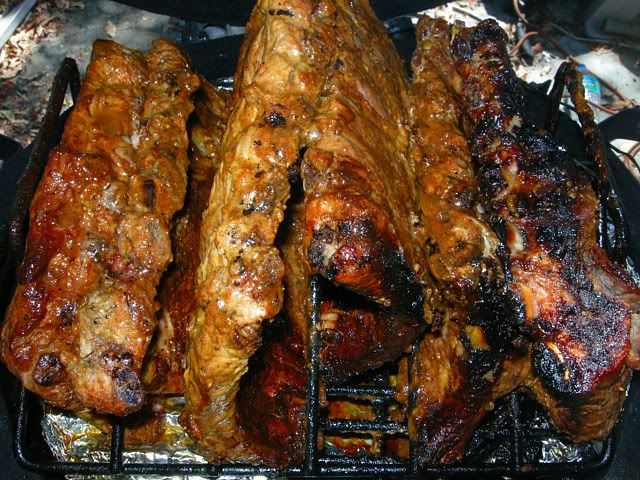 After three hours pulled them and wrapped meat side down in foil with honey, butter and homemade Herbs de Provence.
Herbs de Provence
4 T Thyme
3 T Marjoram
1 T Oregano
1 T Basil
1 t Rosemary ground
1 t Sage ground
1.5 t Anise Seed ground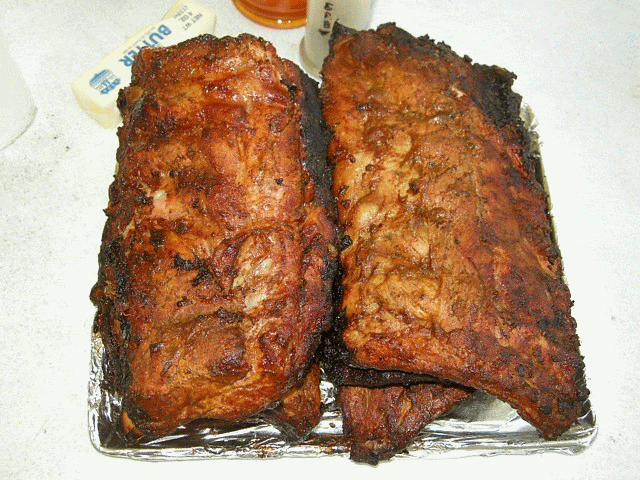 Back in the egg for one more hour . . .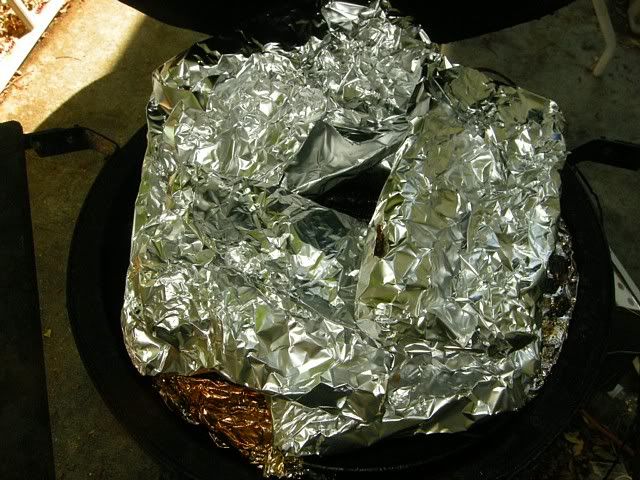 Fini
I saved the sauce from the foil packages and spooned a little over the ribs.
With just a little BBQ sauce, 1/2 Blues Hog & 1/2 Sonny's Sweet (not pictured) and they were ready!
These are pretty good, the herbs are mild and I went easy with them. I was probably a little heavy handed with the honey but no problem there. I do all my work out on my patio table, when done I just grab the hose and wash it down, makes life a lot simpler.
Have a great weekend All,
Blair