Got home this afternoon and lit the eggs, here are the small and mini, ready to be of service: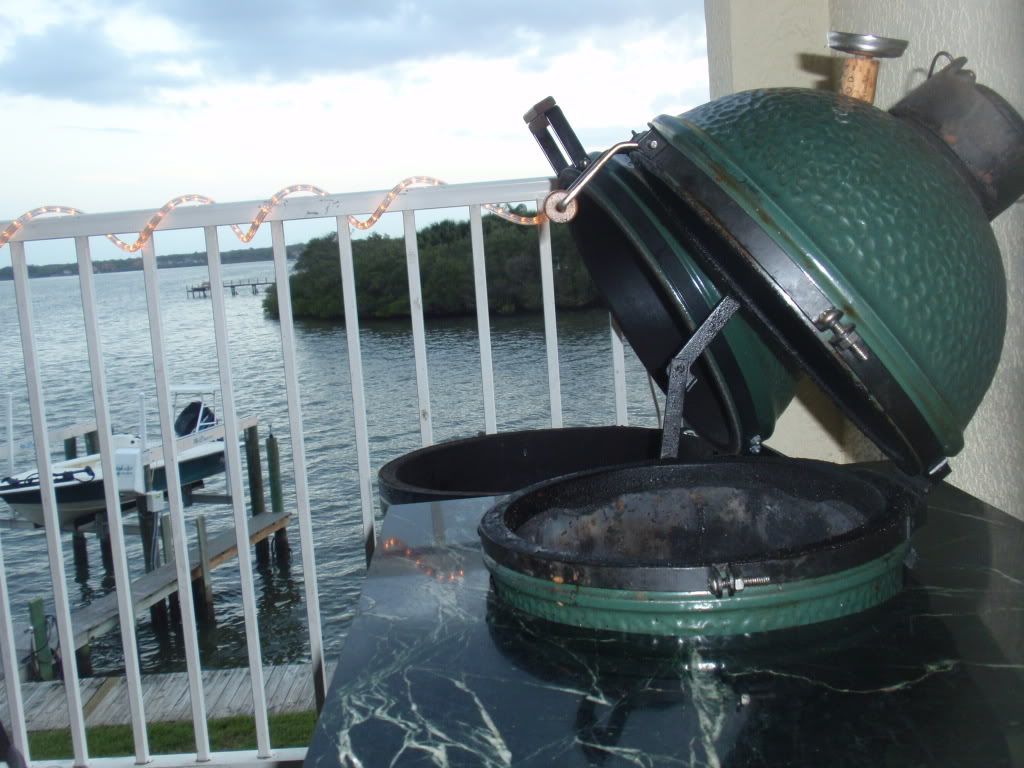 Getting up to temp~
The mini girl roasting some peppers: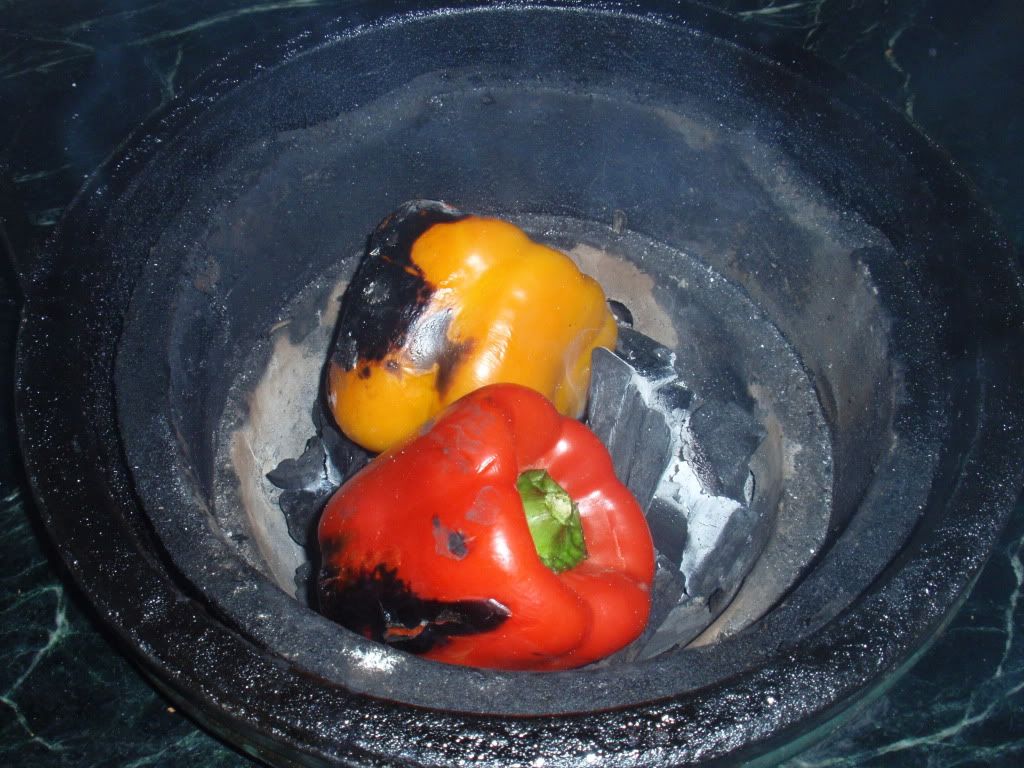 Here is tonight's sunset for you, Beli, not nearly as colorful as when there are clouds as in the summertime~
See the sunset reflecting off of the glass office buildings~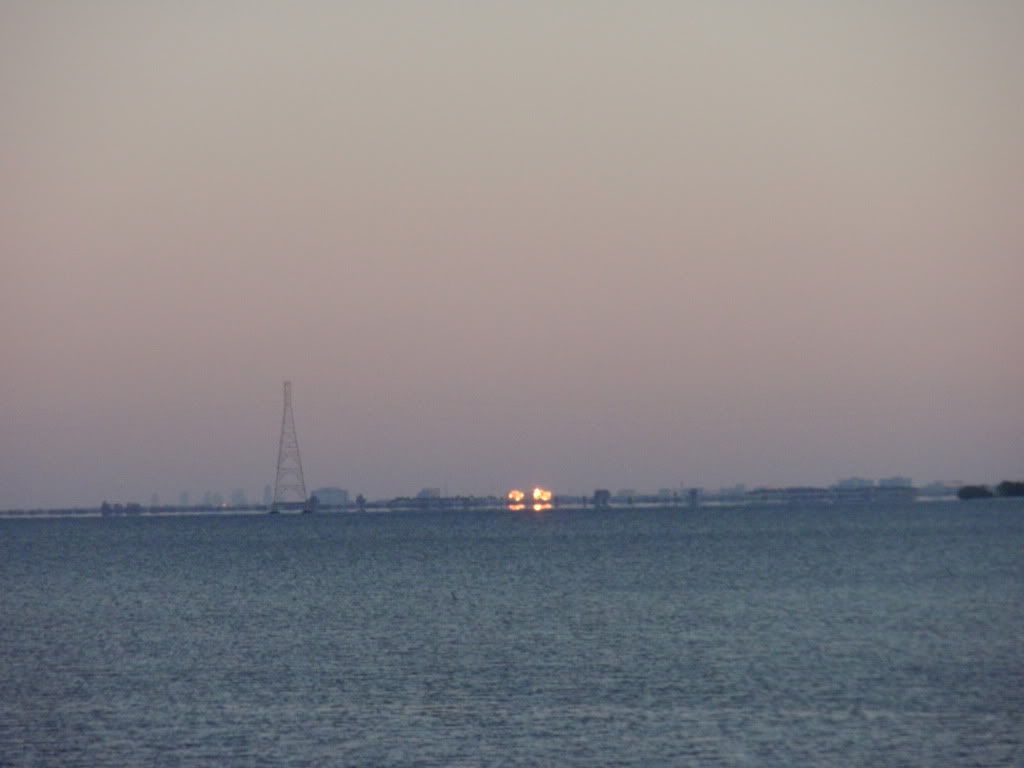 2 inch thick double chops, sorry but photobucket won't let me turn them the right way!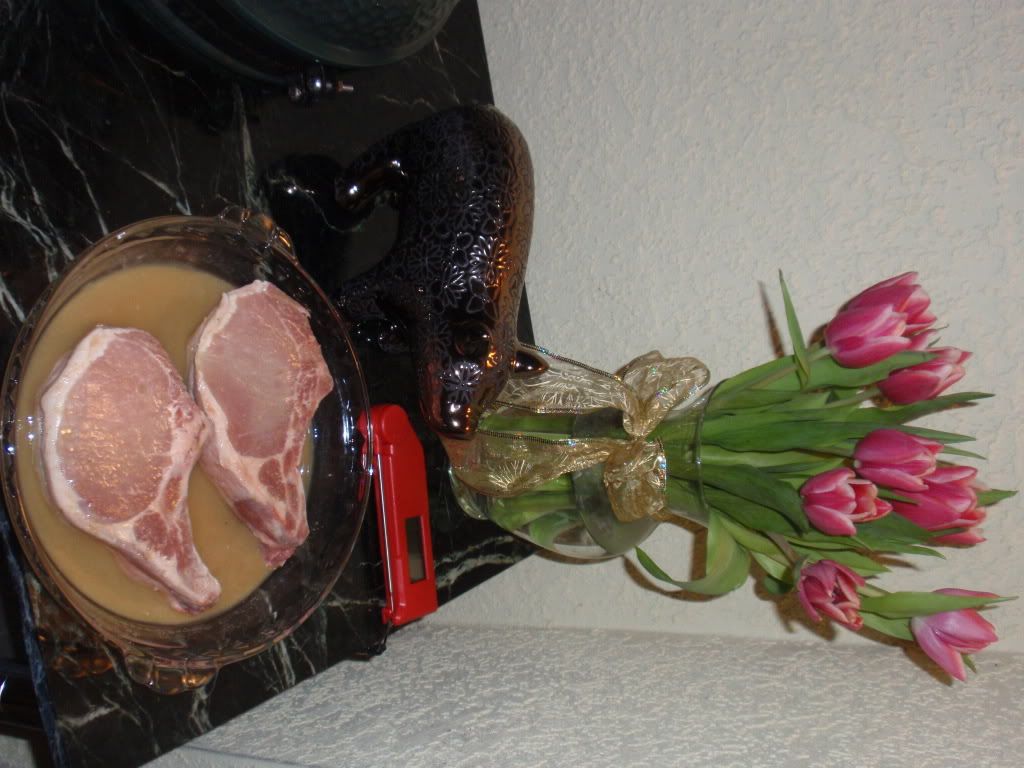 On the egg: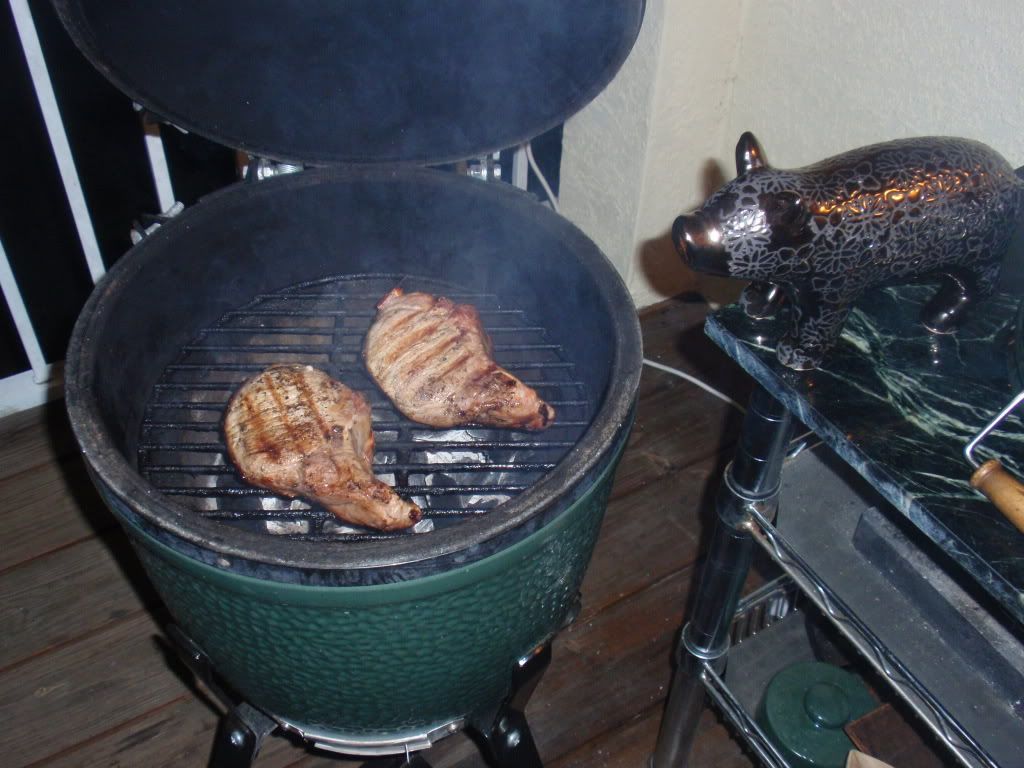 Plated with some sauteed spinach and mushrooms, along with the roasted peppers: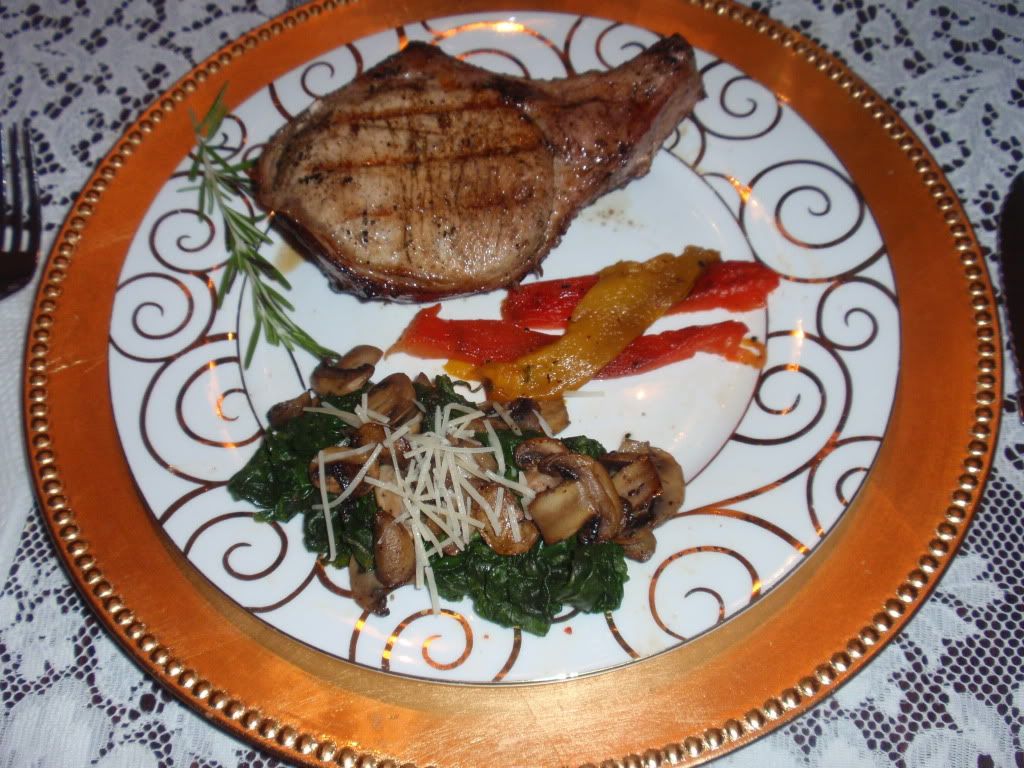 Here I am standing on a dining room chair to get everything in the pic, YES, I know I have lost my mind!!!!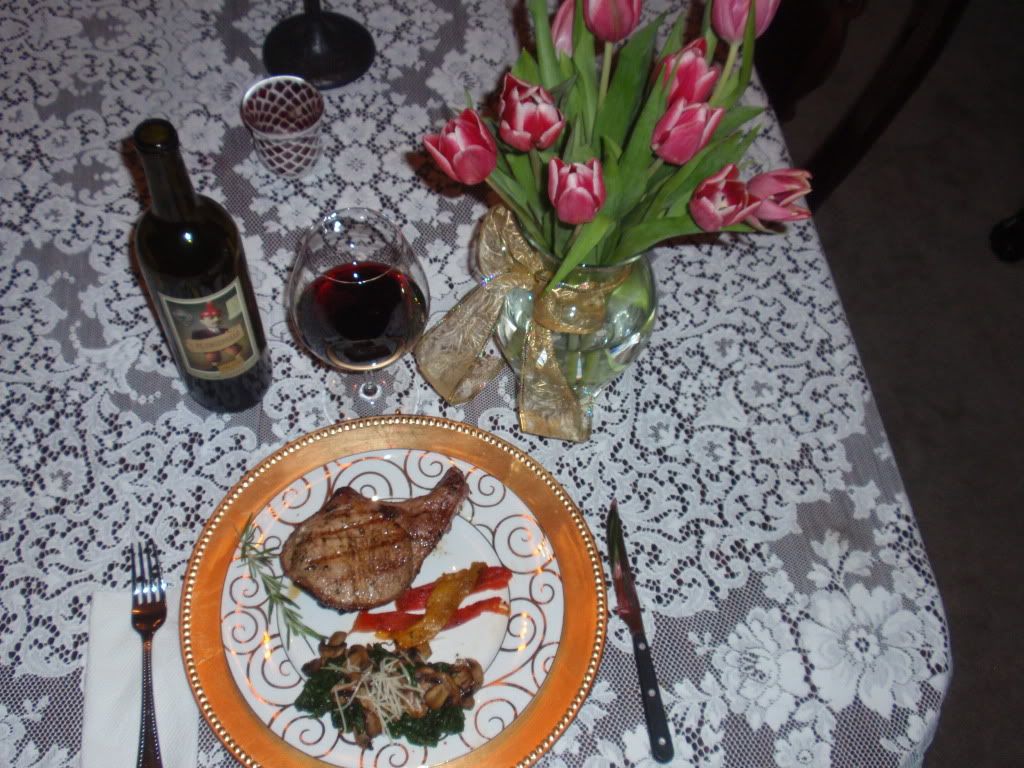 This is what pork chops look like when pulled at 135 and rested 15 minutes:
I hope everyone has a great weekend!
Happily egging on my original large BGE since 1996... now the owner of 6 eggs. Call me crazy, everyone else does!

3 Large, 2 Smalls, 1 well-used Mini