I egged some 8 oz. filets the other night, coated them with RichardFL's Kona rub. Cooked them to 125 internal.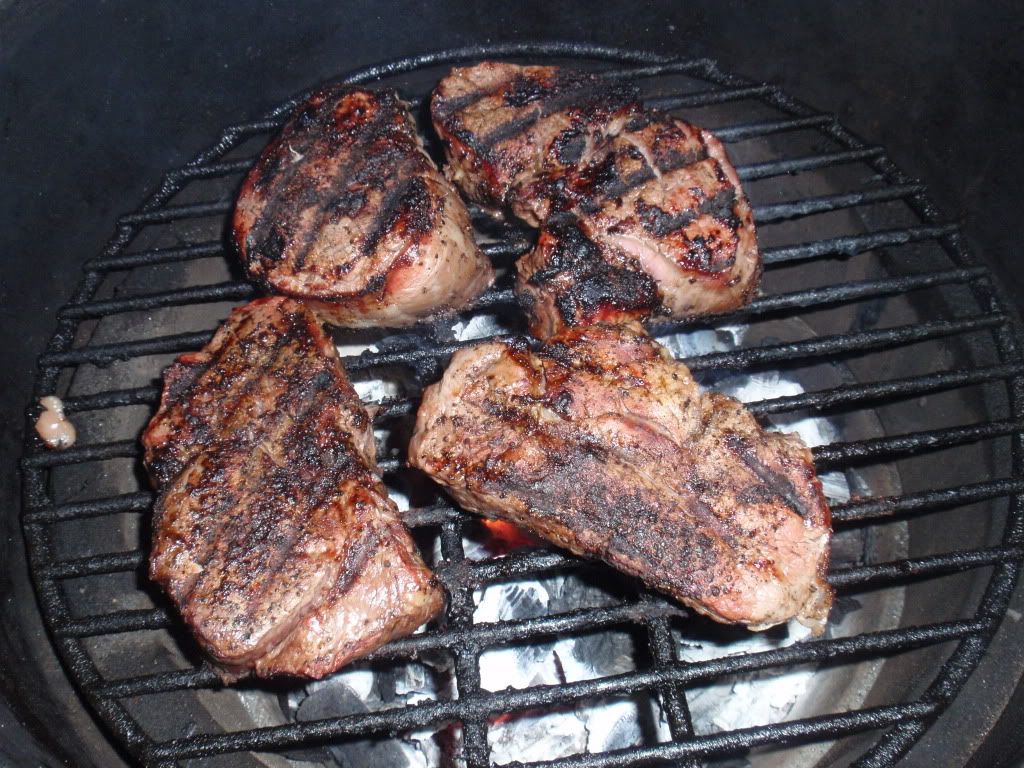 I had one leftover, so that was breakfast today! My friend grows chickens in her backyard, so I get totally fresh eggs from her. Aren't I healthy for having grapefruit too~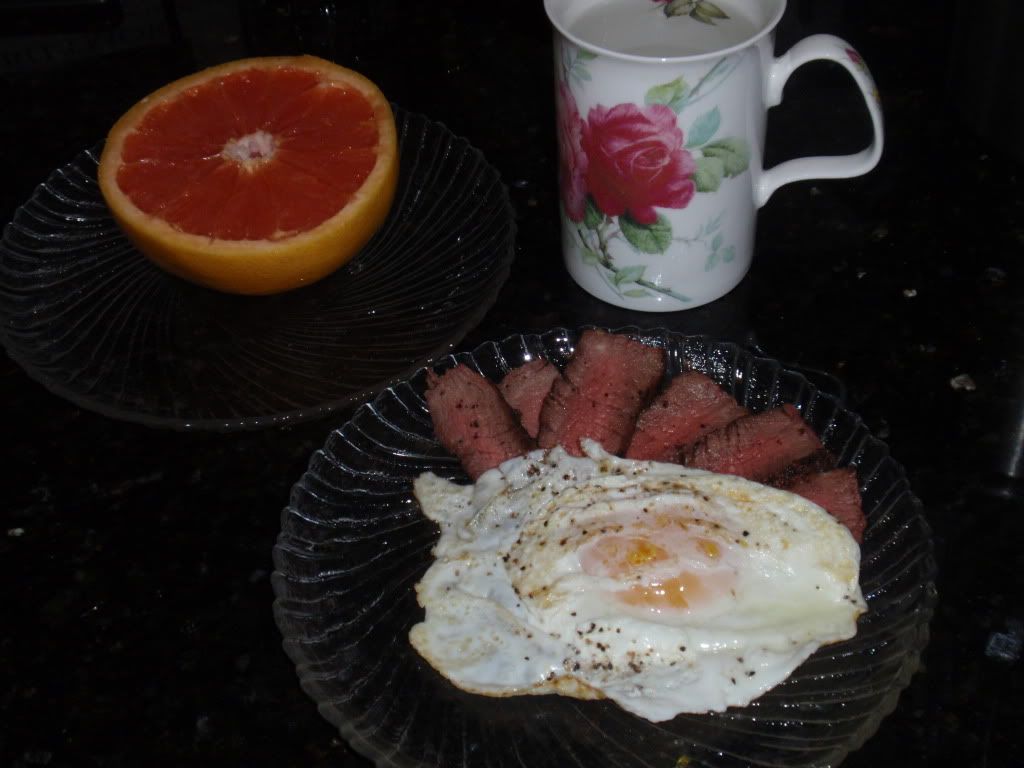 This is the best!
Not bad for a Friday morning. Gearing up for the weekend!
Happily egging on my original large BGE since 1996... now the owner of 6 eggs. Call me crazy, everyone else does!

3 Large, 2 Smalls, 1 well-used Mini