I was inspired by a photo bobinaz posted a few years ago of his custom-fitted stainless steel cart for his Small Egg. I kept a copy of it for future reference, and the future is now!
It took a lot of looking, but I found the perfect cart at Costco online, and whaddaya know, it's exactly the same cart Bob used!
Here are some pictures of my son-in-law Mike cutting the hole and finishing off the sharp edges of the shelf and the trivet (the part he cut out). I'm going out to buy a steak as soon as this is posted.
Mike used some kind of tool with a wheel to cut out the hole.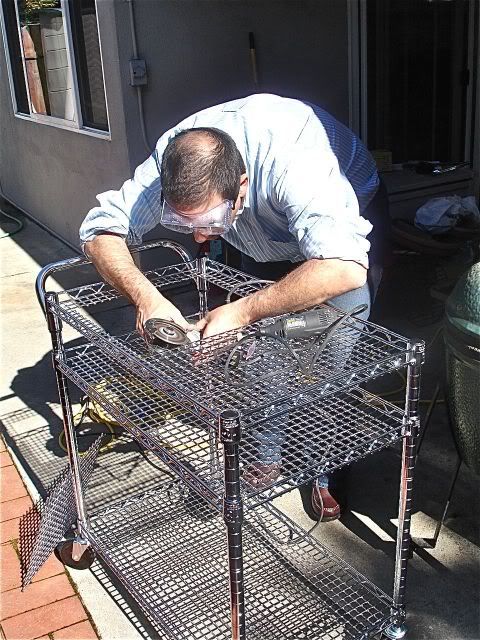 He smoothed off the sharp edges of the wire on the top shelf with a Dremel. I'm going to dab clear silicone on the wire ends so anyone unaware of them won't get slashed.
He smoothed the edges of the trivet.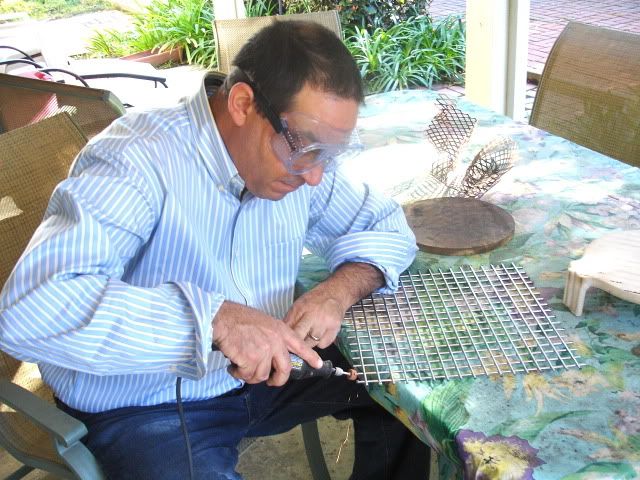 And here is the new nest. I have to figure out the storage possibilities for the bottom shelf. ANY SUGGESTIONS WELCOME!