In the beginning there was fire . . . and several large chunks of apple, cherry and mesquite for smoke mixed in. The DigiQ dialed in at 210º and the egg indirect.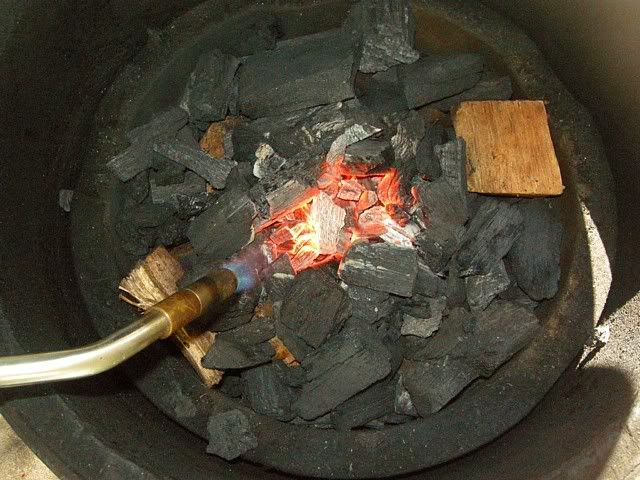 . . . then there was this nifty little orange sticker I put on the fan to my DigiQ II so I could see it going around. :cheer: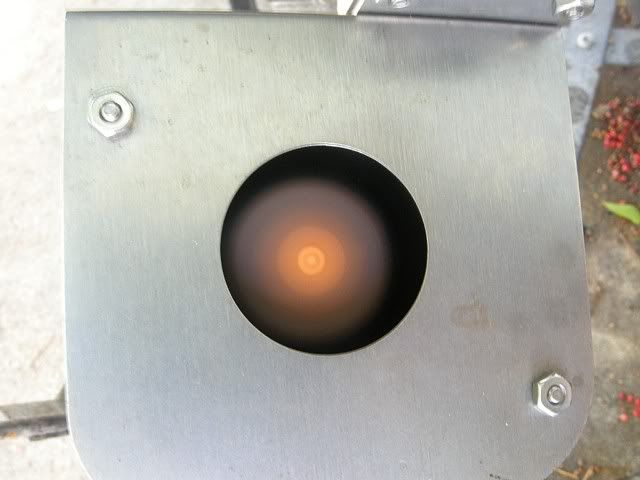 One of the resident Mockingbirds came down and kept me company.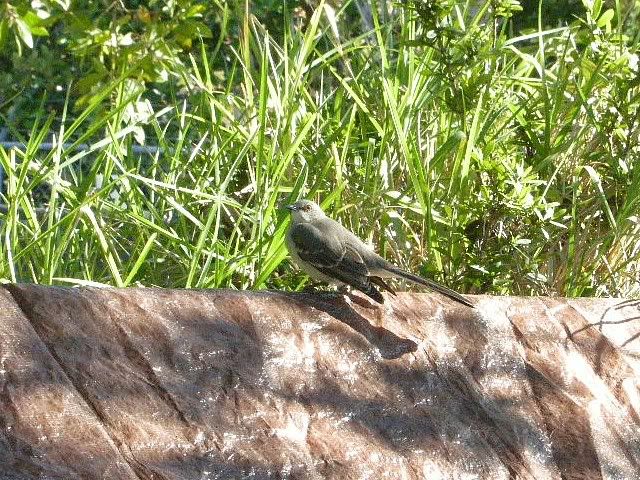 The butts hit the egg running . . .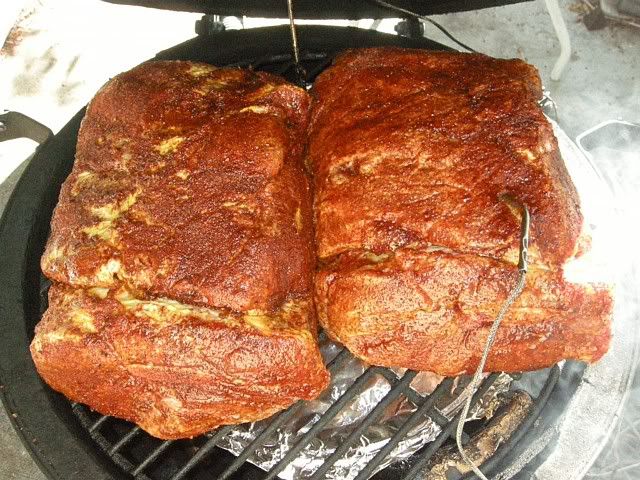 . . . and hardly did anything for the longest time, 2 hours in.
. . . six hours in.
. . . 12 hours in.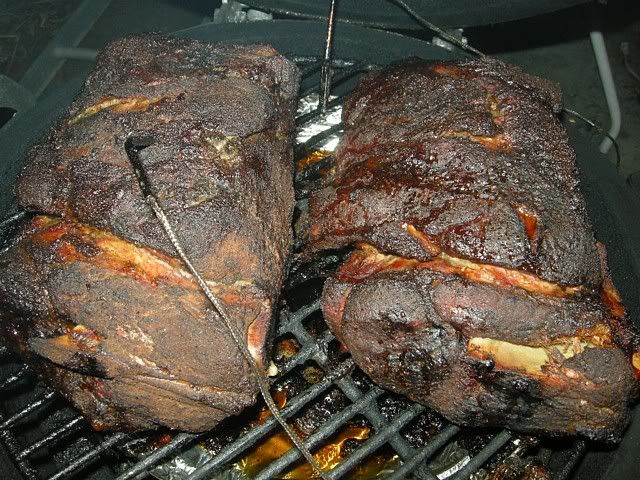 . . . 22 1/2 hours in and they finally hit 200º internal.
I started with Cowboy lump up to the very top of the fire ring!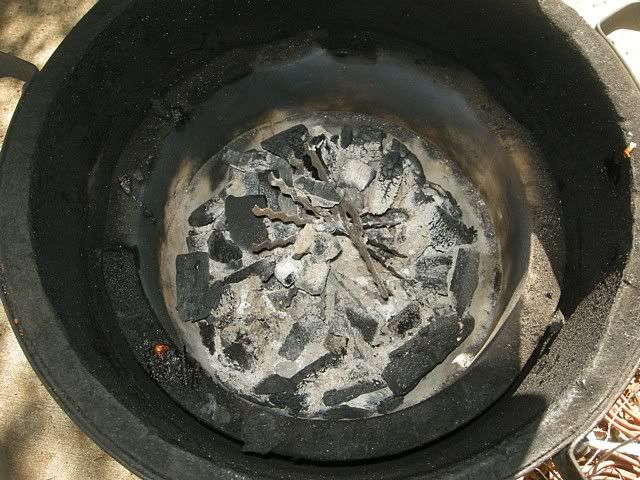 Falling apart tender and juicy . . .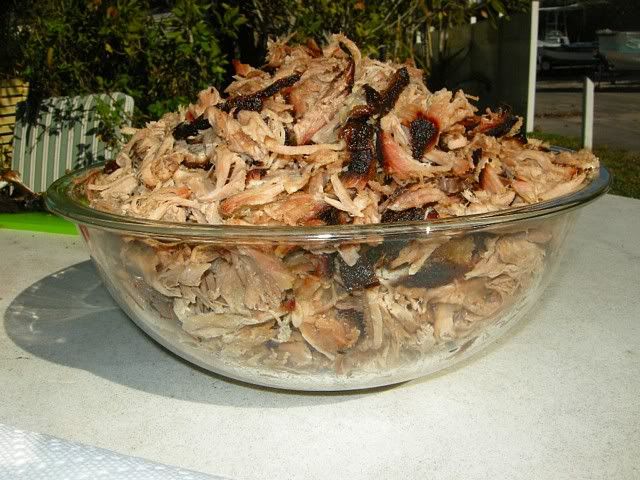 That is the largest bowl I have, I think it is something like 4 liters. That's a lot of pulled pork!
The End.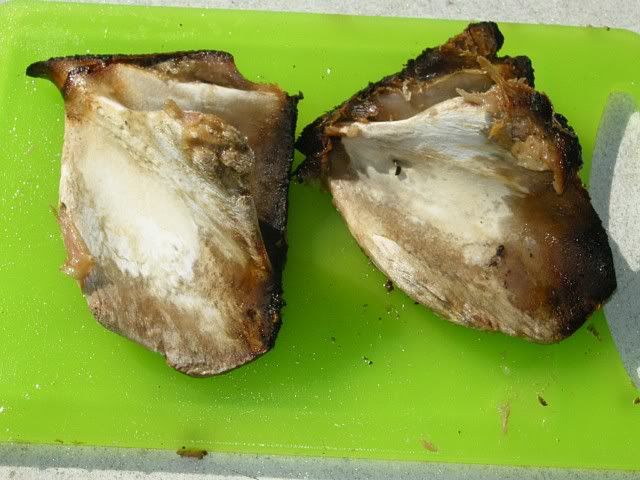 I originally had the DigiQ set at 225º but it seamed a just a bit high so I set it back to 210º. At the end I set it up to 260º for about the last half hour. The internal was up to 193º and I pulled them from the egg when they hit 200º.
I haven't done anything to the pulled pork yet. Before I chow down I will mix Blues Hog BBQ sauce with Sonny's Sweet BBQ sauce, 50/50 and lightly sauce the pork. A little salt would help, it is pretty bland the way it is now. I may try adding a little splash of Coke, I hear it does good things. Served on a bun with some Cole slaw on top it should hit the spot.
Have a great week All,
Blair