So I attempted my first beer can turkey ever on the egg for that sporting event that happened yesterday. Kept it pretty simple. Injected it with Tony Cachere's Creole Butter and then rubbed it with Tony's. Set it on a throne of Fosters and put it on the egg at 350 indirect with cherry wood for smoke. I was figuring it would take about 15min a pound so my 16lb bird would be done in 4hours. I was wrong. Took 3 hours. Oh well. Wrapped it up in foil, placed it in a cooler with some towels and made the long trek of about 4 blocks to my buddies house.
here we are about to start cooking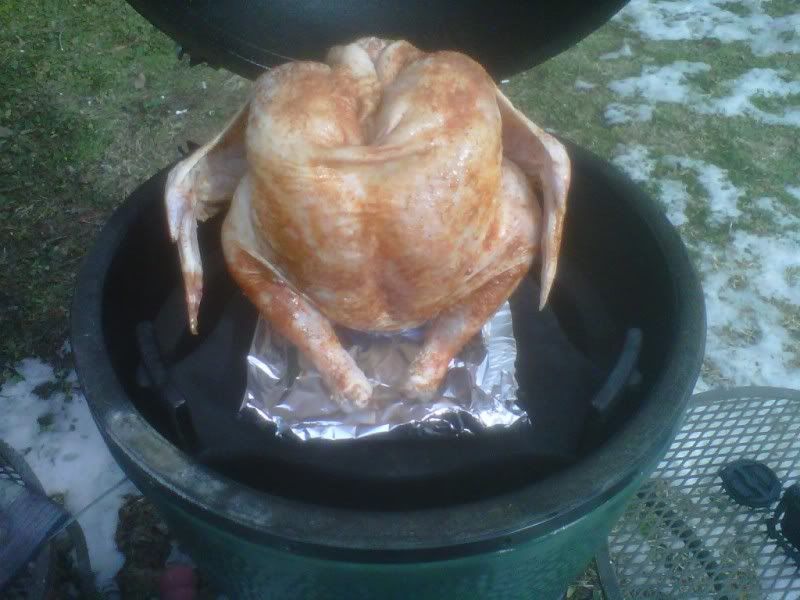 Almost done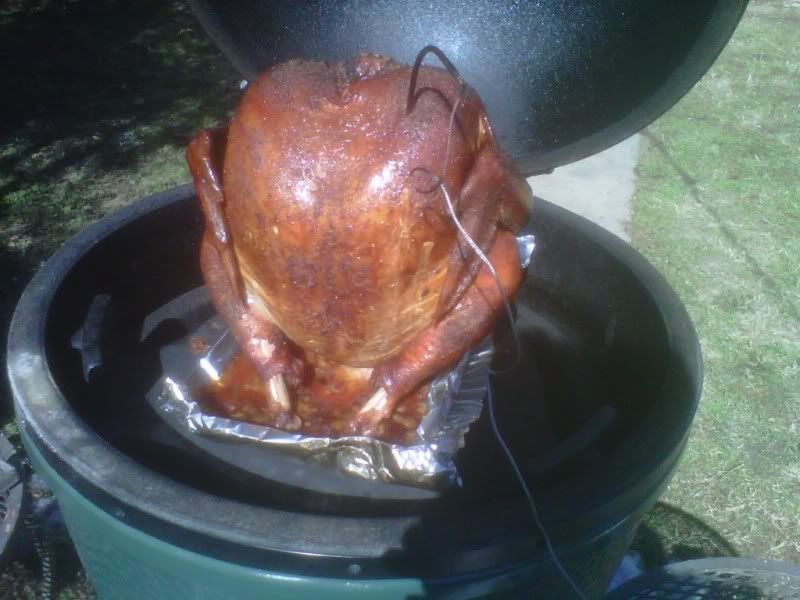 And served up at my buddies house.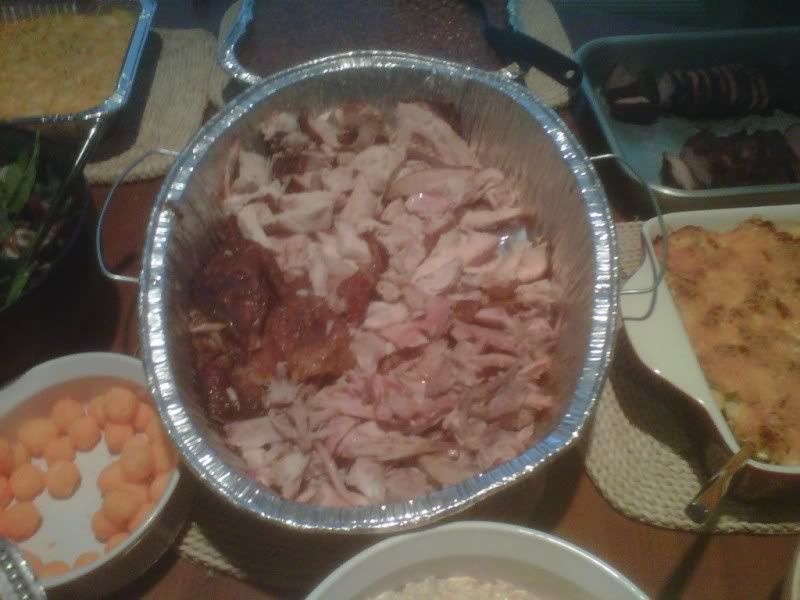 Sorry for the crappy phone pics, but the battery in the camera was dead. Everybody raved about how great the turkey was, saying it had great flavor and was so moist and juicy. I even had a guy tell me that he hated turkey but that he really liked mine. So I guess it was a success. I was a happy man.
Rowlett, Texas
Griffin's Grub or you can find me on Facebook
The Supreme Potentate, Sovereign Commander and Sultan of Wings