I've been without power since Tuesday from the ice storm. I returned to work tonight to charge some paraphernalia and thought I would take the opportunity to check out the forum and post......been missing ya'll.
This was a nonegged breakfast on Weds., as it was wicked outside with a freezing rain and winds. I had made homemade bread the night before and toasted it in the morning over the gas burner. I went to fix coffee and noticed my grinder was electric, so I ground beans using a mortar and pestle. I wrapped them in a filter and placed in a mesh thinging and placed in boiling water. Never should have given away the French press. I fried some chorizo sausage and then fried an egg in the grease from the chroizo.....yummy.
This is my refrigerator, with a pot of chili on top:
Here's my iced Egg: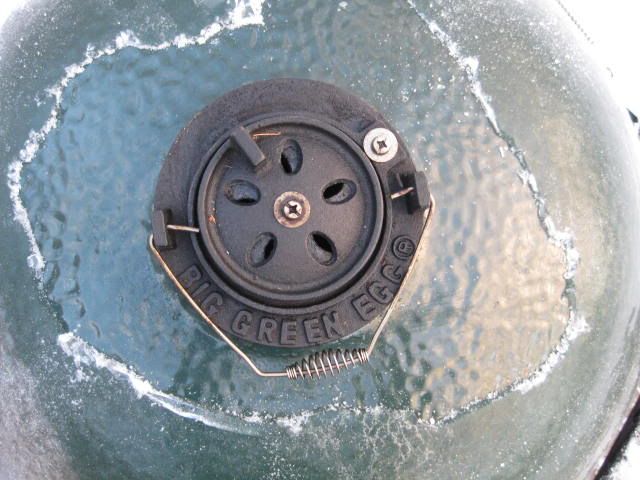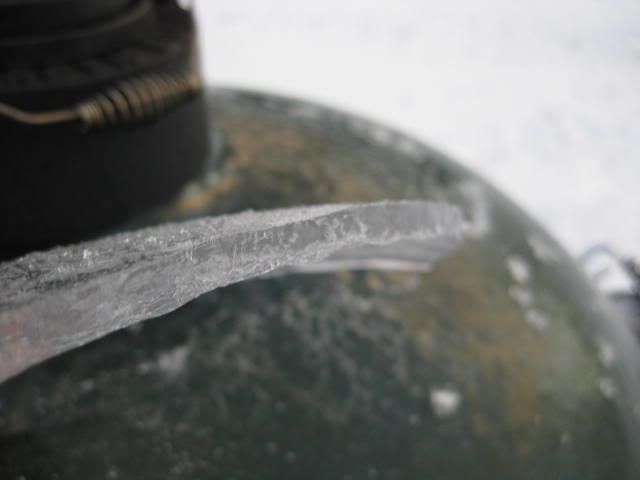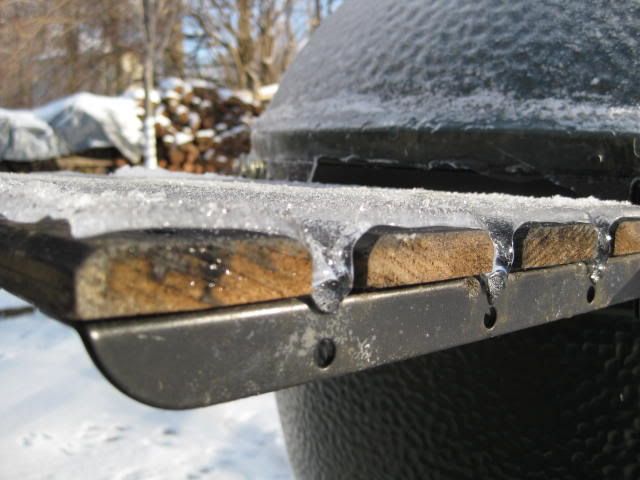 Fixed a strip steak on the egg tonight for dinner and roasted a potato in the embers of the fireplace. Dinner was by candlelight, of course.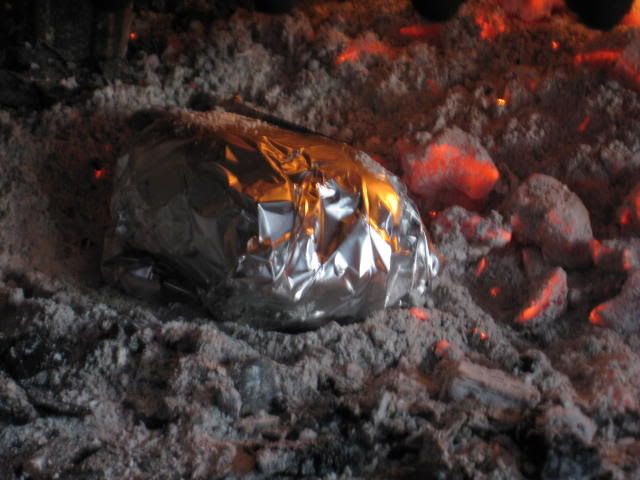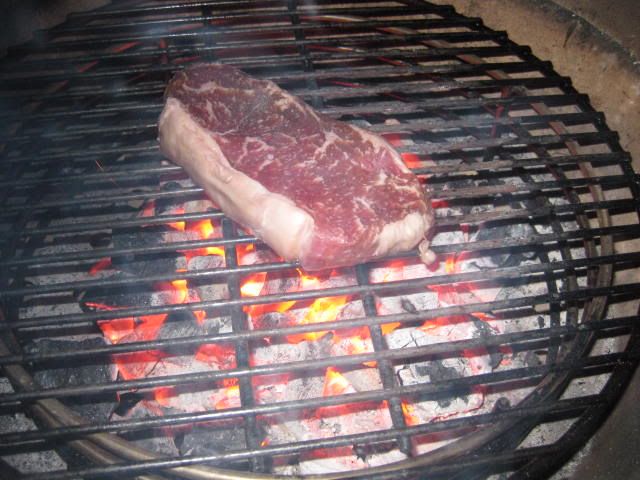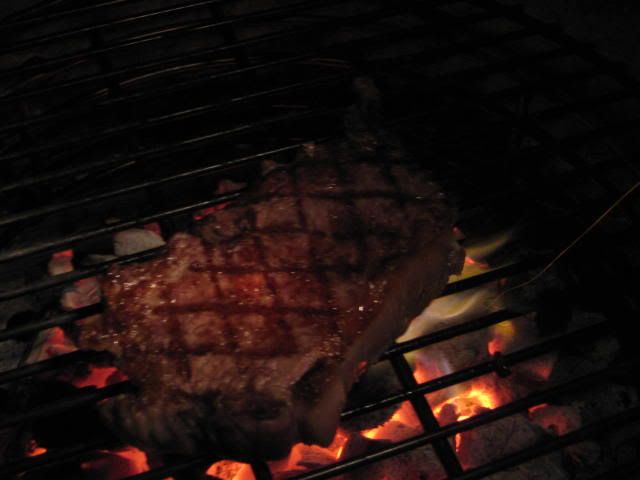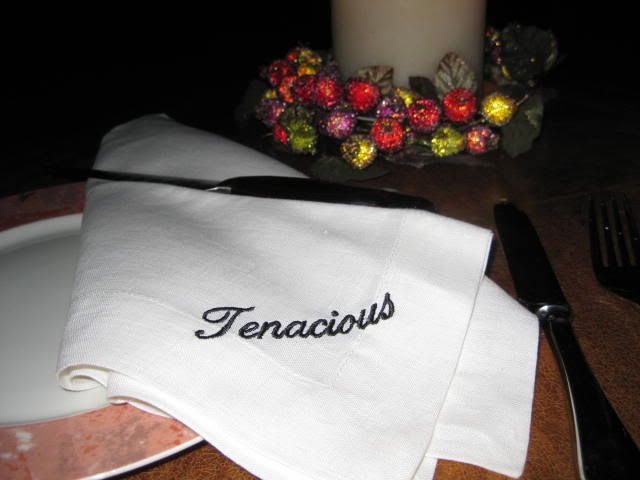 They say power will be restored by Friday evening or Saturday morning. I was lucky and lost only one tree and two large limbs from another tree. My family is in Florida and their homes are without power, so I cleared out three refigerators and three freezers and took it down to the homeless shelter today. Trying to make lemonade out of lemons.