Been doing a lot of OT the last couple of week and then have been on vacation this week for the last week of duck season. Fishless Man if you read this post get me your address as I got some baggies of goodies for ya!
With season over and a lot of stuff off my plate I hope to have more forum and cook'en time for a while. I have not been completley idle on the Egg though. Hear are a couple of cooks I did this week. The first is ceder planked salmon with white wine vinigar and honey dressing. The raws:
A really easy cook. Simply add 3 teaspoons of brown sugar, oz and half orange caroaca liqueur and a table spoon EVOO. Microwave and mix till sugar is desalved. Put salmon on wet plank and brush with the liquid. Add a few capers and a thin limon slice.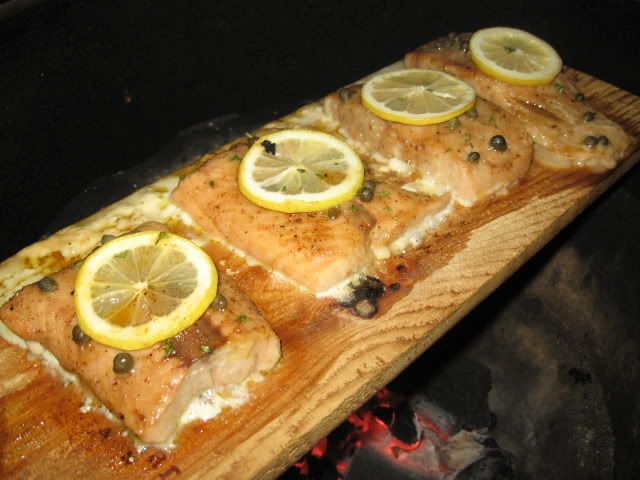 Cook at 350 till desired doness. I like mine when the oils just start to weep good on the edges. Wife like hers a little more done.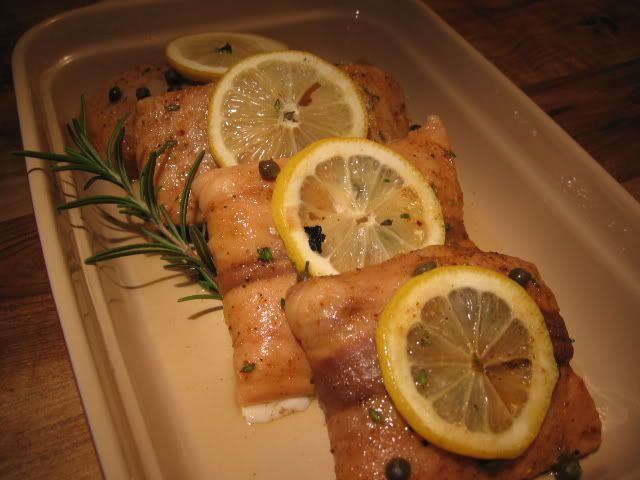 Add some steamed brusselsprouts and serve salmon and advacodas with a dipping sauce of about 60% honey and 40%white wine vinigar.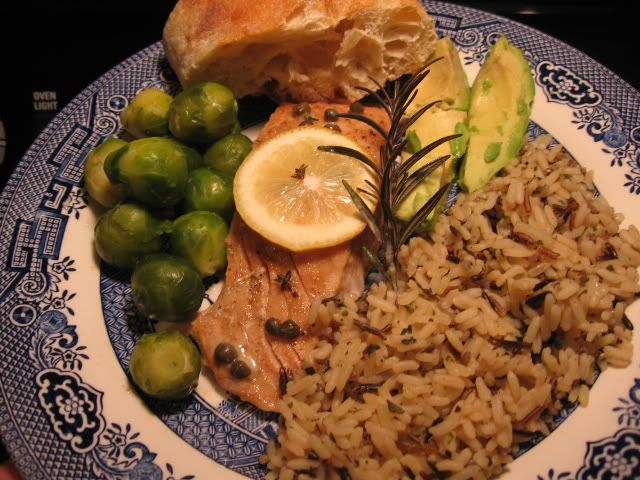 Hears the bird to prove I cooked it! :laugh: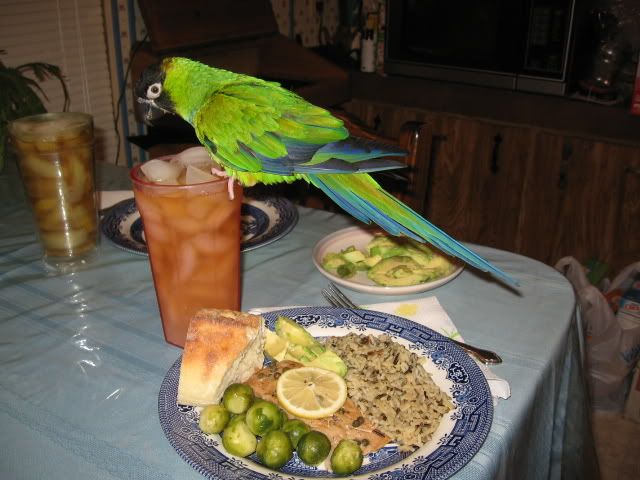 Next up some really nice beef short ribs I snagged. I got this cook pretty much down. The raws: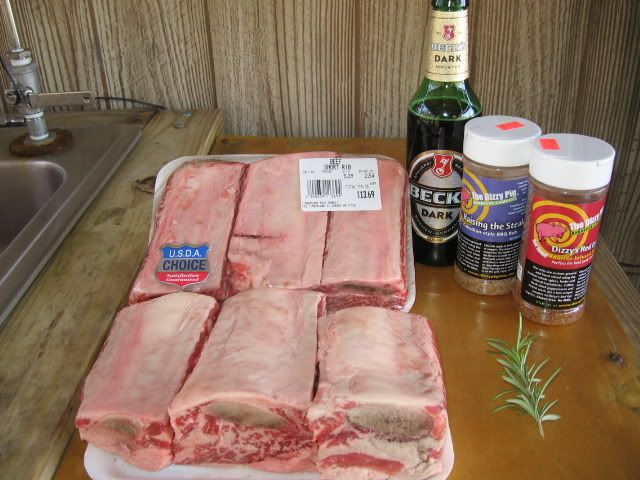 Coat the fat side down with DP's Raising the Stakes and a little rosemerry. Post guard while I go get another cold beer!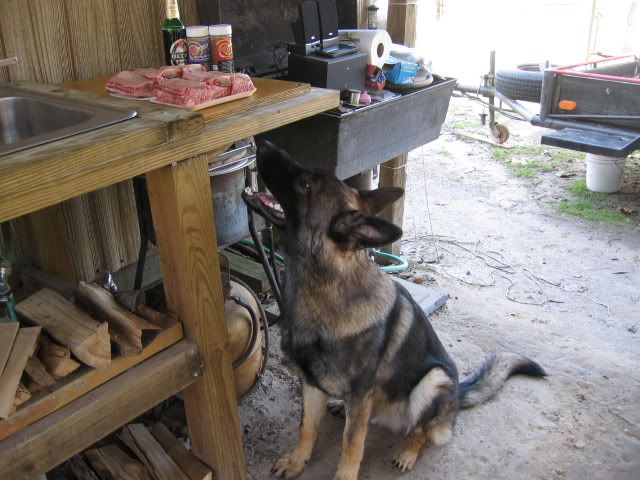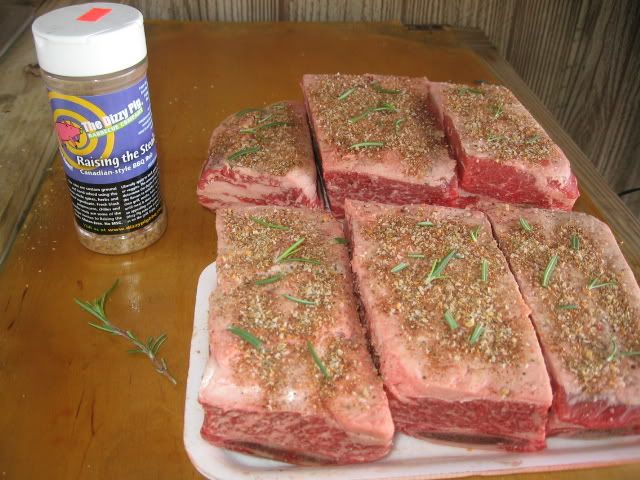 On the Egg at 325 indirect for an hour and half till the start looking like this with lots of smoke wood.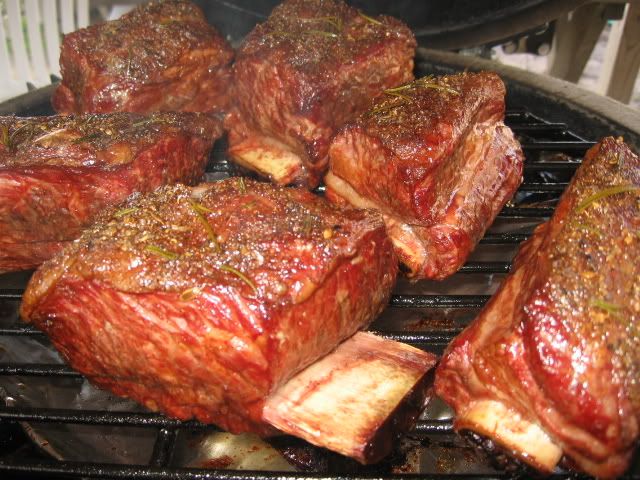 Next foil tight with dark beer for 45 min.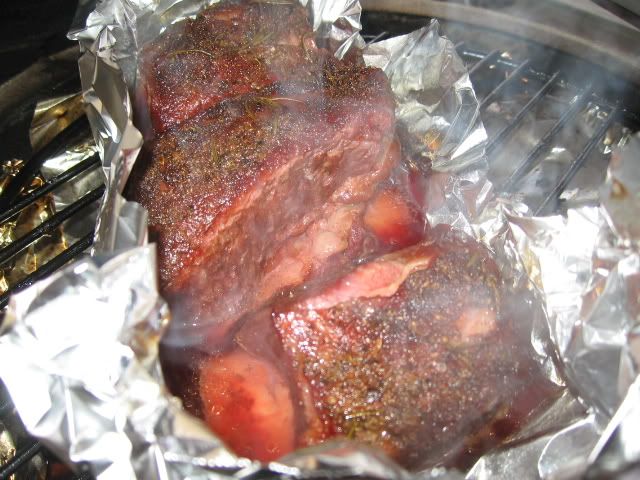 Then back on the EGG unfoiled after coating with DP's Redeye Express for 30 more min.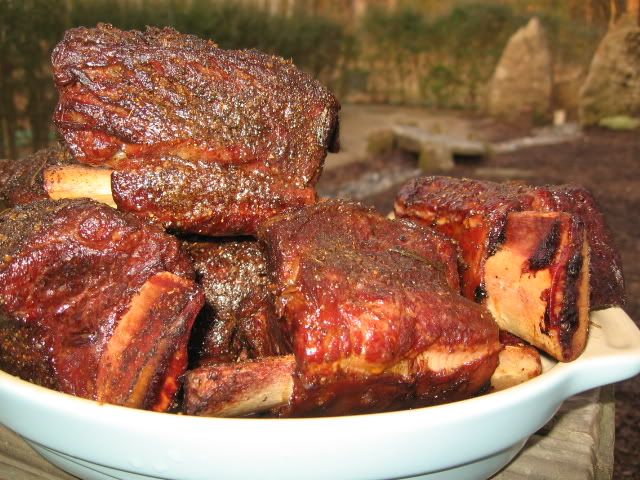 Just fall off the bone and great beef taste with out being over spiced. Hope all the Yankies are enjoying the weather. It was 77 hear in South Arkansas with full sun. Nice ride to work tonight on the Hog. :evil: I leave you with this sunrise over the river bottoms.