Yesterday I posted a sear of a eye of round steak, today is the sirloins. Yesterday I dumped an entire bag of Cowboy lump in the egg, when done shut down the egg. Gave it a good stir today, cleaned out the ash and fired it up, still had about 2/3 left of the lump left, thought it would be good. Could not get the temp above 550, hit 650 yesterday no problem...so here we go again.
The Tools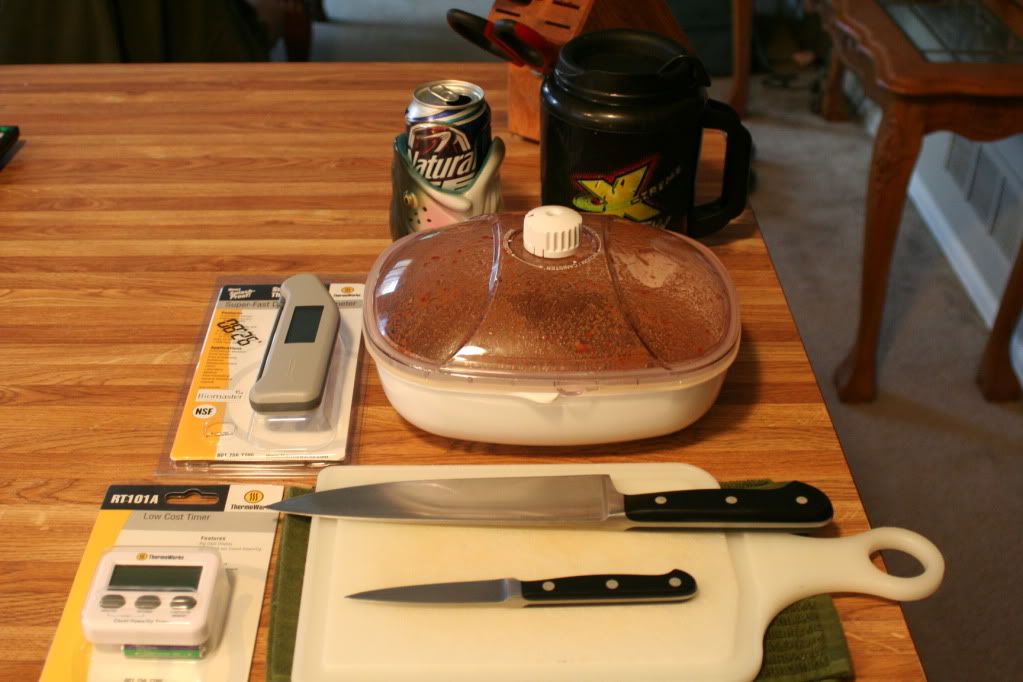 The Talent
Kosher Salt on the Left one, Sea Salt on the right one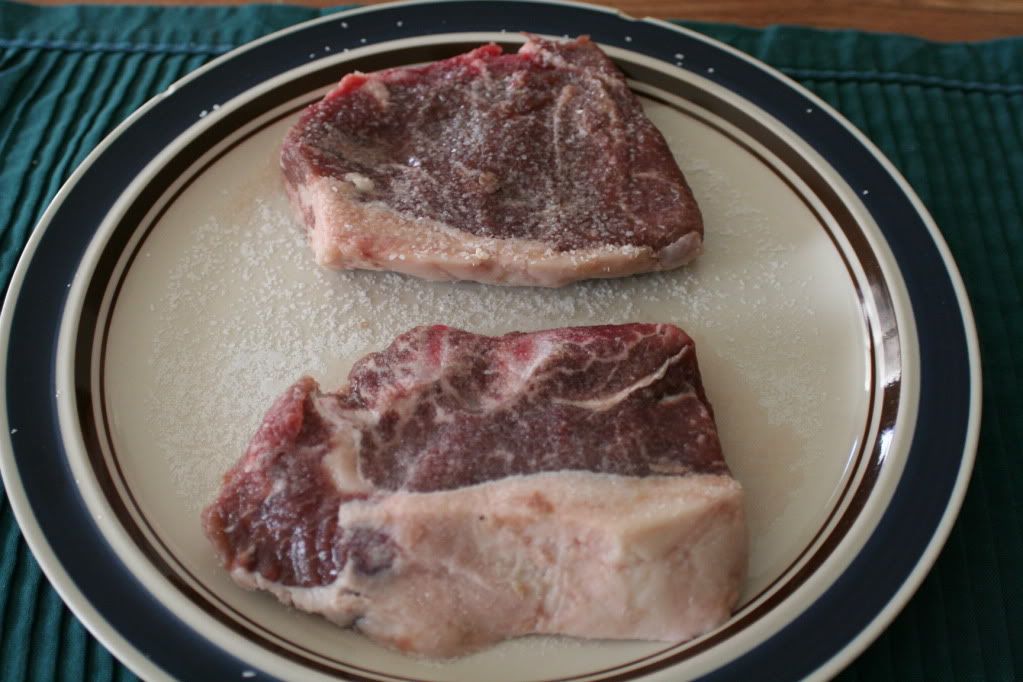 The Max temp...needed more lump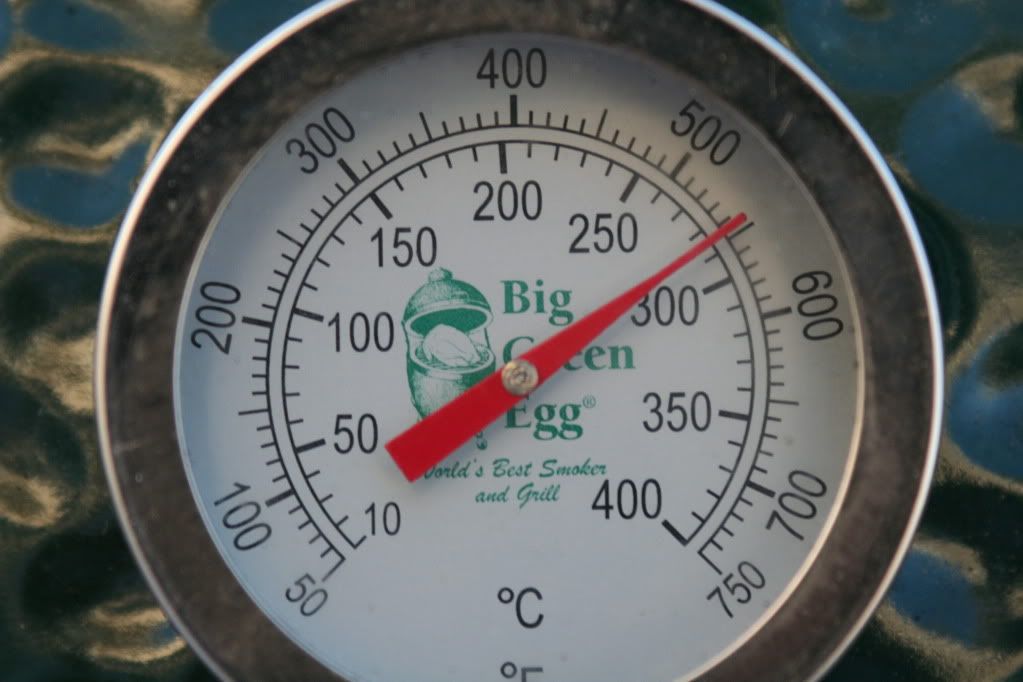 Flames Baby!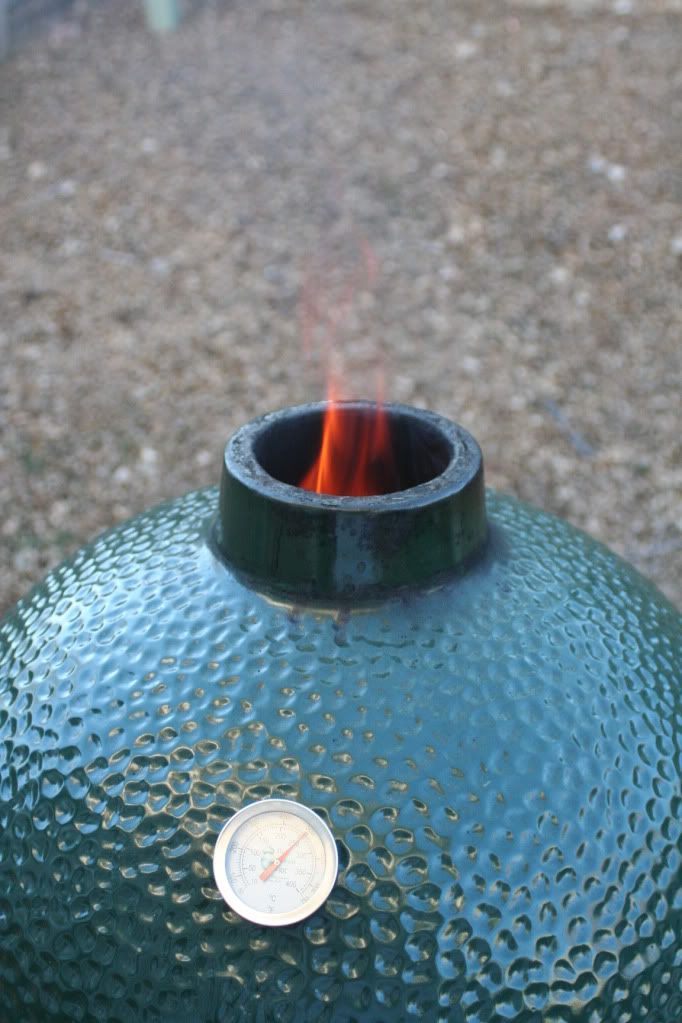 The finished temp, needed more time or temp...pick one or the other...my brother in FL would like it...I do not like it MOO-IE MOO-Y...RARE...Hi Mike !!
Looks pretty good, again needed more time or temp
Thanks for lookin!