well i finally took the time to take photos. but i made some itialian beef sandwitches. with a little help from a few people. i will forget some so i will only mention one. see this started for me a few years ago when i wandered into a place called chicago delights. it is behind the "big "chicken" on cobb parkway in marrietta georgia. well i tried a itialian beef sandwitch and fell in love. well the one thing i could not get right was giardinera. i made a couple batches. and coulld not get it right. well i asked questions about it and got to talking to "The Dirty Burger". well time passed i forgot about it. so this past christmas i got a email requesting my address. so i sent it to him and a few days later i got 4 bottles from rubino's. along with some assorted rubs. well i sent him a thank you email and told him i was going to try to make beefs for the supper bowl. as it got closer it was begining to look like pittsburgh and chicago may end up in the super bowl together so i had to make them this weekend. so the first thing i did was talk to the deli manager at my local publix. they made me the chicago style rolls but they made them as big as a regular hoagie
i also bught the top round (i think it was a top round). anyway i seasoned the hunk o beef and vacume sealed it for two days. then i dropped it on to the egg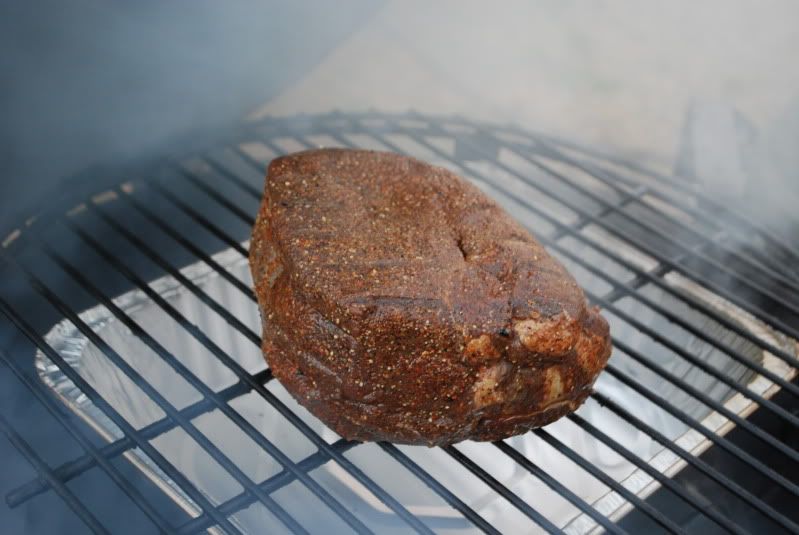 the tewp was 350 i put some wiskey barrell chips in. and cooked it to 125 degrees.
put it the fridge so i could slice it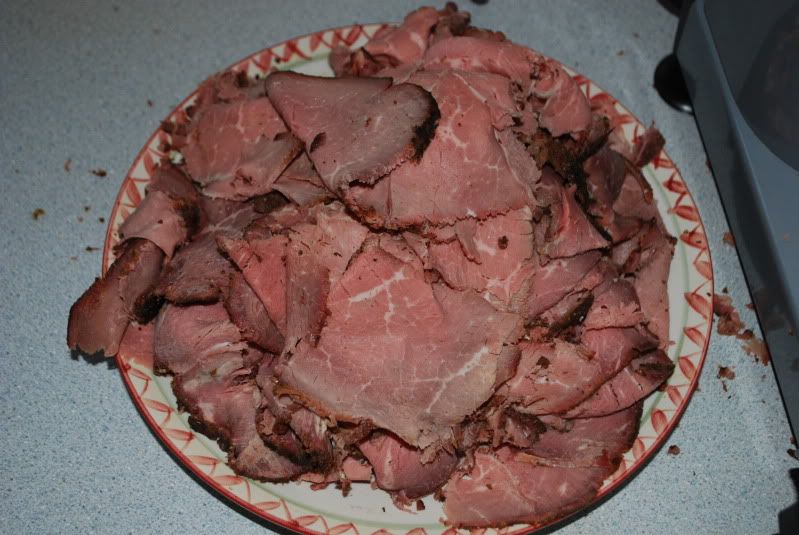 pile o meat
i just used a aujus package some beef stock and a envelope of meatloaf mix. it turned out really good thanks to el dirty and all else who helped..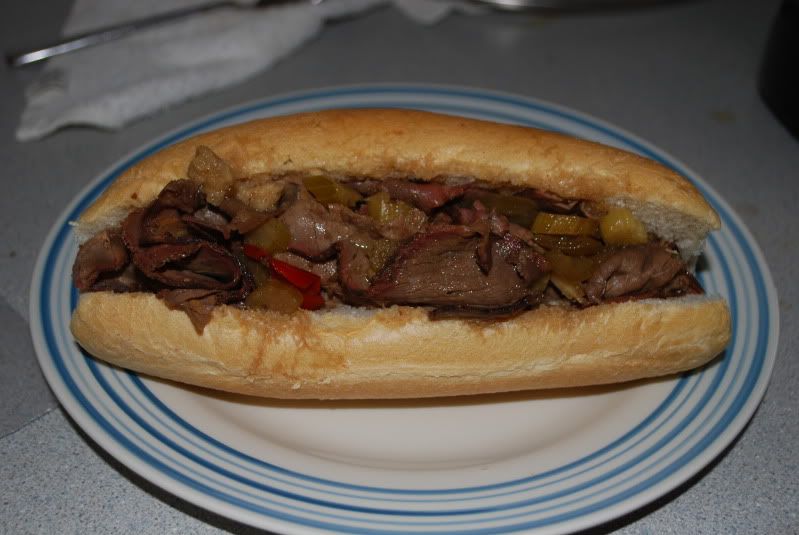 happy eggin
TB
Anderson S.C.
"Life is too short to be diplomatic. A man's friends shouldn't mind what he does or says- and those who are not his friends, well, the hell with them. They don't count."

Tyrus Raymond Cobb