A friend of mine in Washington DC got a huge meat slicer and used it a couple of times and didn't want it anymore. So he asked me if I wanted it and of course I said sure, but since it's huge and weighs a ton, we decided instead of shipping it we'd wait for his next trip down to New Orleans.
Remember I said it was huge,,,
Sliced up an eye of round roast marinated in Italian seasonings and then Egged over hickory, went a little too long but still came out pretty good.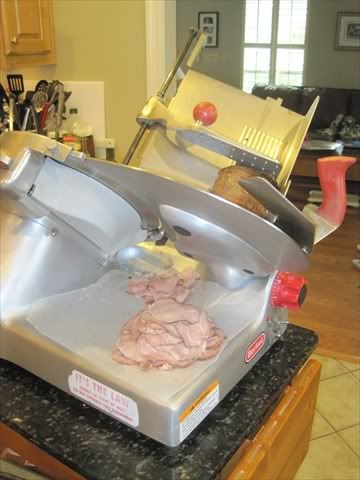 And heavy! Need to find a cart/butcher block island thing to just leave it on and keep it covered.
Super easy to clean, and has a built in blade sharpener which really works b/c I cut my finger trying to remove the blade to wash it.