Continuing from my
previous post
, here are the results of the "eye of round" cook I did pot roast (GG) style in the egg.
Pic of the meat.
On the egg. Couldn't use my DO, the meat was too long and wouldn't fit. This pot worked out great. Has potatoes, onion and carrots all inside. My wife seared it and spiced it.
Sliced up, ready for serving.
Pretty much got destroyed by the end of dinner. Wasn't much left.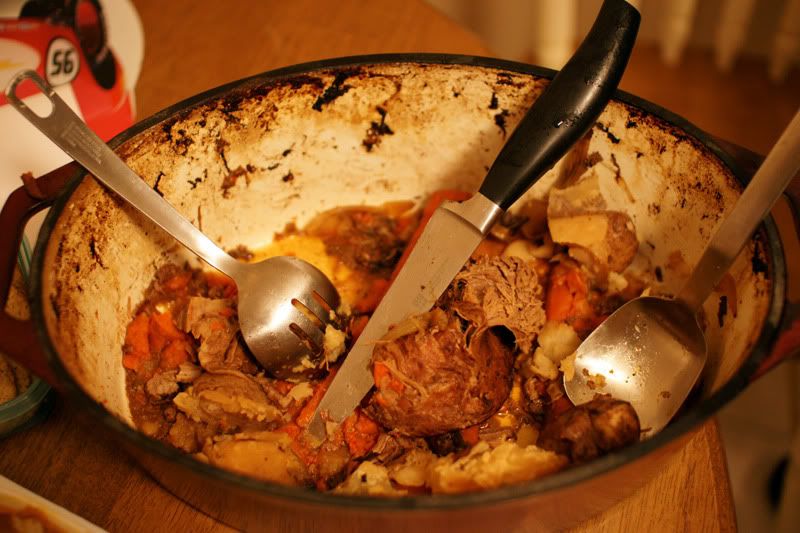 Overall, it turned out ok. No one complained it was too dry or tough. It was "fall apart" tender. It passed the kid test too, all 6 kids (3-9 yrs olds) ate everything on their plates. Cheers!