For dinner tonight. As with everything done on the egg everything came out great. Here is the adventure.
PS... Special Thanks to Bobby-Q for the Potato recipe.
The meat with the bone separated and seasoned well with DP Raising the Steaks...
Fixins for the meat sauce...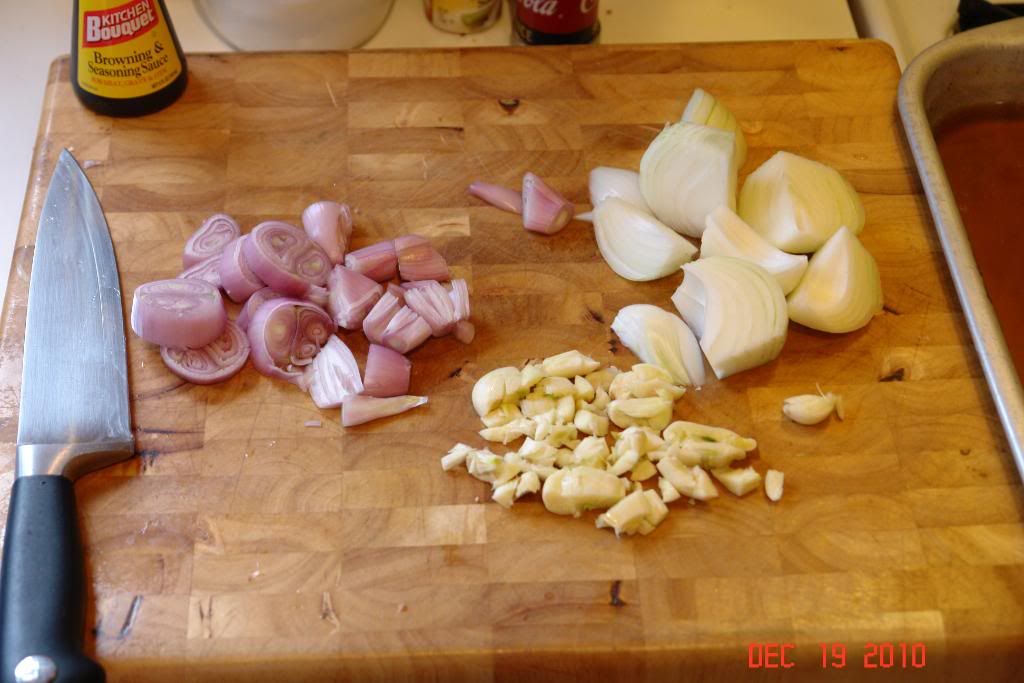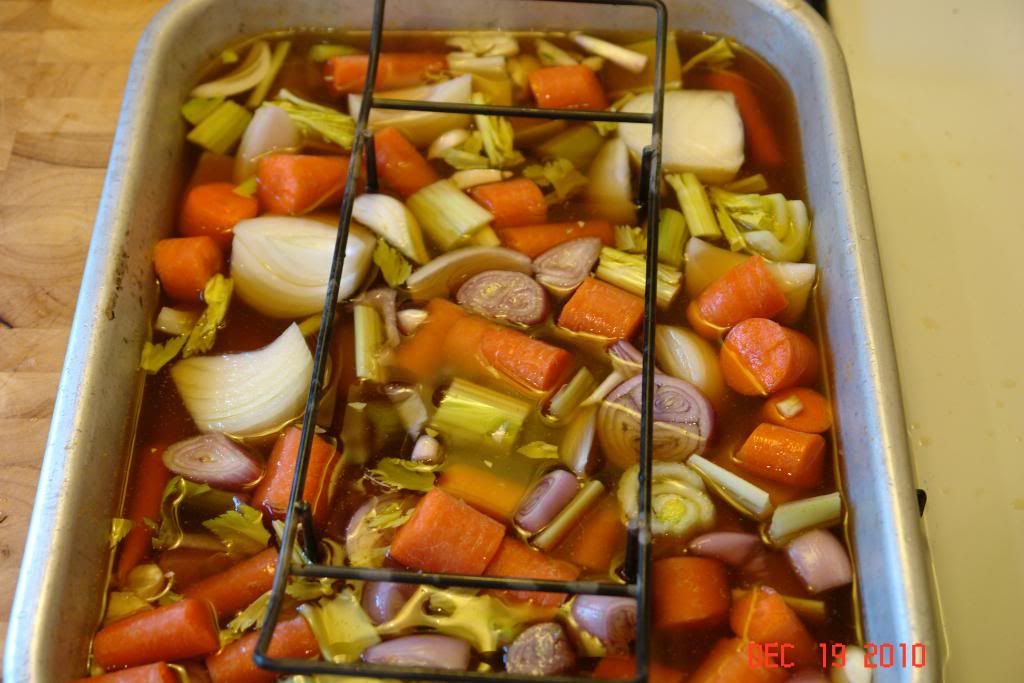 Setting up the Egg. I am using an adjustable rig at the second height setting plus I threw in some hickory chunks...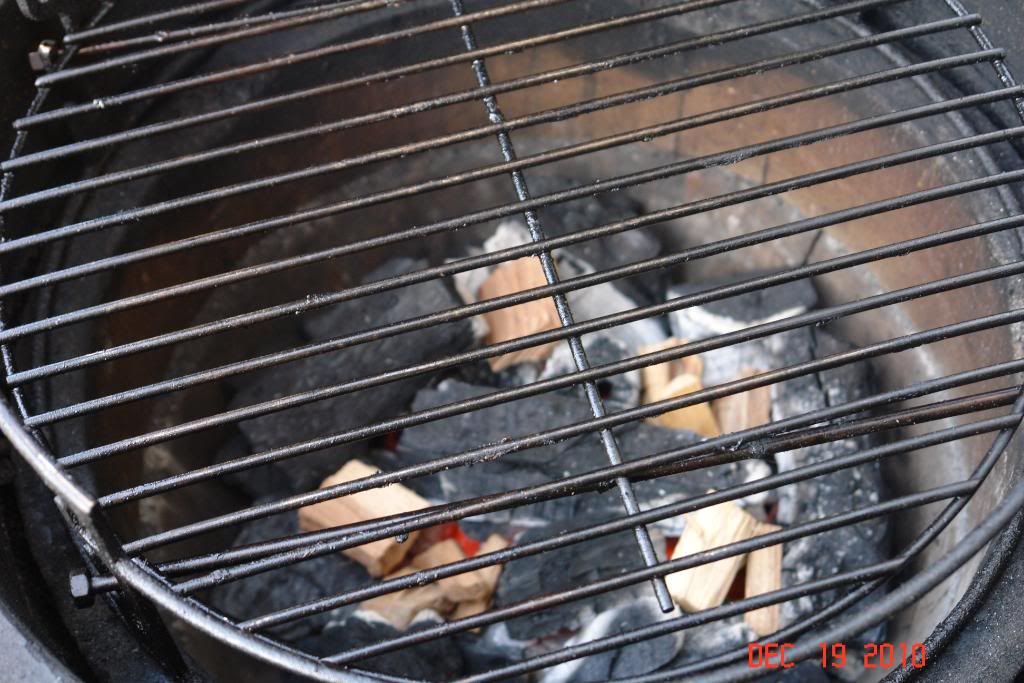 Once the egg settles around 350 to 375 you can place your meat on the egg...
Now that the meat is on you can tend to the potato's...
Meat temp check...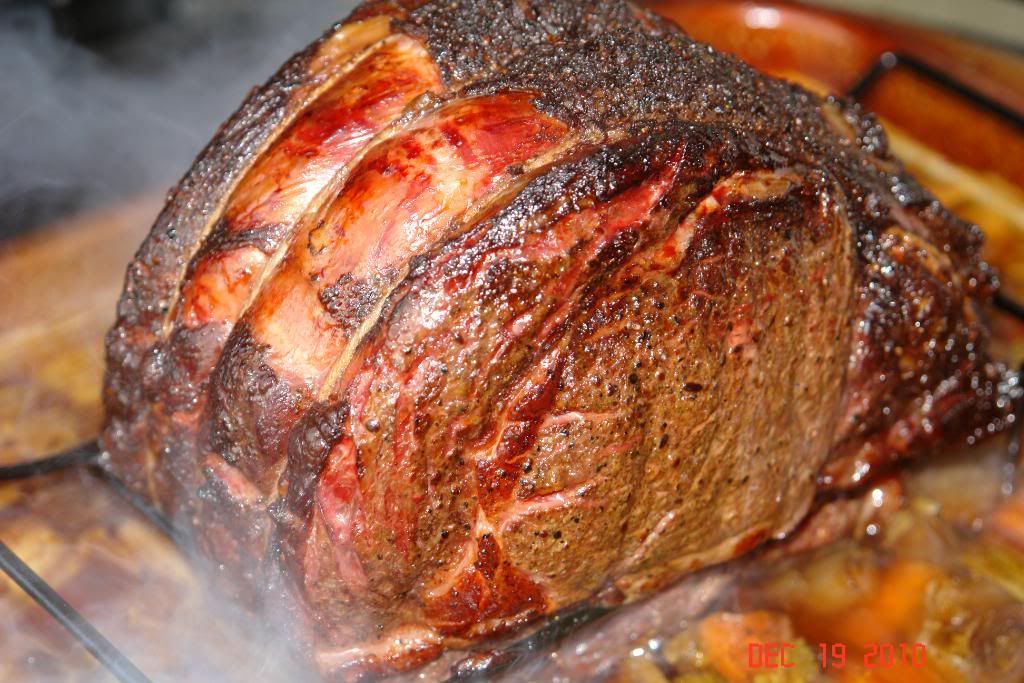 Now the meat is resting and you can strain the vegggies and stuff into a separator...
The Rib sliced...
I forgot pics of the finished potato's and the plated picture. Oh well,
MERRY CHRISTMAS EVERYONE!