Here is the proof! we went catching and not fishing.
I'm glad Mike had a great time and he caught a lot of fish, conditions were not the best(COLD AND VERY WINDY) and I could only find the small fish.
He caught Trout, Atlantic croakers, Kitty fish
. We saw many Dolphin, AKA Flipper and White Pelicans.
We had about 150 Fathers and Sons at camp this was our 18th year. I run a honor system fishing tournament and every child goes home with some type of fishing tackle award.
Here is Mike with his first ever Sea Trout,
WOW look at those teeth. :ohmy: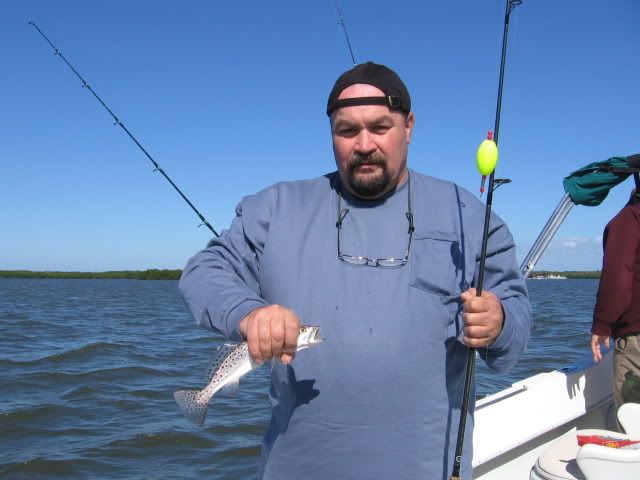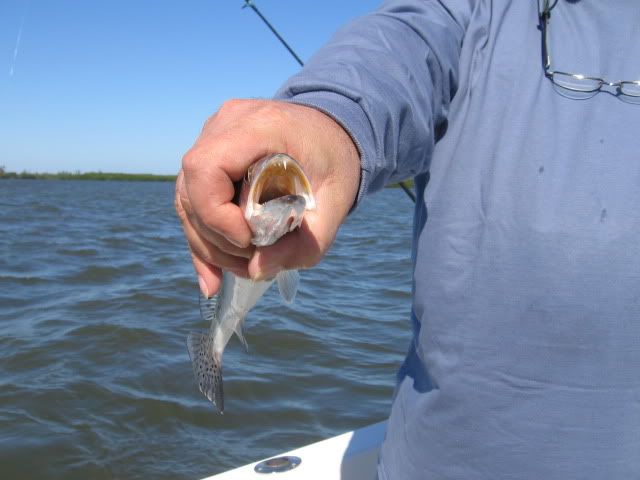 Mike cooking breakfast.
My Pulled Pork Pizza
We had a great time, big thanks to Mike and Sabrina for sharing the camper with us.
Jupiter Jim
I'm only hungry when I'm awake!
Okeechobee FL. Winter
West Jefferson NC Summer