Just thought I would post a couple pics from DizzyFest this past weekend. Once again I had a great time hanging out and cooking food. The folks at DizzyPig are great people and put on a great show.
Cook #1: Avocado Toast with a Fried Quail Egg
Toasted the bread on the grill. Avocado/Cream Cheese mix with Everything Bagel seasoning. Topped with the egg and dusted with Ghost Pepper rub.
Here are the eggs cooking on the grill. I used a cast iron aebleskiver pan.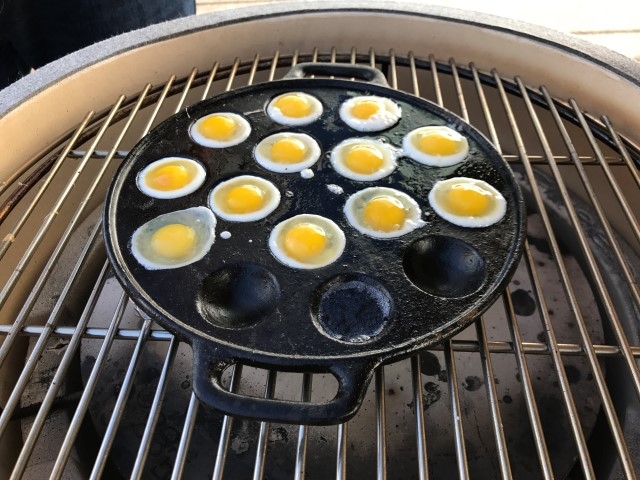 Cook #2: Grilled Pineapple with fruit and Maple Whip Cream
My youngest (6) insisted on doing a dish.
Cook #3: Pork Tenderloin with Roast Applesauce
Made the applesauce with Pineapple Head. Used Crossroads on the pork tenderloin.
Cook #4: Chicken Gyro
Chicken Thighs marinaded in Olive Oil, lemon juice, garlic, and Mediterranean-ish. Homemade tzatziki, tomato, lettuce, naan bread. (sorry, not a great pic of this one)
Cook #5: Grilled Pickles
Cook #6: Apple Cider Donuts
Thanks for looking!