For the last 10 years or so, my daughters boyfriends, and some now husbands, have liked this recipe so much that they dubbed it "The chicken". Last night I combined my new love of cooking veggies in chicken fat with this unusual chicken recipe, thought I'd share.
I chopped up some potatoes, poblano pepper, bell pepper, mushrooms, and a sweet onion.
Then added minced garlic, thyme, rosemary, S&P, and parsley. I tossed them together in a disposable lasagna pan.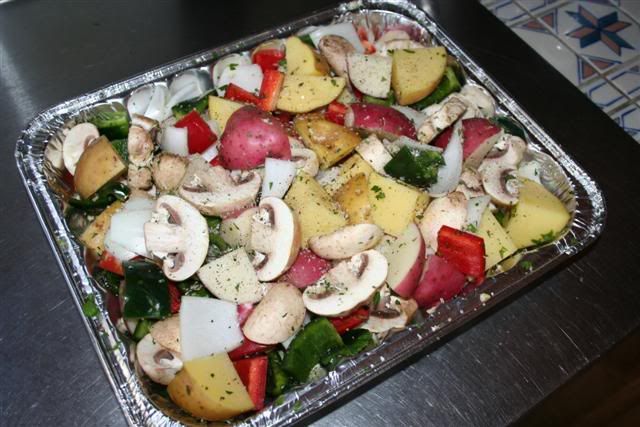 Next took chicken quarters and tossed them in a ziplock with some flour, they don't need any seasoning.
Set the Egg up with the plate setter legs up, raised grid, and dome temp 350. The chicken parts go on the top shelf with the veggies underneath.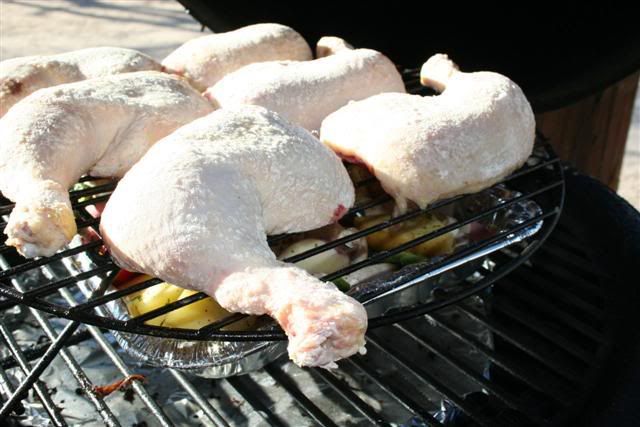 I let that cook for 90 minutes while I gathered up the ingredients for the sauce. Juice of 1 lemon, 2 Tbs crushed red pepper, 2 Tbs black pepper, 1 Tbs cayene pepper, 4 Tbs kosher salt, 2 Tbs chile powder, 2 Tbs Louisiana hot sauce, 2 Tbs Worcestershire sauce, 1 Tbs garlic powder, 2 Tbs dijon mustard, and 1 pint of white vinegar. I whisked that together and brought it to a boil then whisked in 1/2 cup of vegetable oil.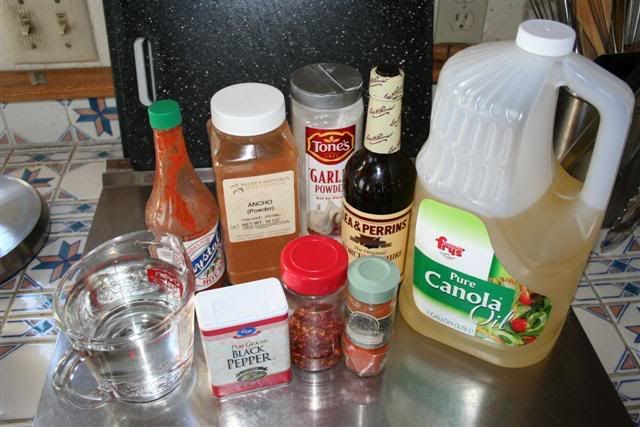 With the sauce very hot, I pulled the chicken from the Egg, and dipped it then set it on a piece of foil. I drizzled a few extra Tbs of the sauce over the piece then wrapped it up tight in the foil. Note: the sauce is supposed to be thin, do not try to thicken it. The idea is it steeps into the meat. The foil packages get wrapped in towels and put into a cooler for 30-60 minutes.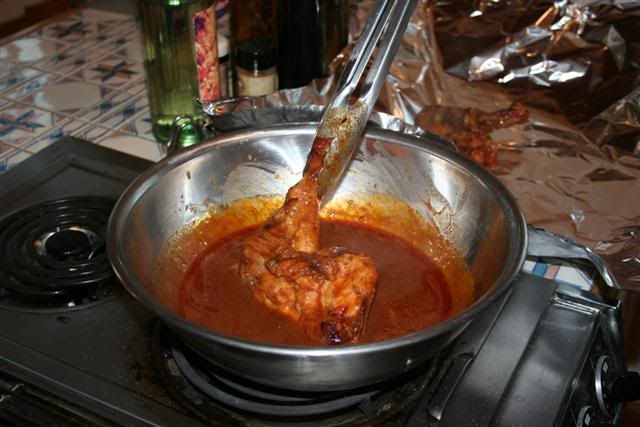 The Veggies were outstanding.
And the chicken was, well "The" chicken. -RP