Did a few chicken wings as a late lunch for SWMBO and I today. I cooked the wings at 350 indirect with a chunk of cherry wood for smoke and glazed the wings with a simple sweet n' spicy sauce made from peach preserves and tabasco (recipe to follow). SWMBO and I both thought they turned out great!
Here they are on the Egg finishing up and sauced:
Plated: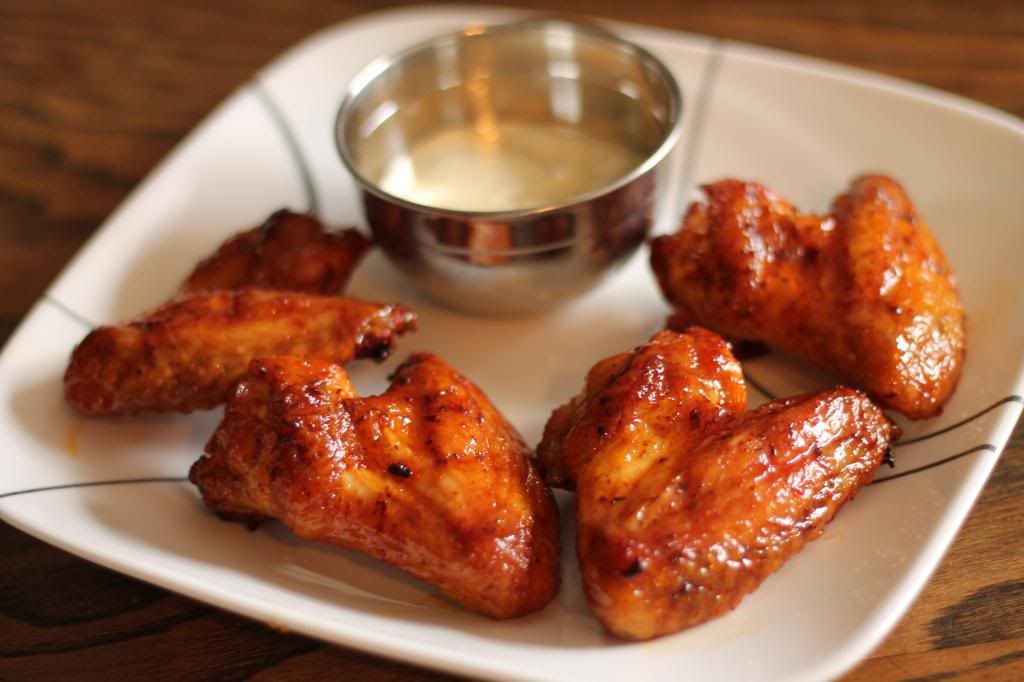 Served with my favorite dip for wings: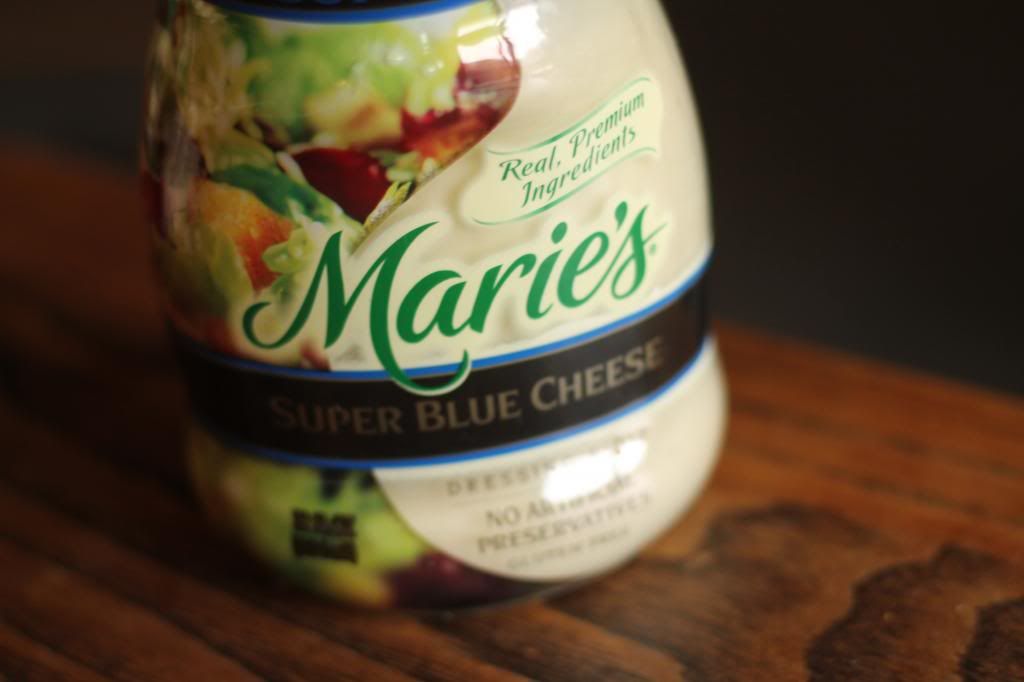 The sauce is really easy to make. Only thing I might like is a bit more heat, so I may kick it up with some chili flakes next time. Here is the recipe (credit to The Neely's from the food network):
Sweet n' Spicy Peach Wing Sauce:
1/2 stick butter (I went with unsalted)
2 cloves garlic, minced
1/2 cup peach preserves
1/4 cup tabasco
1 Tbsp soy sauce
Procedure: Saute garlic in butter until fragrant, then add the rest of the ingredients. Simmer for about 7 minutes, or until darkened/thickened a bit.
Overall, these turned out well. I don't normally sauce wings on the Egg, but wanted to try it out today. I was hoping for them to be a little bit more tacky, any suggestions? I sauced the last 10 minutes of the cook.
Thanks for reading!