On Sept 25th I put this 17.08lb ribeye in the fridge:
Today I got this 14.6lb out:
The chine bone had already been removed, so I just sliced between the bones: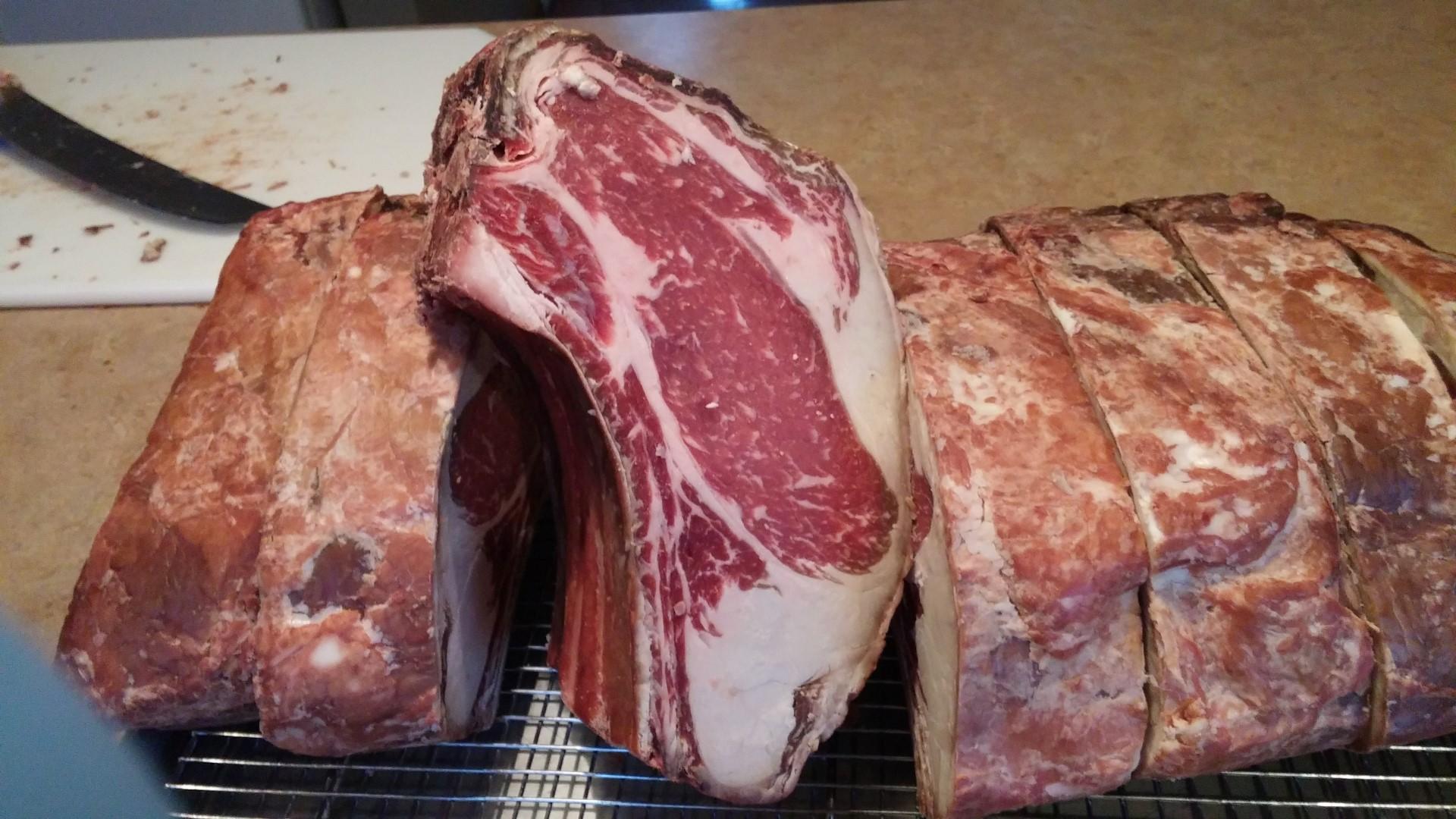 The steaks varied between 1lb 10oz and 2lb 13oz. Here's tonight's 1lb 13oz pick on the small BGE coming up to temp. Seasoned with salt and pepper. The rest are in the freezer.
Around 118* I pulled and setup for direct.
After the sear resting:
Let it rise to 135* and then sliced and ate. No sliced pics, wife and kids were getting hungry, and to be honest, so was I.
Really nice deep beefy flavor.
I also sampled some of the raw shavings you can see in the second picture. That was really good, and I hope that wasn't a bad decision, but it was dried like jerky, so I figured I'd be fine.