So I did my first brisket on the BGE. Used Reo Fancy Rub on an 8.9 pound whole. Started at 225, and then brought it up to 250 for 1.5 hours and finally 275 for the last hour until it reached 195. Took it off, wrapped in foil and towel and let it sit for an hour.
I had a little panic when it hit the plateau at 154 and hung out there for awhile.
Used hickory wood with some cherry chips (cherry didn't do anything), best brisket i've done on BGE or other smokers!!!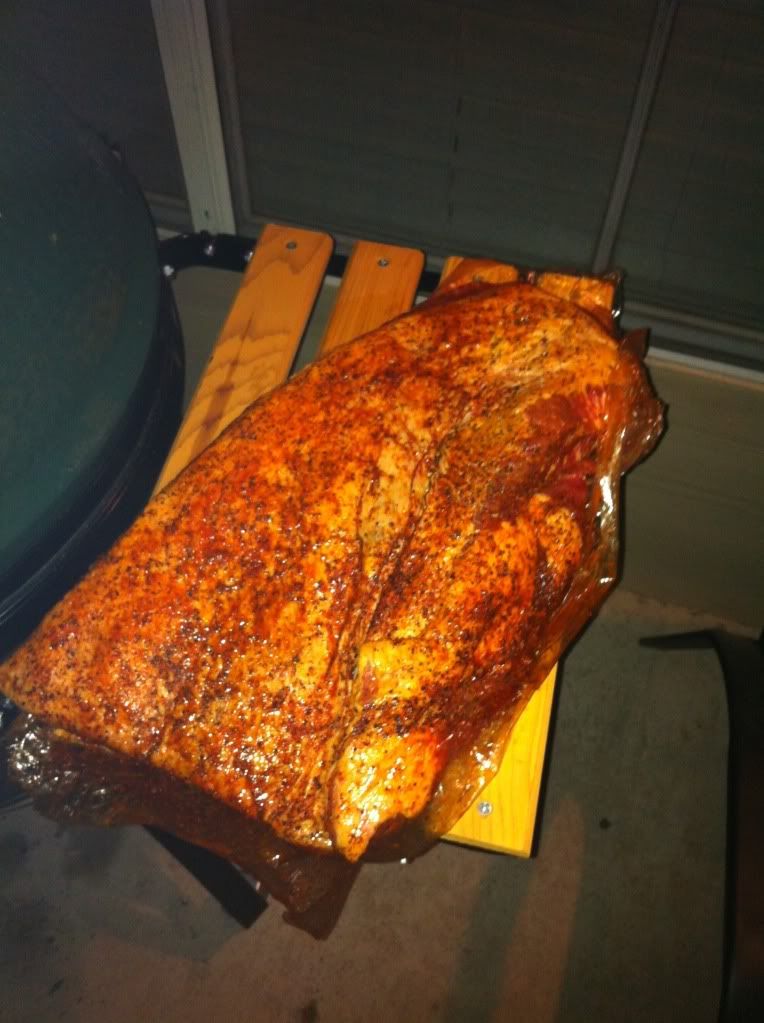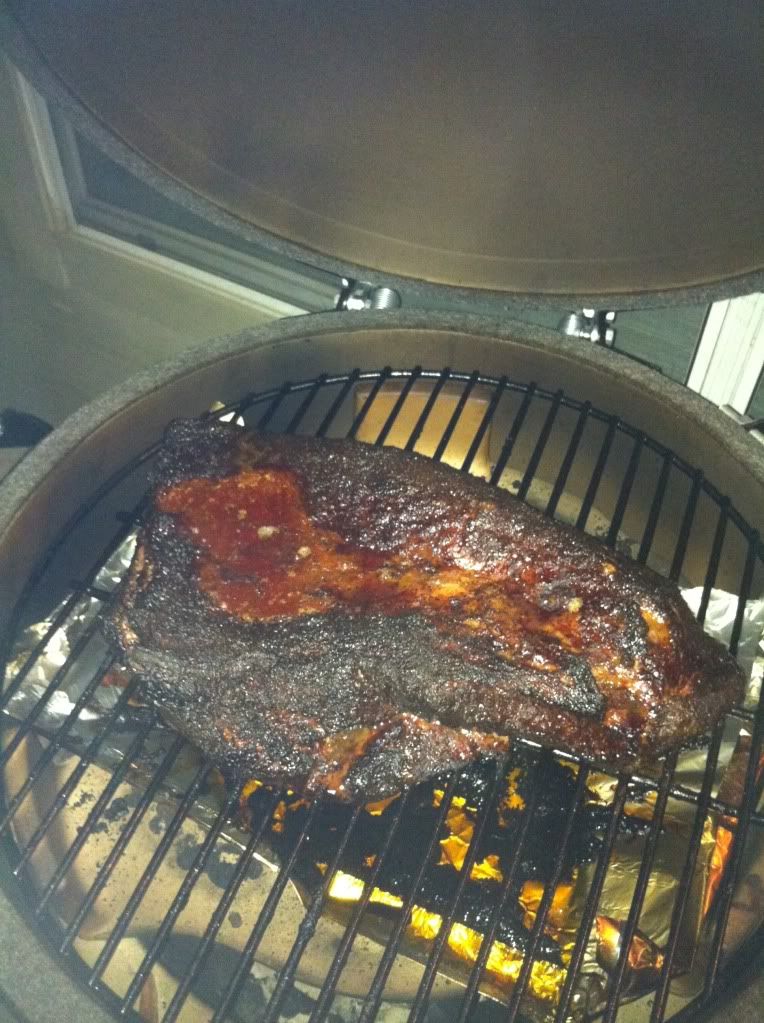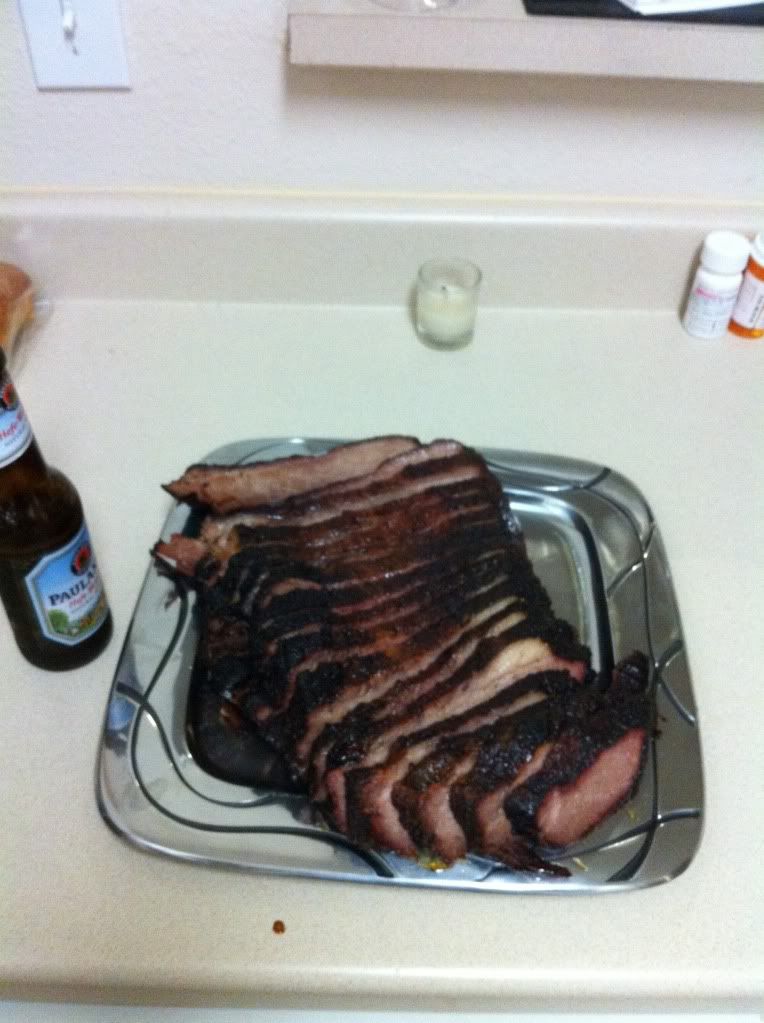 It's missing that burnt end for a reason, that's the best part!