'Tis the season ... so be sure to see our
Holiday Entertaining Recipes
 for some terrific ideas. And, it's not too early to start thinking about our
Country Christmas
 menu for any of your holiday meals! For something different, how about mixing it up with our
Light Southern Meal
 with Grilled Catfish and Watermelon Salsa! Happy Holidays!
Dry Aged Rib eye? How long is too long?
Before I left for work last time I bought this prime grade whole rib eye at Costco. It has been in the refrigerator for 43 days now and weighs 9.25# compared to 11.99# in the package. It looks a whole lot smaller. It still smells fresh. I am planning on cooking it in steaks on Wednesday evening. My question is how well will it keep frozen? Same as fresh? What's the longest you have aged one? Was this too long?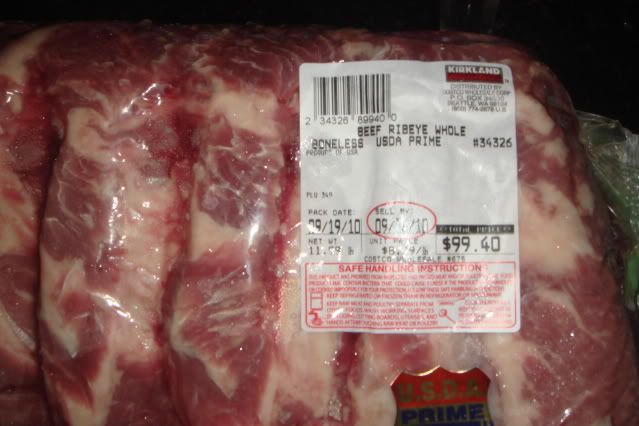 After 42 days: