This is my egged breakfast, and it will NOT be included in the judging.
First, the bacon braid, a lousy job of braiding if I say so myself: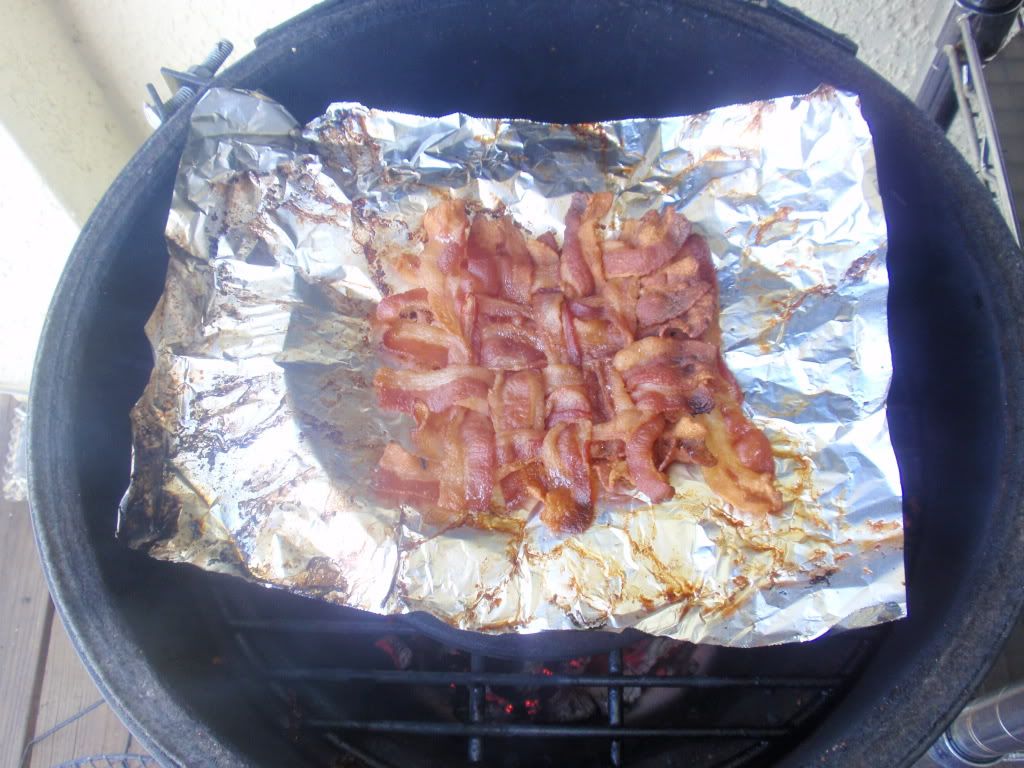 Shredded potatoes and got them nice and crispy:
I made a Ranchero sauce. Sauteed onions, added in cumin, cayenne, salt, chopped jalepeno pepper, garlic, chopped tomatoes and chicken stock and fresh cilantro. Reduced it down. Then I added in some leftover pulled pork.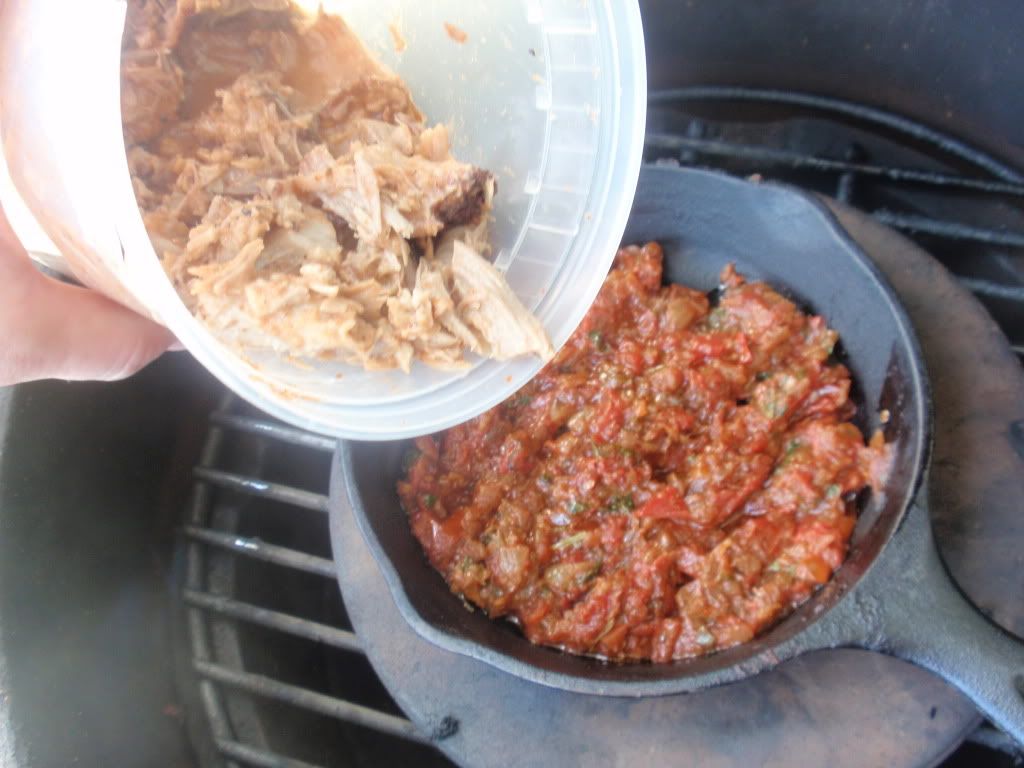 Allowed that to get all happy.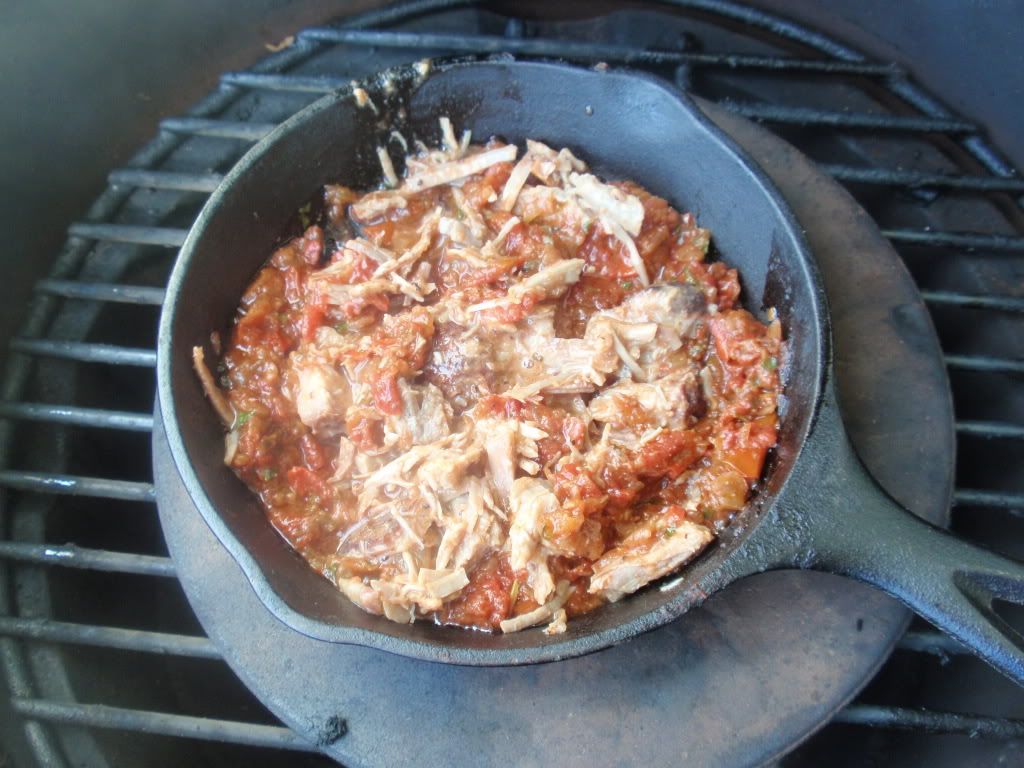 Cooked an egg and put some cheddar on top.
Here is the stack. Bacon on the bottom, then the potatoes, then the egg with cheese, and the pulled pork ranchero on top.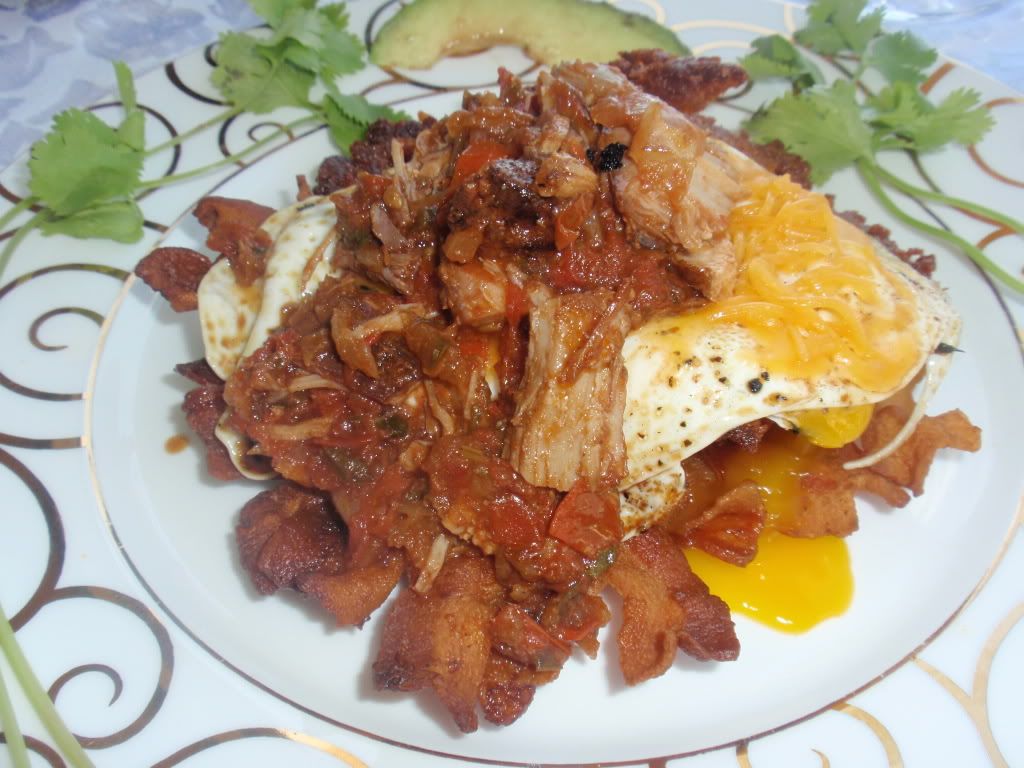 This ranchero sauce was really good with the pork in it.