Whatchya cooking for breakfast on the egg????
I hope everyone is busy cooking for the throwdown. Please post your entree tomorrow, November 1. The judging will take place and the winner will be announced on Tuesday.
These are breakfasts I cooked and posted previously.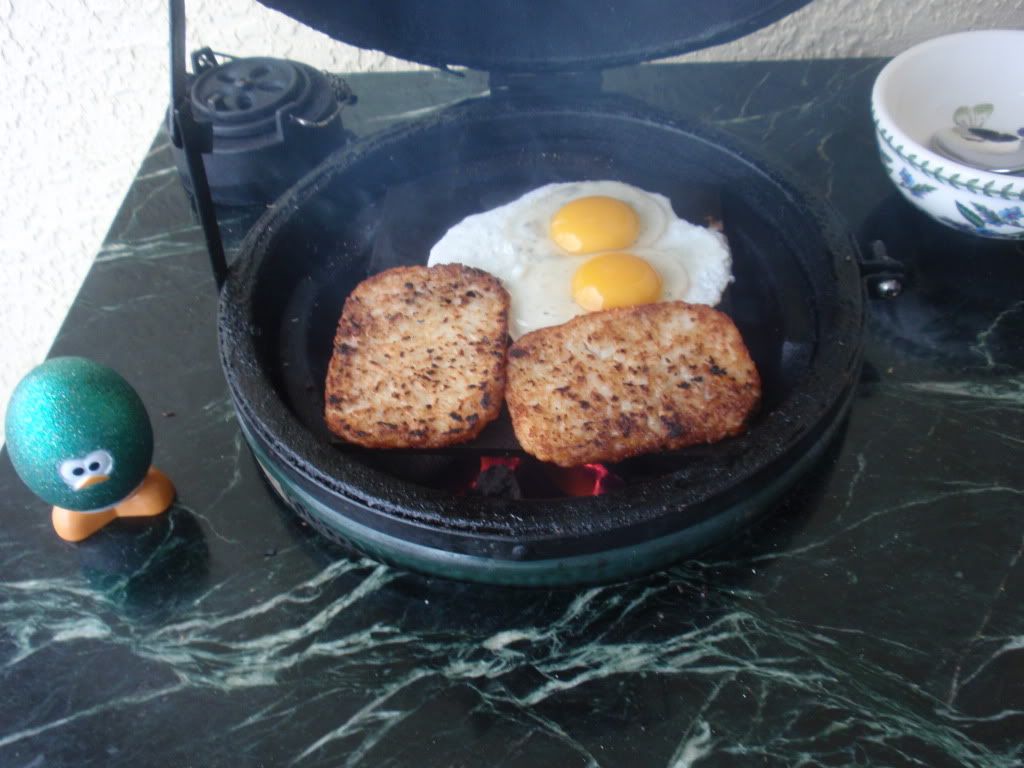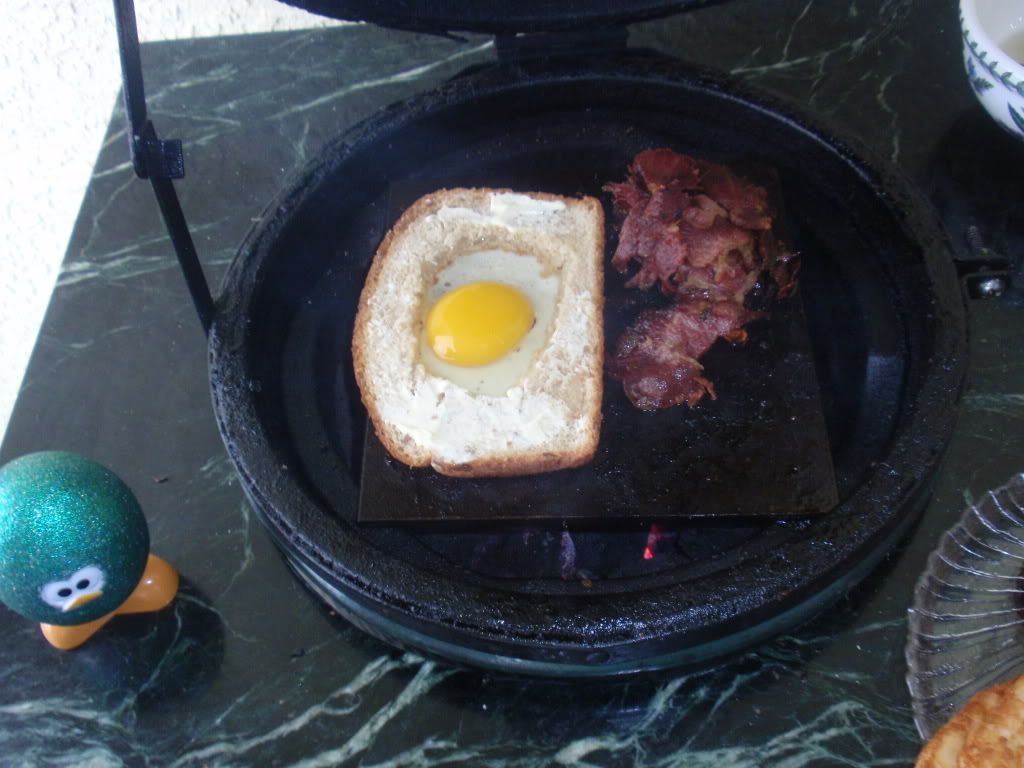 Happily egging on my original large BGE since 1996... now the owner of 6 eggs. Call me crazy, everyone else does!