It's that time of year again-time to hop on out to your backyard for an EGG hunt. If you're lucky, you'll only have to search as far as your patio! Planning on cooking Easter
Sunday
? Check out our
Easter Menu
. If you're looking for a sweet treat to enjoy with the whole family, try at least one of our sweet treats, if not both:
Grilled Peeps
&
Carrot Cupcakes
. Lastly, if you're having company, our
Pinterest
page has lots of ideas for entertaining. We hope you have an EGGstra tasty holiday!


The Big Green Egg headquarters has moved - come visit our new location and check out the museum! 3786 DeKalb Technology Parkway, Atlanta, GA 30340
8lbs of wings on Large
Bought two of the four pound bag of frozen wing segments st the local supermarket. Since they come in the zip top bags added some EVOO and a chipolte lime seasoning and shook well to distribute. Threw them in the grill pan frozen and smoked over hickory and apple chunks. Went 2 hours at about 300 and bumped up to about 400-450 for another 2 1/2 hours, stirring every half hour after temp increase so that they all had a bit of color. This is the end result: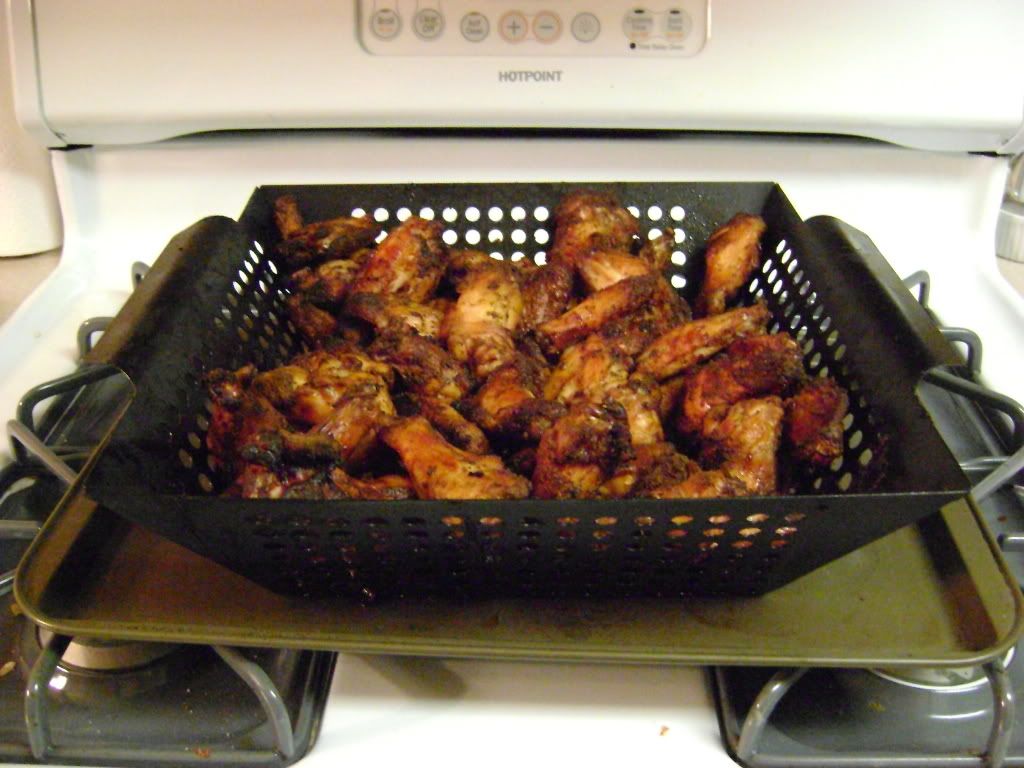 Drizzled with buffalo sauce and enjoyed!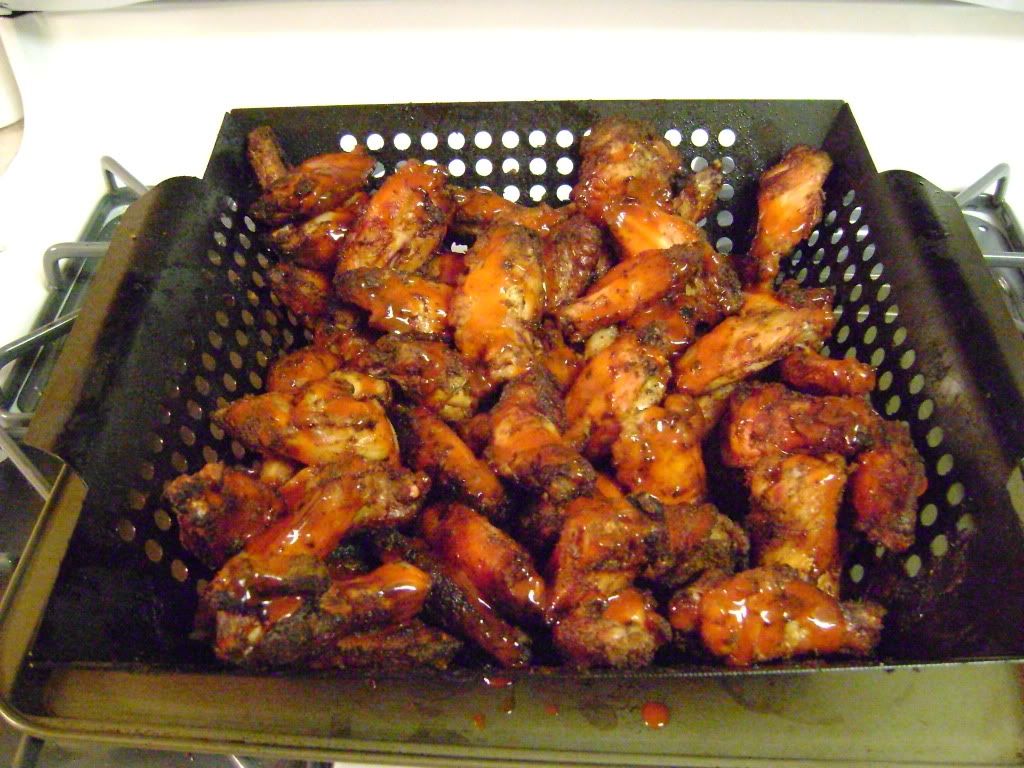 Might try to push it to 3 bags next time as they really went over well. Just need to remember that not everybody has the same heat tolerance as I do. There is no ranch dressing, carrots, celery (or beer) left in the fridge!