OT..Quickie Italian beef sandwich
I made a couple loafs of Italian bread today and really didn't have any plans on how to use it. I decided to make Italian beef sandwiches.
I went to the deli in my grocery store and bought a pound of thinly sliced roast beef. Then made RRP's au jus recipe from the prime rib recipe in Thirdeye's site. I added the beef to the broth.
http://playingwithfireandsmoke.blogspot.com/1996/03/beef-standing-rib-roast-prime-rib.html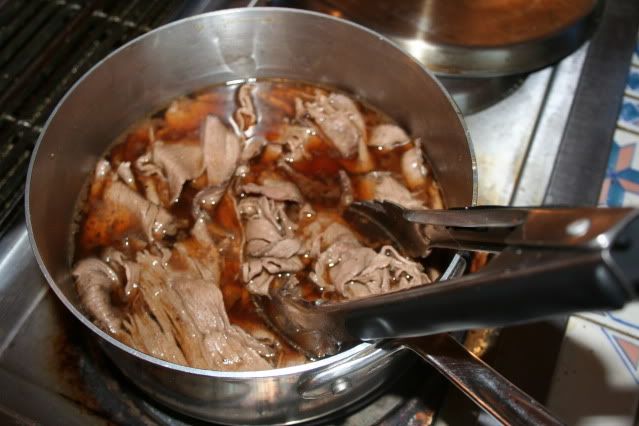 Sliced up the bread, put a couple slices of provalone, piled on the beef, then added some giardiniera. Quick way to get a pretty good Italian beef sandwich. -RP
http://www.eggheadforum.com/index.php?option=com_simpleboard&func=view&id=900289&catid=1