'Tis the season ... so be sure to see our
Holiday Entertaining Recipes
 for some terrific ideas. And, it's not too early to start thinking about our
Country Christmas
 menu for any of your holiday meals! For something different, how about mixing it up with our
Light Southern Meal
 with Grilled Catfish and Watermelon Salsa! Happy Holidays!
Bread baked in a dutch oven...my first
This is my first attempt at making bread. A no knead recipe from Alton Brown. Overall I was pretty pleased. Next time I think I'll raise the dutch oven with some ceramic feet if I can get some. The bottom was getting too done while the top could have browned up slightly more.
raw dough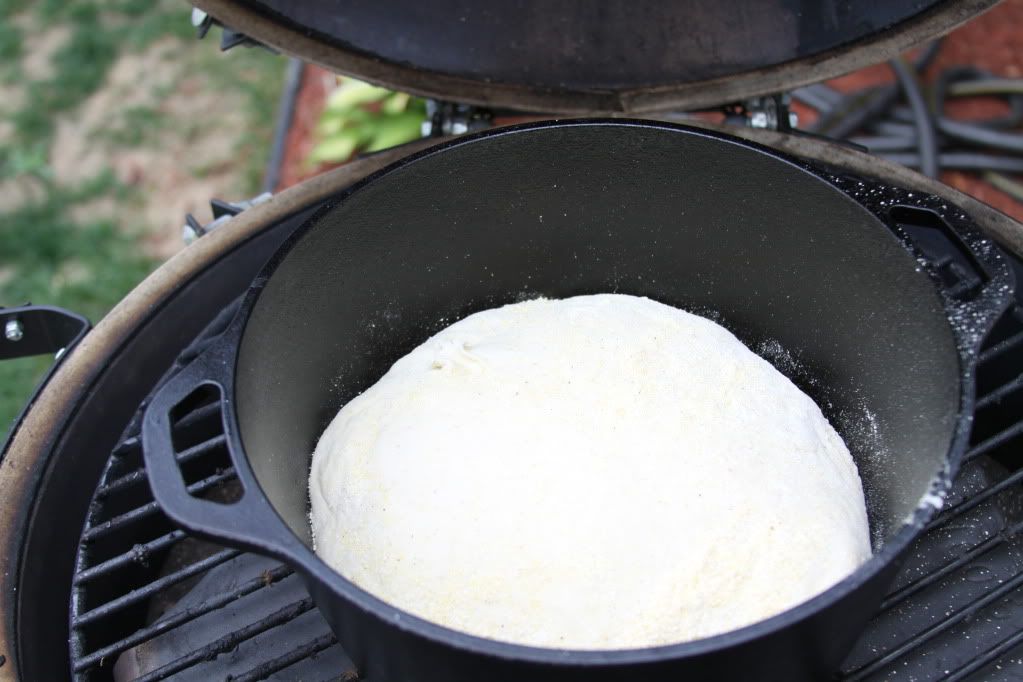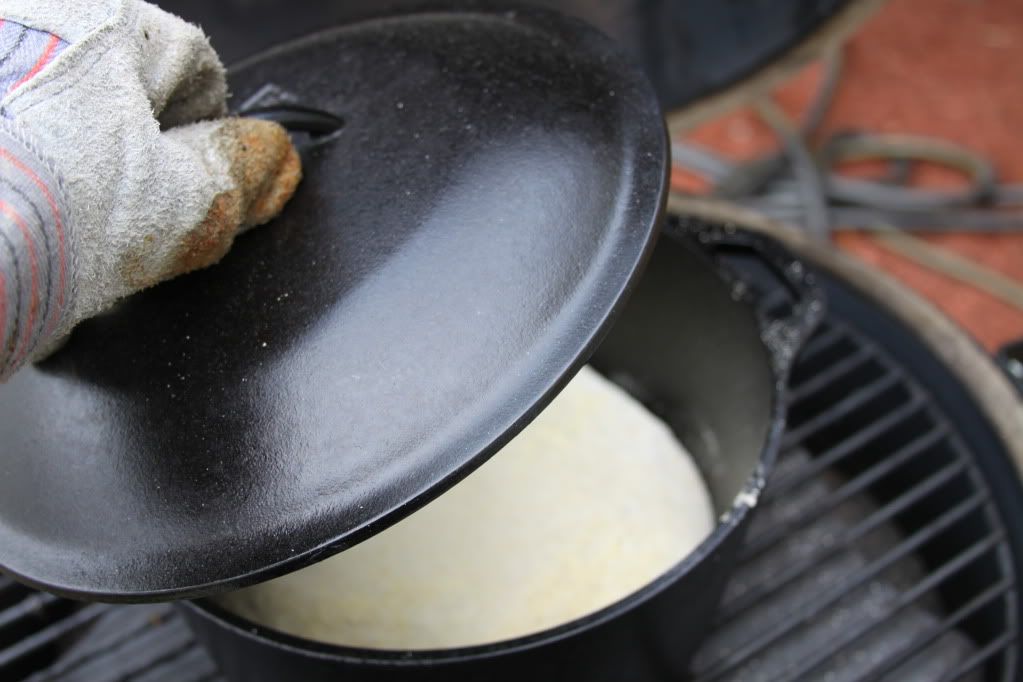 covered for 30 mins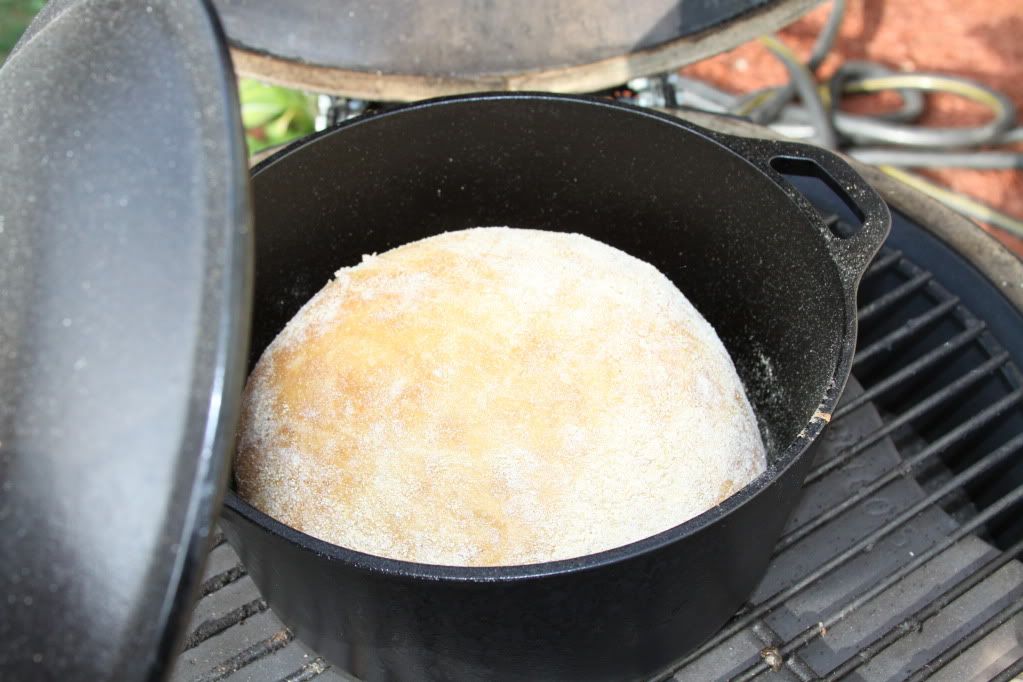 uncovered for 15 mins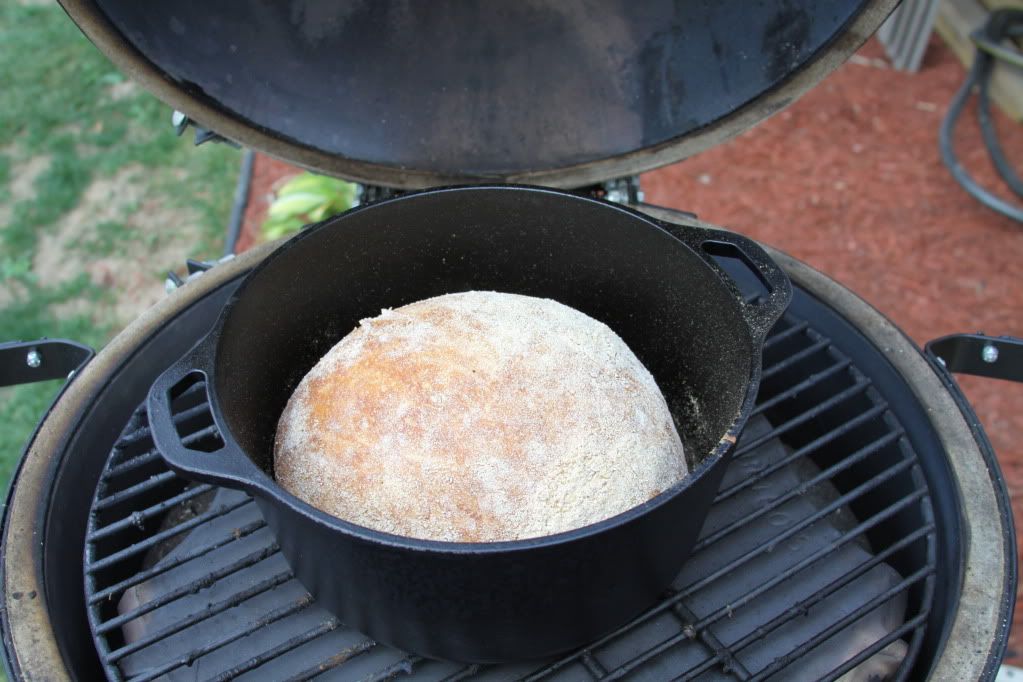 time is up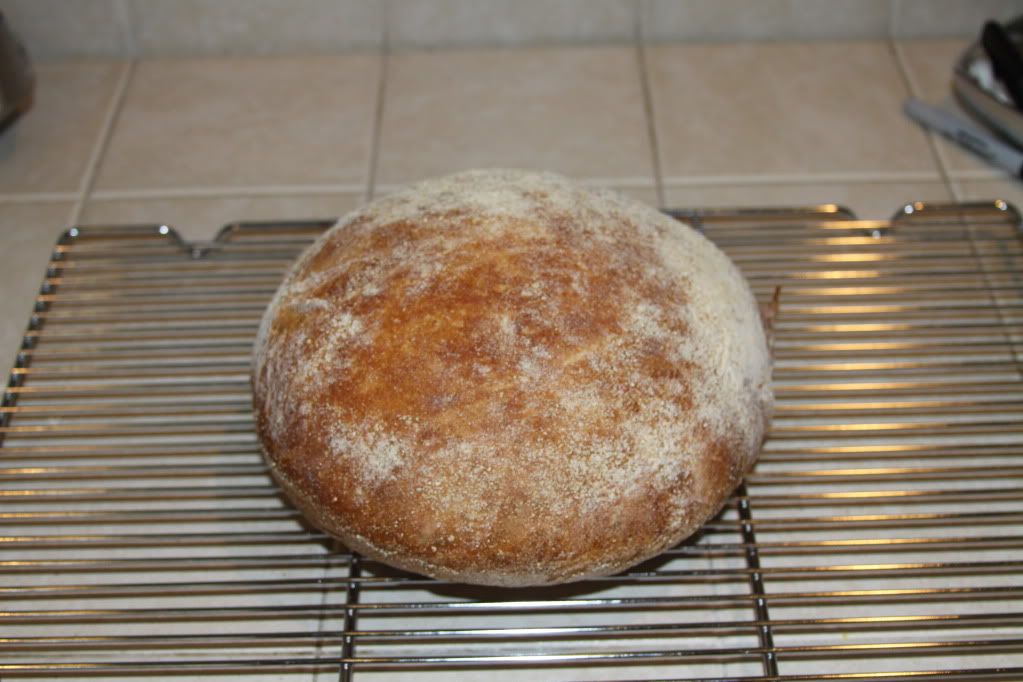 cooling