I went to the store looking for something and it turned out to be lamb shanks.
I seasoned them with some of Larry Wolff's rub and gave them a sear on the grill, with some pecan for flavor.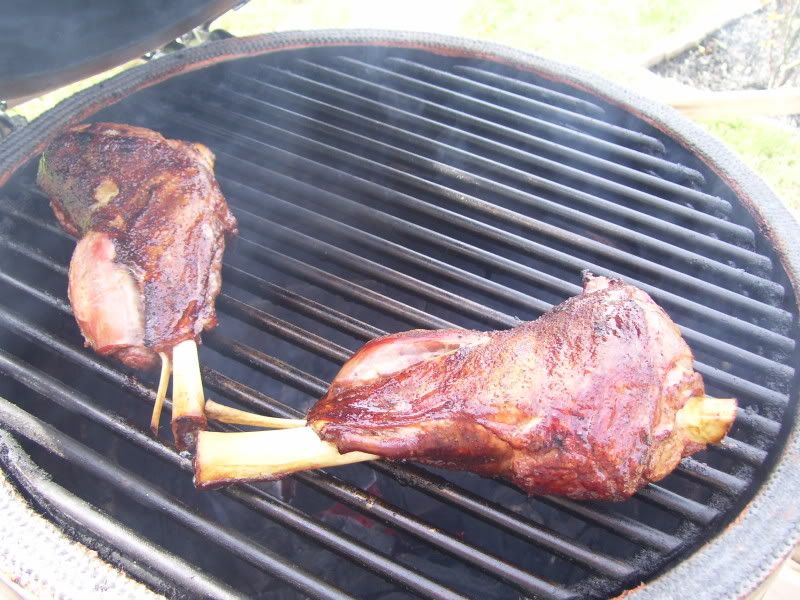 Then I sauteed some onions, celery and carrots; added some red wine and these bad boys are braising for a few hours.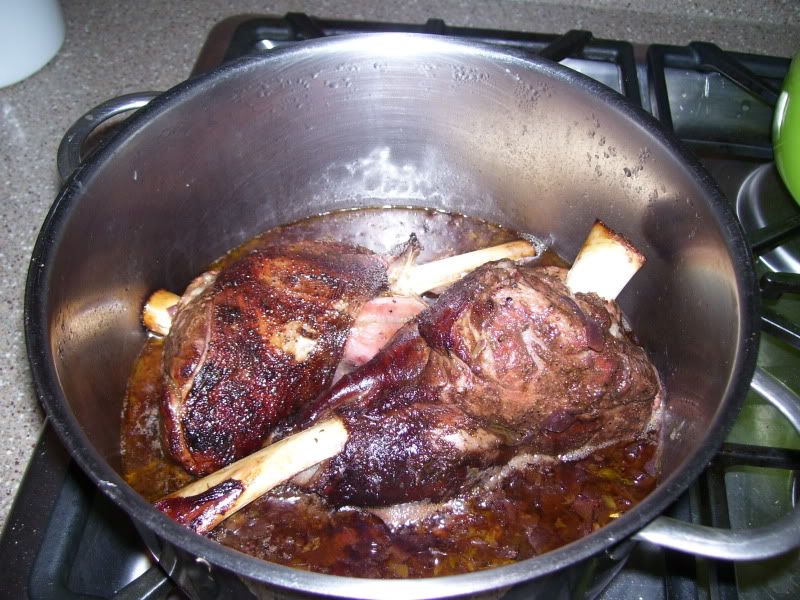 I am going to add a baked potato and right now, I can hardly wait for dinner. It smells great around here.