For a change, the temperature and humidity has dropped and it's actually been much cooler - so it was time for some white chicken chili.
First, I egged some chicken breasts rubbed with Raging river rub ~ pretty boring egg picture, huh?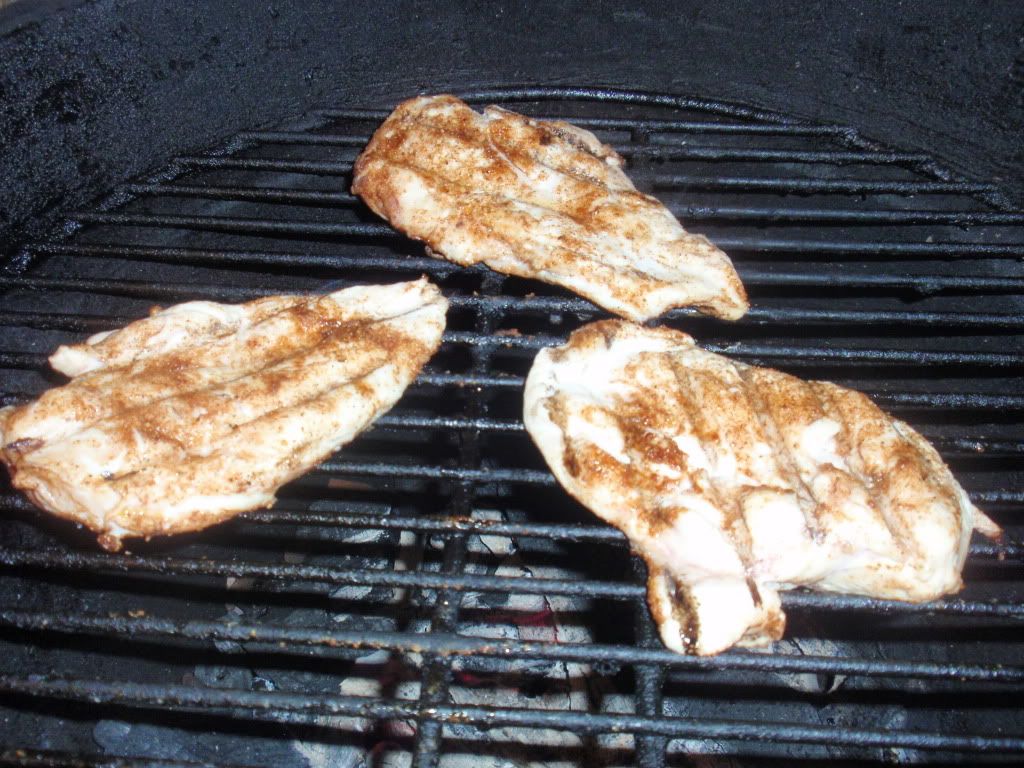 Then sauteed some onions and celery in butter, added in 5 cups of homemade chicken stock, 3 small cans of fire roasted green chili's, 2 tsp. cumin, 1 bay leaf, some hot sauce. Added 1 can of northern beans, 1/2 of the beans mashed up. Added in the cooked chicken, and
fresh cilantro at the end.
Garnished with sour cream and sharp cheddar cheese and more hot sauce:
It was a bright sunny day in FL today with not a cloud in they sky.