I've got a really nice looking whole brisket that has been fat-trimmed, separated into flat and point, and doused with a goodly amount of Tex rub (complements of Village Idiot).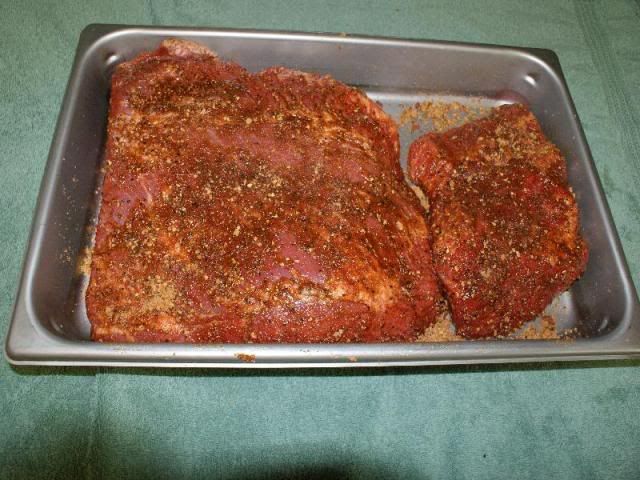 It's sitting in the frig waiting for that magic moment around 3:00 YaaaaawnM when they go on Lily Large. She has been seriously cleaned up and outfitted for the occasion with a well tuned BBQ Guru, and will soon smell of pecan and mesquite wood.
Meanwhile, my Egghead neighbor, Lucky Mon, is equally interested in both the process and the end result. He even spent some time looking up brisket info and ran across this.
http://www.amazingribs.com/recipes/beef/texas_brisket.html
It's kind of interesting reading.
I'm a Taurus. That means instructions don't mean a thing to me except for the interesting reading part. But I am following the advice of Lake Conroe Egger on tonight's brisket.
Let y'all know tomorrow if my brisket was good.
Spring "Let There Be Good Brisket Throughout The Land" Chicken
Spring Texas USA