First, let me say that I've eaten good and great brisket all my life. I've even gotten to where I cook a decent brisket. So when I hear someone else say they cook a good brisket I just smile and say show me.
So Spring Hen and I were invited up to Lake Conroe Egger's for brisket last night. Yes, to show us what he can do.
WOW! This one had to be the very best brisket I've ever eaten... period.
No sauce, just tender juicy flat and point slices. The point was just a little better because of the fat but either would have won a taste contest.
Here's some snapshots.
Frank watching closely as the Eggs do their thing.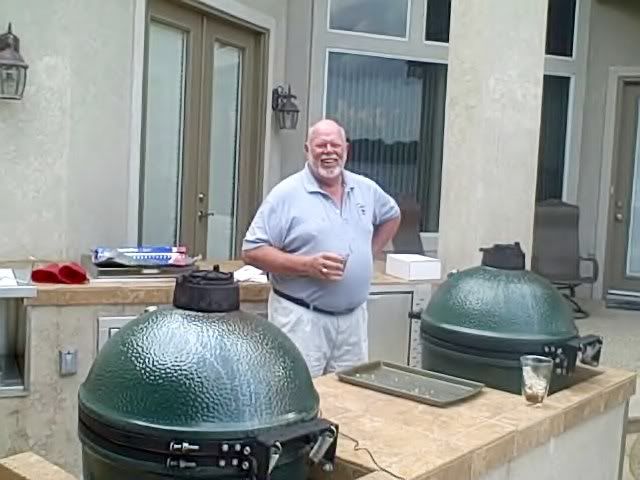 Flat and point ready for cutting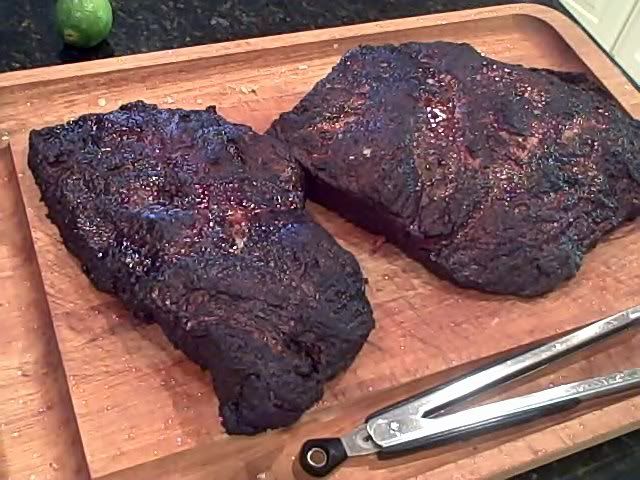 Flat and point sliced and ready to eat.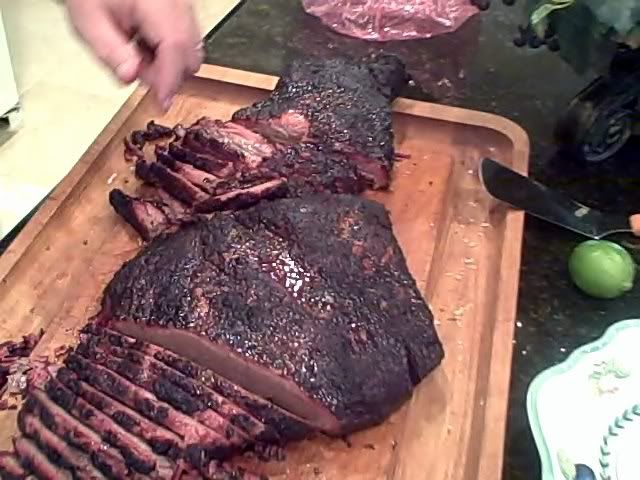 So when Lake Conroe Egger says he makes a good brisket, believe him.
Spring "Now I've Really Got To Cook A Great Brisket" Chicken
Spring Texas USA